THE NOW WORD ON MASS READINGS
for October 2nd, 2014
Memorial of the Holy Guardian Angels,
Liturgical texts here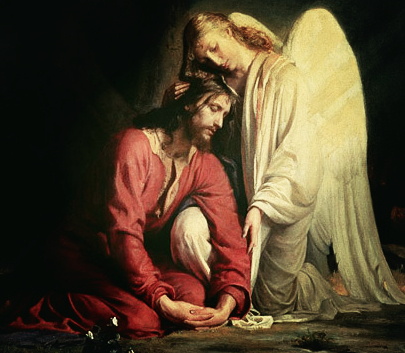 IT is remarkable to think that, this very moment, beside me, is an angelic being who is not only ministering to me, but beholding the face of the Father at the same time:
Amen, I say to you, unless you turn and become like children, you will not enter the Kingdom of heaven… See that you do not despise one of these little ones, for I say to you that their angels in heaven always look upon the face of my heavenly Father. (Today's Gospel)
Few, I think, really pay attention to this angelic guardian assigned to them, let alone converse with them. But many of the saints such as Henry, Veronica, Gemma and Pio regularly spoke with and saw their angels. I shared a story with you how I was awakened one morning to an interior voice that, I seemed to know intuitively, was my guardian angel (read Speak Lord, I am Listening). And then there is that stranger who appeared that one Christmas (read A True Christmas Tale).
There was one other time that stands out to me as an inexplicable example of the angel's presence among us…