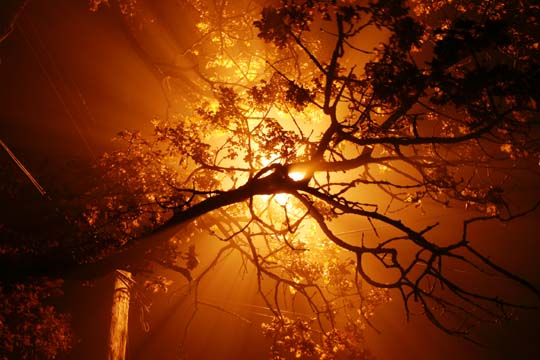 WE are living in extraordinary days. There is no question. Even the secular world is caught up in the pregnant sense of change in the air.
What is different, perhaps, is that many people who often shrugged off the notion of any discussion of "end times," or Divine purification, are taking a second look. A second hard look. 
It seems to me that a corner of the veil is lifting and we are understanding the Scriptures that deal with "end times" in newer lights and colors. There is no question the writings and words which I have shared here portend great changes on the horizon. I have, under the direction of my spiritual director, written and spoken of those things which the Lord has put in my heart, often with a sense of great weight or burning. But I too have asked the question, "Are these the times?" Indeed, at best, we are given just glimpses.