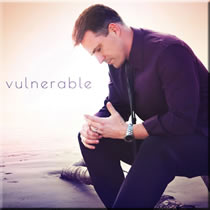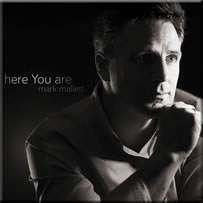 "WOW, WOW, WOW…………..! We just listened to these new songs and were blown away!" —F. Adami, CA

"…absolutely beautiful! My only disappointment was that it ended much too soon—it left me wanting to hear more of those lovely, soulful, songs… Vulnerable is an album that I will play over and over again— every single song touched my heart! This album is one of, if not the best one yet." —N. Carpenter, OH

"One of the many brilliant facets of Mark's artistry is his ability to write and compose his song that wonderfully becomes your song." —Brian Kravec, review of Vulnerable, Catholicmom.com

JUNE 3rd, 2013
"VULNERABLE" AND "HERE YOU ARE"
NOW AVAILABLE AT
markmallett.com
Love songs that will make you cry… ballads that will bring back memories… spiritual songs that will draw you closer to God.. these are moving melodies about love, forgiveness, fidelity, and family. 
Twenty-five original songs by singer/songwriter Mark Mallett are ready to order online in digital or CD format. You've read his writings… now hear his music, spiritual food for the heart.

VULNERABLE contains 13 brand new songs by Mark that speak of love, loss, remembering and finding hope.
HERE YOU ARE is a collection of re-mastered songs included on Mark's Rosary and Chaplet CD's, and thus, often unheard of by his music fans—plus, two brand new songs "Here You Are" and "You Are Lord" that will take you into the the love and mercy of Christ and tenderness of His mother.
LISTEN, ORDER THE CD,
OR DOWNLOAD NOW!