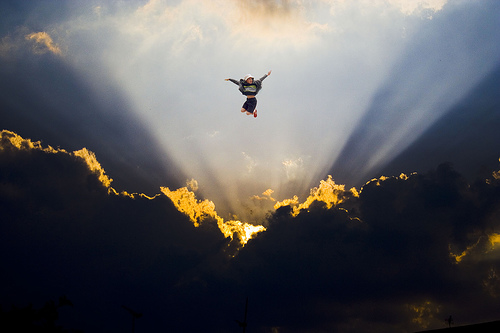 WHEN I've been free for a time from trials and temptations, I admit I've thought this was a sign of growing in holiness… at last, walking in the strides of Christ!
…Until the Father gently lowered my feet to the ground of tribulation. And again I realized that, on my own, I merely take baby steps, stumbling and losing my balance.
God doesn't set me down because He no longer loves me, nor to abandon me. Rather, so I recognize that the greatest strides in the spiritual life are made, not leaping forward, but upward, back into His arms.