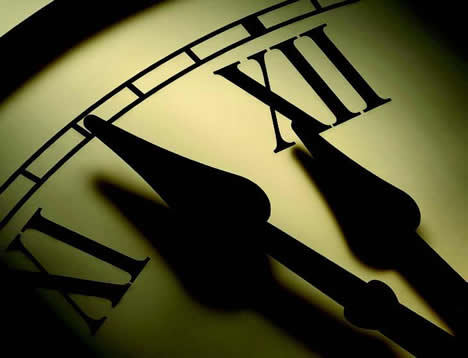 On the first Friday of this month, also the Feast day of St. Faustina, my wife's mother, Margaret, passed away. We are preparing for the funeral now. Thanks to all for your prayers for Margaret and the family.
As we watch the explosion of evil all over the world, from the most shocking blasphemies against God in theaters, to the imminent collapse of economies, to the specter of nuclear war, the words of this writing below are rarely far from my heart. They were confirmed again today by my spiritual director. Another priest I know, a very prayerful and attentive soul, said just today that the Father is telling him, "Few know how very little time there really is."
Our response? Do not delay your conversion. Do not delay going to Confession to begin again. Do not put off reconciling with God until tomorrow, for as St. Paul wrote, "Today is the day of salvation."
First published November 13th, 2010
LATE this past summer of 2010, the Lord began to speak a word in my heart that carries a new urgency. It is has been steadily burning in my heart until I woke up this morning weeping, unable to contain it any longer. I spoke with my spiritual director who confirmed what has been weighing on my heart.
As my readers and viewers know, I have striven to speak to you through the words of the Magisterium. But underlying everything I've written and spoken of here, in my book, and in my webcasts, are the personal directions that I hear in prayer—that many of you are also hearing in prayer. I will not deviate from the course, except to underscore what has already been said with 'urgency' by the Holy Fathers, by sharing with you the private words I have been given. For they are really not meant, at this point, to be kept hidden.
Here is the "message" as it has been given since August in passages from my diary…