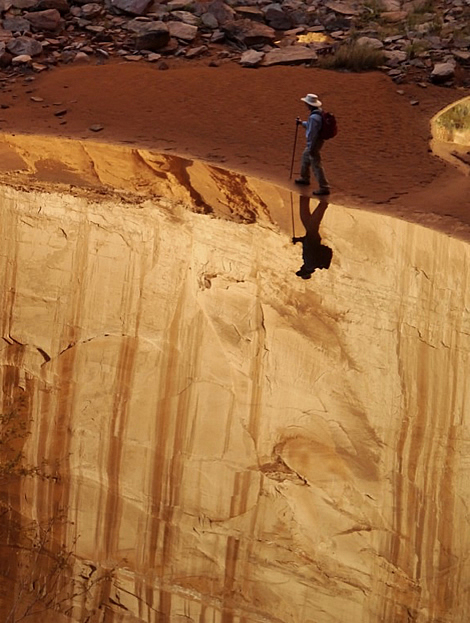 IN all the controversies that unfolded in the wake of the recent Synod in Rome, the reason for the gathering seemed to have been lost altogether. It was convened under the theme: "Pastoral Challenges to the Family in the Context of Evangelization." How do we evangelize families given the pastoral challenges we face due to high divorce rates, single mothers, secularization, and so forth?
What we learned very quickly (as proposals of some Cardinals were made known to the public) is that there is a a thin line between mercy and heresy.
The following three part series is intended to not only get back to the heart of the matter—evangelizing families in our times—but to do so by bringing to the forefront the man who is really at the center of the controversies: Jesus Christ. Because no one walked that thin line more than Him—and Pope Francis seems to be pointing that path to us once again.
We need to blow away the "smoke of satan" so we can clearly identify this narrow red line, drawn in Christ's blood… because we are called to walk it ourselves.