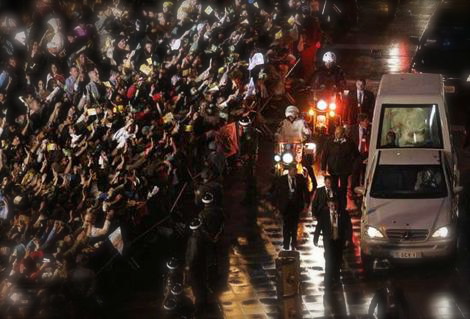 SINCE Pope Benedict XVI renounced his office, I have received several emails asking about papal prophecies, from St. Malachi to contemporary private revelation. Most notable are modern prophecies that are completely opposed to one another. One "seer" claims that Benedict XVI will be the last true pope and that any future popes will not be from God, while another speaks of a chosen soul prepared to lead the Church through tribulations. I can tell you now that at least one of the above "prophecies" directly contradicts Sacred Scripture and Tradition. 
Given the rampant speculation and real confusion spreading throughout many quarters, it is good to revisit this writing on what Jesus and His Church have consistently taught and understood for 2000 years. Let me just add this brief prologue: if I were the devil—at this moment in the Church and the world—I would do my best to discredit the priesthood, undermine the Holy Father's authority, sow doubt in the Magisterium, and attempt to make the faithful believe that they can only rely now upon their own inner instincts and private revelation.
That, simply, is a recipe for deception.