THE NOW WORD ON MASS READINGS
for February 13th, 2014
Liturgical texts here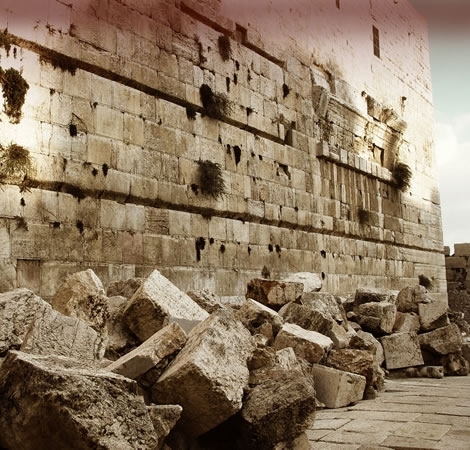 What's left of Solomon's Temple, destroyed 70 A.D.
THE beautiful story of Solomon's achievements, when working in harmony with God's grace, came to a halt.
When Solomon was old his wives had turned his heart to strange gods, and his heart was not entirely with the LORD, his God.
Solomon no longer followed God "unreservedly as his father David had done." He began to compromise. In the end, the Temple he constructed, and all its beauty, was reduced to rubble by the Romans.