THE NOW WORD ON MASS READINGS
for December 10th, 2013
Liturgical texts here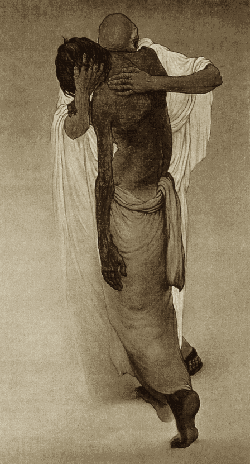 IT was a freak snowstorm in the middle of May, 1987. The trees bent so low to the ground under the weight of heavy wet snow that, to this day, some of them remain bowed as though permanently humbled under the hand of God. I was playing guitar in a friend's basement when the phone call came.
Come home, son.
Why? I inquired.
Just come home…
As I pulled into our driveway, a strange feeling came over me. With every step I took to the back door, I felt my life was going to change. When I walked into the house, I was greeted by tear stained-parents and brothers.
Your sister Lori died in a car accident today.