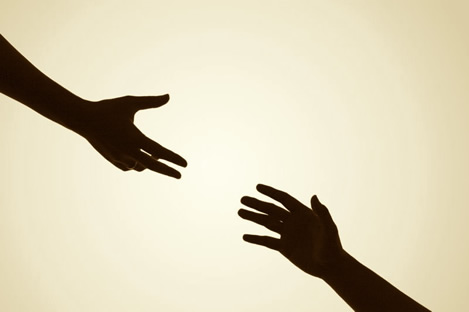 THE Ark God has provided to ride out not only the storms of past centuries, but most especially the Storm at the end of this age, is not a barque of self-preservation, but a ship of salvation intended for the world. That is, our mentality must not be "saving our own behinds" while the rest of the world drifts away into a sea of destruction.
We cannot calmly accept the rest of humanity falling back again into paganism. —Cardinal Ratzinger (POPE BENEDICT XVI), The New Evangelization, Building the Civilization of Love; Address to Catechists and Religion Teachers, December 12, 2000
It's not about "me an' Jesus," but Jesus, me, and my neighbour.
How could the idea have developed that Jesus' message is narrowly individualistic and aimed only at each person singly? How did we arrive at this interpretation of the "salvation of the soul" as a flight from responsibility for the whole, and how did we come to conceive the Christian project as a selfish search for salvation which rejects the idea of serving others? —POPE BENEDICT XVI, Spe Salvi (Saved In Hope), n. 16
So too, we have to avoid the temptation to run and hide somewhere in the wilderness until the Storm passes (unless the Lord is saying one should do so). This is "the time of mercy," and more than ever, souls need to "taste and see" in us the life and presence of Jesus. We need to become signs of hope to others. In a word, each of our hearts needs to become an "ark" for our neighbour.