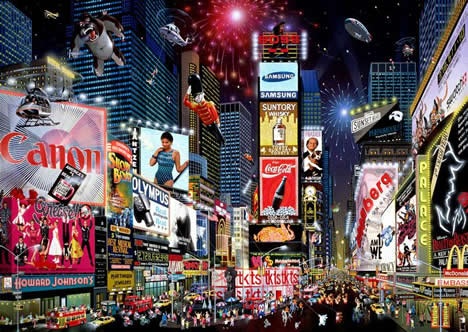 Times Square Parade, by Alexander Chen
WE are living in dangerous times. But few are those who realize it. What I'm speaking of is not the threat of terrorism, climate change, or nuclear war, but something more subtle and insidious. It is the advance of an enemy that has already gained ground in many homes and hearts and is managing to wreak ominous destruction as it spreads throughout the world:
Noise.
I am speaking of spiritual noise. A noise so loud to the soul, so deafening to the heart, that once it finds its way in, it obscures the voice of God, numbs the conscience, and blinds the eyes to seeing reality. It is one of the most dangerous enemies of our time because, while war and violence do harm to the body, noise is the killer of the soul. And a soul that has shut off the voice of God risks never hearing Him again in eternity.