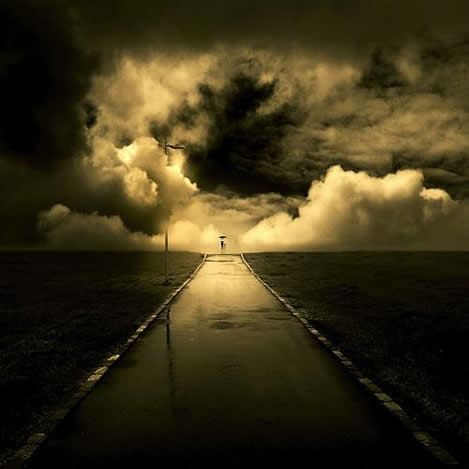 Photo by Oli Kekäläinen
First published on April 17th, 2011, I woke up this morning sensing the Lord wanted me to republish this. The main point is at the end, and the need for wisdom. For new readers, the rest of this meditation can also serve as a wake-up call to the seriousness of our times….
SOME time ago, I listened on the radio to a news story about a serial killer somewhere on the loose in New York, and all the horrified responses. My first reaction was anger at the stupidity of this generation. Do we seriously believe that constantly glorifying psychopathic killers, mass murderers, vile rapists, and war in our "entertainment" has no effect on our emotional and spiritual well-being? A quick glance at the shelves of a movie rental store reveals a culture so dumbed down, so oblivious, so blinded to the reality of our internal sickness that we actually believe our obsession with sexual idolatry, horror, and violence is normal.