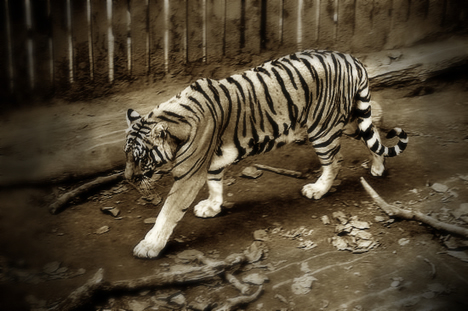 The following meditation is based on today's second Mass reading of the first day of Advent 2016. In order to be an effective player in the Counter-Revolution, we must first have a real revolution of the heart… 
I am like a tiger in a cage.
Through Baptism, Jesus has thrown open the door of my prison and set me free… and yet, I find myself pacing back and forth in the same rut of sin. The door is open, but I do not run headlong into the Wilderness of Freedom… the plains of joy, the mountains of wisdom, the waters of refreshment… I can see them in the distance, and yet I remain a prisoner of my own accord. Why? Why don't I run? Why am I hesitating? Why do I stay in this shallow rut of sin, of dirt, bones, and waste, pacing back and forth, back and forth?
Why?