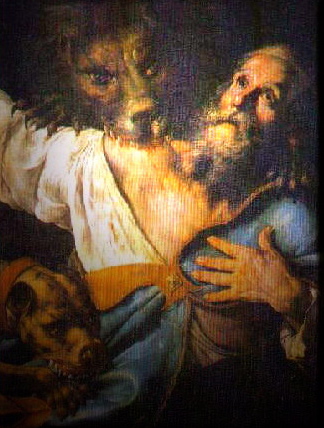 Martyrdom of St. Ignatius of Antioch, Artist Unknown
JESUS reveals the reason for telling His disciples of coming tribulations:
The hour is coming, indeed it has come, when you will be scattered… I have said this to you, that in me you may have peace. (John 16:33)
However, one might legitimately ask, "How is knowing that a persecution may be coming supposed to bring me peace?" And Jesus answers:
In the world you will have tribulation; but be of good cheer, I have overcome the world. (John 16:33)
I have updated this writing which was first published June 25th, 2007.
THE SECRET JOY
Jesus is really saying,
I have told you these things so that you will open your hearts completely in trust to Me. As you do, I will flood your souls with Grace. The wider you open your hearts, the more I will fill you with joy and peace. The more you let go of this world, the more you will gain of the next. The more you give of yourself, the more you gain of Me. 
Consider the martyrs. Here you will find story after story of supernatural graces present to the Holy Ones as they gave their lives for Christ. In his recent encyclical, Saved In Hope, Pope Benedict XVI recounts the story of Vietnamese martyr, Paul Le-Bao-Tin († 1857) "which illustrates this transformation of suffering through the power of hope springing from faith."
The prison here is a true image of everlasting Hell: to cruel tortures of every kind—shackles, iron chains, manacles—are added hatred, vengeance, calumnies, obscene speech, quarrels, evil acts, swearing, curses, as well as anguish and grief. But the God who once freed the three children from the fiery furnace is with me always; he has delivered me from these tribulations and made them sweet, for his mercy is for ever. In the midst of these torments, which usually terrify others, I am, by the grace of God, full of joy and gladness, because I am not alone—Christ is with me… I write these things to you in order that your faith and mine may be united. In the midst of this storm I cast my anchor towards the throne of God, the anchor that is the lively hope in my heart… —Spe Salvi, n. 37
And how can we fail to rejoice when we hear the story of St. Lawrence, who, as he was being burned to death, exclaimed:
Turn me over! I'm done on this side!
St. Lawrence had found the Secret Joy: union with the Cross of Christ. Yes, most of us run the other way when sufferings and trials come.Yet, this usually compounds our pain:
It is when we attempt to avoid suffering by withdrawing from anything that might involve hurt, when we try to spare ourselves the effort and pain of pursuing truth, love, and goodness, that we drift into a life of emptiness, in which there may be almost no pain, but the dark sensation of meaninglessness and abandonment is all the greater. It is not by sidestepping or fleeing from suffering that we are healed, but rather by our capacity for accepting it, maturing through it and finding meaning through union with Christ, who suffered with infinite love. —POPE BENEDICT XVI, —Spe Salvi, n. 37
The saints are those who embrace and kiss these crosses, not because they are masochists, but because they have discovered the Secret Joy of the Resurrection hidden beneath the rough and rugged surface of the Wood. To lose themselves, they knew, was to gain Christ. But it is not a joy which one conjures up with the power of his will or emotions. It is a wellspring which erupts from within, like the sprout of life bursting from the seed which has fallen into the darkness of the soil. But it must first be willing to fall into the soil.
The secret of happiness is docility to God and generosity to the needy… —POPE BENEDICT XVI, Nov 2nd, 2005, Zenit
Even if you do suffer for righteousness' sake, you will be blessed. Have no fear of them, nor be troubled. (1 P4 3:14) 
…because….
He will deliver my soul in peace in the attack against me… (Psalm 55:19)
THE MARTYR-WITNESSES
When St. Stephen, the first martyr of the early Church, was being persecuted by his own people, Scripture records that,
All those who sat in the Sanhedrin looked intently at him and saw that his face was like the face of an angel. (Acts 6:15)

St. Stephen radiated joy because his heart was like a little child, and to such as these, the Kingdom of Heaven belongs. Yes, it lives and burns in the heart of the one abandoned to Christ, who in the time of trial, unites Himself most especially to the soul. The soul then, no longer walking by sight but faith, perceives the hope which awaits him. If you do not experience this joy now, it is because the Lord is training you to love the Giver, and not the gifts. He is emptying your soul, so that it may be filled with nothing less than Himself.
When the time of trial comes, if you embrace the Cross, you will experience Resurrection at the right divinely appointed time. And that moment will never arrive late. 
[The Sanhedrin] ground their teeth at him. But [Stephen], filled with the holy Spirit, looked up intently to heaven and saw the glory of God and Jesus standing at the right hand of God… They threw him out of the city, and began to stone him… Then he fell to his knees and cried out in a loud voice, "Lord, do not hold this sin against them"; and when he said this, he fell asleep. (Acts 7:54-60)
There is an intense purification happening among believers right now—those who are listening and responding to this period of preparation. It is as though we are being crushed between the teeth of life…
For in fire gold is tested, and worthy men in the crucible of humiliation. (Sirach 2:5)
Then there is St. Alban, the first martyr of Britain, who refused to deny his faith. The magistrate had him scourged, and on his way to be beheaded, St. Alban joyfully parted the waters of the river they were crossing so they could reach the hill where he was to be executed in dry clothing!
What is this humor that possessed these holy souls as they marched to their deaths? It is the Secret Joy of Christ's heart beating within them! For they have chosen to lose the world and all it offers, even their very life, in exchange for the supernatural l ife of Christ. This pearl of great price is an indescribable joy which turns even the finest pleasures of this world into a pale gray. When people write or ask me what proof there is of God, I cannot help but laugh with joy: "I have not fallen in love with an ideology, but a Person! Jesus, I have encountered Jesus, the living God!"
Before his beheading, St. Thomas More declined a barber to groom his appearance. 
The king has taken out a suit on my head and until the matter is resolved I shall spend no further cost upon it.  —The Life of Thomas More, Peter Ackroyd
And then there is the radical witness of St. Ignatius of Antioch who reveals The Secret Joy in his desire for martyrdom:
How happy I will be with the beasts which are prepared for me! I hope that they will make short work of me. I shall even coax them to devour me quickly and not to be afraid of touching me, as sometimes happens; in fact, if they hold back, I shall force them to it. Bear with me, for I know what is good for me. Now I am beginning to be a disciple. May nothing visible or invisible rob me of my prize, which is Jesus Christ! The fire, the cross, packs of wild beats, lacerations, rendings, wrenching of bones, mangling of limbs, crushing of the whole body, the horrible tortures of the devil—let all these things come upon me, if only I may gain Jesus Christ! —Liturgy of the Hours, Vol. III, p. 325
How sad we feel when we seek the things of this world! What joy Christ wishes to bestow in this life and the life to come to the one who "renounces all that he has" (Lk 14:33) and seeks first the Kingdom of God. The things of this world are illusions: its comforts, material possessions, and statuses. He who willingly loses these things will uncover the Secret Joy: his true life in God.
He who lose his life for my sake will find it. (Matt 10:39)
I am God's wheat, and I am being ground by the teeth of the wild beasts, that I might prove to be pure bread. —St. Ignatius of Antioch, Letter to the Romans

CHRIST HAS OVERCOME 
While "red" martyrdom is only for some, all of us in this life will be persecuted if we are true followers of Jesus (Jn 15:20). But Christ will be with you in ways that will overcome your soul with joy, a Secret Joy which will elude your persecutors and defy your detractors. The words may sting, the stones may bruise, the fires may burn, but the joy of the Lord will be your strength (Neh 8:10).
Recently, I sensed the Lord saying that we should not think that we will suffer exactly like Him. Jesus took on a suffering unimaginable because He alone took on the sins of the whole world. That work is complete: "It is finished." As His Body, we must also follow in the footsteps of His Passion; but unlike Him, we carry only a sliver of the Cross. And it is not Simon of Cyrene, but Christ Himself who carries it with us. It is Jesus' presence there beside me, and the realization that He will never leave, guiding me to the Father, which becomes the source of joy.
The Secret Joy.
After recalling the apostles, [the Sanhedrin] had them flogged, ordered them to stop speaking in the name of Jesus, and dismissed them. So they left the presence of the Sanhedrin, rejoicing that they had been found worthy to suffer dishonor for the sake of the name. (Acts 4:51)
Blessed are you when men hate you, and when they exclude you and revile you, and cast out your name as evil, on account of the Son of man! Rejoice in that day, and leap for joy, for behold, your reward is great in heaven; for so their fathers did to the prophets. (Luke 6:22-23)
FURTHER READING:
Support Mark's full-time ministry:

To journey with Mark in The Now Word,
click on the banner below to subscribe.
Your email will not be shared with anyone.


Now on Telegram. Click: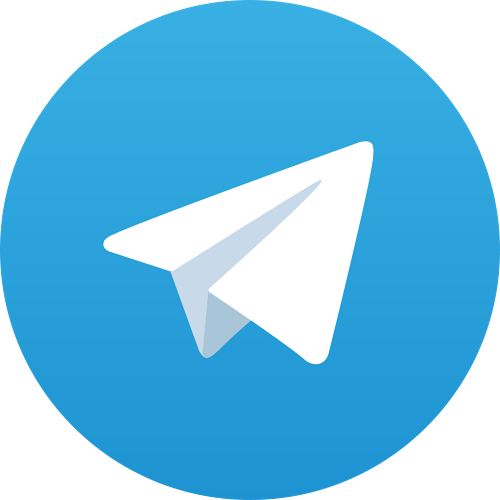 Follow Mark and the daily "signs of the times" on MeWe:

Listen on the following: