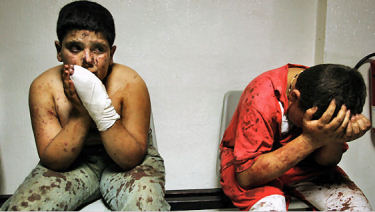 2006 Lebanese victims of war

First published May 30th, 2007. As I continue to pray about what the Lord is showing me in the Seven Year Trial, I feel the nudge to reprint this message.
There are two very prominent things occurring in the world the past few weeks. One, are the continuing headlines of brutal violence towards children and babies. Second is the growing imposition of new forms of marriage upon the unwanting masses. The latter point has to do with two words the Lord gave me while I was writing The Coming Counterfeit: "Population Control." Since then, there have been numerous headlines describing the world food shortage as an over-population problem. This is not true, of course. It is a matter of poor management and distribution of our resources due in large part to greed and neglect, including the use of corn to make fuel. I also wonder about the manipulation of weather through new technologies… The Vatican has been fighting these over-population gurus who for many years now have been trying to impose abortion, birth-control, and sterilization upon poor nations. If it were not for the Vatican's voice in the United Nations, these proponents of the culture of death would be much further ahead than they are. 
The writing below puts all the pieces together…

WE are witnessing a veritable explosion of violence toward children. There have been numerous headlines of mothers and fathers taking the lives of own their children, on more than one continent.
We have never had to deal with this level, intensity, or numbers of crime against children. Every year I start the year by saying it cannot get worse, and it does. —Joan van Niekerk, Childline;  her charity receives about 1 million phone calls from children reporting abuse each year; CNN, Cape Town, South Africa, CNN.com, May 7, 2007 
But this is only one sign of the attack on "the innocents." We have seen a new phenomena of military actions which deliberately target civilians or use them as human shields. Humanitarian workers have become the targets of kidnappers, attempting to extort hostage money or to bribe other demands. There have been terrible genocides which have uprooted entire societies in parts of the world. In North America, the slaughter of the unborn continues while more and more countries are making abortion legal. And the lives of the aged, sick, and disabled are beginning to be tossed aside like garbage. 
Most of this, especially in its scale and frequency, is particular to our generation.
IN THE LAST DAYS
St. Paul warned that a certain generation would witness these kinds of events:
But understand this: there will be terrifying times in the last days. People will be self-centered and lovers of money, proud, haughty, abusive, disobedient to their parents, ungrateful, irreligious, callous, implacable, slanderous, licentious, brutal, hating what is good, traitors, reckless, conceited, lovers of pleasure rather than lovers of God… (2 Tim 3:1-4)
And here is the warning: once the respect for the fundamental sanctity of life disappears, a mentality is created whereby entire categories of peoples can be eliminated for "just causes."
The most effective personal climate change strategy is limiting the number of children one has. The most effective national and global climate change strategy is limiting the size of the population. —A Population-Based Climate Strategy, May 7, 2007, Optimum Population Trust

Sustainable development basically says there are too many people on the planet, that we must reduce the population. —Joan Veon, UN expert, 1992 UN World Summit on Sustainable Development

If the most vulnerable of our society can be so easily destroyed, then how much easier will be the elimination of those who are "less innocent."
The hour is coming when whoever kills you will think he is offering service to God. (John16:2)
SLAUGHTER OF "INNOCENCE"
There is another kind of violence to children which is even more ominous than the murder of the body; it is a violence that kills the soul. Throughout the Western World, there are concerted attempts to indoctrinate children, from preschool onward, with sex education that is both explicit and grossly immoral. Immorality deadens the soul. And what more powerful way to destroy innocence than to take advantage of the unsuspecting and vulnerable before they even reach the age of reason.
This innocence is further eroded through the continuous degradation of human sexuality and dignity in the media, music world, and film industry. This onslaught has been emptying the souls of the young… creating a Great Vacuum.
For this manifestation of violence toward children is the ultimate sign of Satan's contempt for the little ones to whom "the kingdom of God belongs."
That is, the children of God.
…for the kingdom of God belongs to such as these. (Luke 18:16)
It would be better for him if a millstone were put around his neck and he be thrown into the sea than for him to cause one of these little ones to sin. (Luke 17:2)
Support Mark's full-time ministry: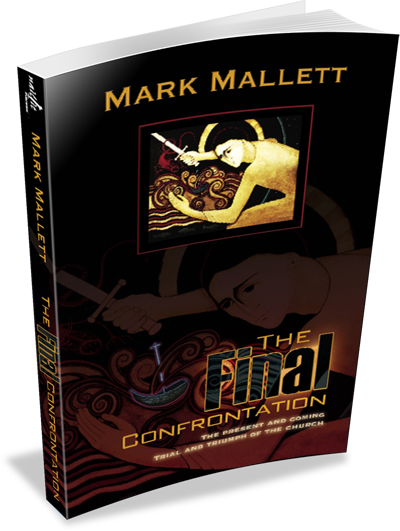 with Nihil Obstat
To journey with Mark in The Now Word,
click on the banner below to subscribe.
Your email will not be shared with anyone.


Now on Telegram. Click: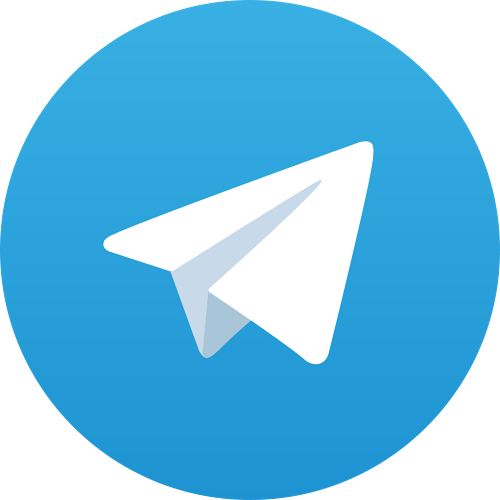 Follow Mark and the daily "signs of the times" on MeWe:

Listen on the following: