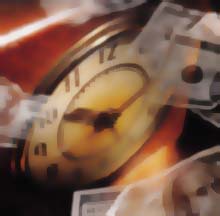 TIME—is it speeding up? Many believe it is. This came to me while meditating:
An MP3 is a song format in which the music is compressed, and yet the song sounds the same and is still the same length. The more you compress it, however, even though the length remains the same, the quality begins to deteriorate.
So too, it seems, time is being compressed, even though the days are the same length. And the more they are compressed, the more there is a deterioration in morals, nature, and civil order.