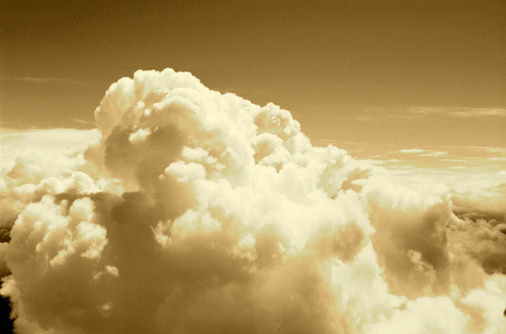 THE Body of Christ is like a Cloud. A "mist-ical" body of Love.
Every so often a temptation comes along, or a suffering, or some tug of the flesh. It begins to pull on us, drawing us toward earthliness. If we allow self-will to accumulate like a water droplet, eventually, the gravity of the flesh, the world, and the devil begin to pull us until at last we fall from Grace…. plummeting toward worldliness.
Repentance is when self-will evaporates, raising itself once again to the Divine Will. No matter how many times we fall, God will never stop us from returning to the Cloud of Love.
But if we resist, the free-fall will continue until at last we find ourselves broken upon the Rocks of Sorrow (mortal sin). Not even this prevents us from returning to the Cloud, with a sincere and humble heart. But how much harder it is when one finds himself mingled among the dirt, debris, and toxins of the world, having allowed the soul to run between the cracks and crevices of rebellion, with the terrible risk that one has fallen into the Sewers of Darkness.