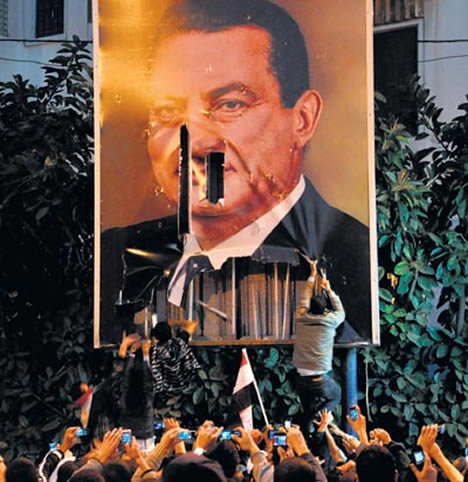 Thanks to all those who responded to my computer woes here and donated so generously your alms and prayers. I have been able to replace my broken computer (however, I am experiencing several "glitches" in getting back on my feet… technology…. ain't it great?) I am so deeply grateful to all of you for your words of encouragement and tremendous support of this ministry. I am eager to continue to serve you as long as the Lord sees fit. During the next week, I am in retreat. Hopefully when I get back, I can solve some of the software and hardware issues that have suddenly come up. Please remember me in your prayers… the spiritual oppression against this ministry has become tangible.

"EGYPT is free! Egypt is free!" cried protesters after learning that their decades old dictatorship was finally coming to an end. President Hosni Mubarak and his family have fled the country, driven out by the hunger of millions of Egyptians for freedom. Indeed, what force is there in man stronger than his thirst for true freedom?
It has been captivating and emotional to watch strongholds fall. Mubarak is one of many more leaders who are likely going to topple in the unfolding Global Revolution. And yet, many dark clouds hang over this growing insurgence. In the quest for freedom, will true freedom prevail?