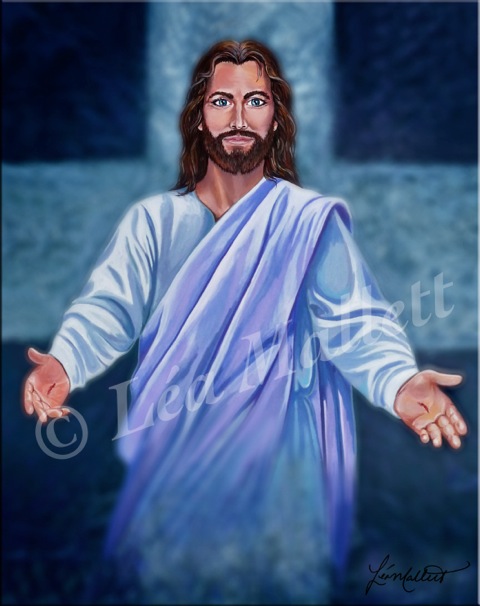 Embracing Hope by Léa Mallett
FOR my 30th birthday 14 years ago, my bride Lea surprised me with the very first of a number of treasured pieces of artwork she managed to paint for me on the sly. I'll never forget the day I saw for the first time her "Embracing Hope" painting of Jesus. I truly felt His presence in a remarkable way through this painting, and intensely so for months after… and many of those graces remain.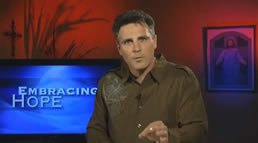 Through six consecutive moves since that time, it has taken a prominent place in our living rooms, bedrooms, and now on the backdrop in my webcast studio here on our little farm.
When I launched EmbracingHope.tv over 3 years ago, it only seemed fitting to use this powerful image to become the "icon" of that show. Since then, we have have had many a request to have the painting duplicated for others to enjoy. Lea and I have talked off and on about having limited edition prints done… but the logistics and expense of that was always too prohibitive.
In a late night conversation recently where Lea and I were sharing our concerns about how we are going to make ends meet this winter, Lea said to me "Mark, it's time to make the image available to people in a way that is affordable, practical, and faith-building." So here's what we have decided to offer you, my faithful readers and supporters…
Starting today, for every minimum $50 donated or spent in our online store this pre-Christmas season, we will give you a complimentary Embracing Hope Desk Calendar (with Christian calendar dates and a monthly prayer beneath the image) & a beautiful Embracing Hope Fridge Magnet (5 1/2" x 4 1/4" on glossy vinyl—it's really a wonderful centerpiece in the kitchen!)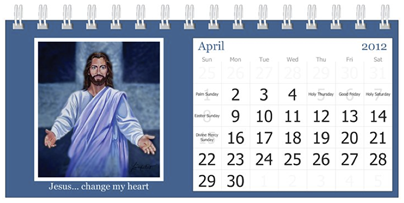 Thank you SO much in advance for supporting our ministry in this way. Your support is needed more than ever in these trying economic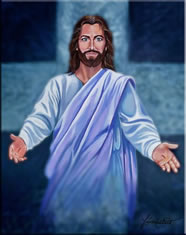 times. I hope that Lea's "Embracing Hope" icon will bring as many graces into your soul as it has mine.

Click here to make a donation to support this ministry.

Click here to purchase books or music in my store.
(…and by the way, we are still offering a 50% coupon for any donation of $75 or more. That's half price off of any order!)