THE NOW WORD ON MASS READINGS
for September 9th, 2014
Memorial of St. Peter Claver
Liturgical texts here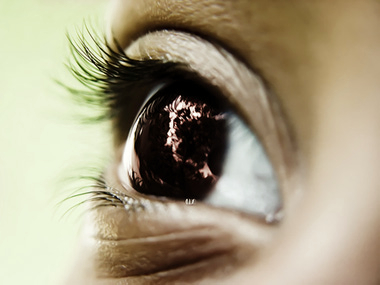 IF we are to be co-workers with God, this implies much more than simply "working for" God. It means being in communion with Him. As Jesus said,
I am the vine, you are the branches. He who abides in me, and I in him, he it is that bears much fruit. (John 15:5)
But this communion with God is predicated on a vital condition of the soul: purity. God is holy; He is a pure being, and He joins to Himself only that which is pure. [1]from this flows the theology of Purgatory. See On Temporal Punishment Jesus said to St. Faustina:
You are my spouse forever; your chastity should be greater than that of the angels, for I call no angel to such intimacy as I do you. The smallest act of My spouse is of infinite value. A pure soul has inconceivable power before God. —Divine Mercy in My Soul, Diary, n. 534
Inconceivable power! Thus you can see why Satan is attacking as never before the purity of this generation. It is a sign of the times. For as we read in Revelation, the collapse of Babylon is greatly due to the sins of impurity that drag the nations into ruin. [2]cf. The Fall of Mystery Babylon
"Fallen, fallen is Babylon the great! It has become a dwelling place of demons, a haunt of every foul spirit, a haunt of every foul and hateful bird; For all nations have drunk the wine of her impure passion, and the kings of the earth have committed fornication with her". (Revelation 18:2-3)
In today's Gospel, we read of Jesus casting out "unclean spirits"—the word "unclean" coming from the Greek akathartos, which means "impure" or "foul" spirits. If Jesus bound those spirits then, they have been released in our times without restraint (see Removing the Restrainer). In the last year, as I read the daily news, I am amazed to see a new headline emerging nearly weekly now: stories of men or women running naked and crazed into the street, [3]cf. http://time.com/87814/naked-man-doing-push-ups-in-the-street-hit-and-killed-by-car/ attacking people, [4]cf. http://www.telegraph.co.uk/news/newsvideo/weirdnewsvideo/10845575/Naked-man-jumps-through-sunroof-and-attacks-woman.html defecating, [5]cf. http://miami.cbslocal.com/2013/01/24/naked-man-poops-goes-on-rampage-inside-home/  threatening, [6]cf. http://www.nbcnewyork.com/news/local/Naked-Knife-Swinging-Man-Harlem-Parents-Children-Panic-274045101.html screaming, [7]cf. http://hongkong.coconuts.co/2014/07/24/woman-strips-down-starts-screaming-and-blocks-atms-mongkok-mtr-station-yesterday biting others, [8]cf. http://wtvr.com/2014/05/30/naked-man-accused-of-strangling-woman-trying-to-bite-isle-of-wight-deputy/  etc. And then there are the more calculated forms of unrestrained lust: music stars have turned their art into soft pornography; mainstream actors and actresses are now regularly appearing nude in explicit films; 64% of American men and 20% of women now visit pornographic sites at least monthly, including 55% of men who say they are Christians; [9]cf. LifeSiteNews.com, September 9th, 2014 and foul and lewd language are becoming commonplace just about everywhere. A word on my heart the past several months has been that the bowels of Hell have been emptied of every unclean spirit.
The great danger, my dear brothers and sisters, is that we become acclimated to this climate of impurity; that we begin to lose the sense of sin, and really, the great horror it is to taint our souls in this way. For we are so beautiful to God, made as we are in His image. He calls us "spouse"; He calls us "Bride", and how terrible it is when a bride commits adultery before her wedding!
I want to repeat that, for those of you who have fallen in this way and are struggling fiercely with temptation, Jesus says again to you:
O soul steeped in darkness, do not despair. All is not yet lost. Come and confide in your God, who is love and mercy… Let no soul fear to draw near to Me, even though its sins be as scarlet… I cannot punish even the greatest sinner if he makes an appeal to My compassion, but on the contrary, I justify him in My unfathomable and inscrutable mercy. —Jesus to St. Faustina, Divine Mercy in My Soul, Diary, n. 1486, 699, 1146
Yet, precisely because He desires and thirsts for communion with you, He calls to you and I in a loud voice:
"Come out of [Babylon], my people, lest you take part in her sins, lest you share in her plagues; for her sins are heaped high as heaven, and God has remembered her iniquities." (Rev 18:4)
When we are unrepentant, when we enter into mortal sin and stay there, then God, who is just, does not forget our sins. That is the warning clearly in today's first reading:
Do not be deceived; neither fornicators nor idolaters nor adulterers nor boy prostitutes nor sodomites nor thieves nor the greedy nor drunkards nor slanderers nor robbers will inherit the Kingdom of God.
Why is Satan attacking our purity today? Because those souls who "come out" of the world and enter into communion with God are precisely the ones who will trample upon and crush the head of the serpent in these last days of our era. [10]cf. Luke 10:19; Gen 3:15 This is why the Lord has given us in a special way the "Immaculate" one, His mother, to be our refuge and spiritual protection against these powerful spirits of lust. Those who follow her lead will enter, as she did, into a holy, beautiful, and powerful communion with her Son Jesus Christ. These souls, who refuse to follow the "blasphemies" [11]cf. Rev 13:5 of "the beast"—and lust is a blasphemy against God's goodness—will reign with Christ in the era to come. [12]cf. Rev 20:4
"Alleluia! The Lord has established his reign, [our] God, the almighty. Let us rejoice and be glad and give him glory. For the wedding day of the Lamb has come, his bride has made herself ready. She was allowed to wear a bright, clean linen garment." (The linen represents the righteous deeds of the holy ones.) (Rev 19:6-8)
As one commentator put it, "Those who choose to be married to the spirit of the world in this age, will be divorced in the next."
Let us implore St. Peter Claver's prayers—he who was renowned for his ministry to those in slavery—that Christ will deliver us from the unclean spirits of our times that seek to enslave and destroy our purity of heart.
RELATED READING
Need some encouragement? Read:
Thanks for your prayers and support.


A powerful novel that's taking the Catholic world
by storm…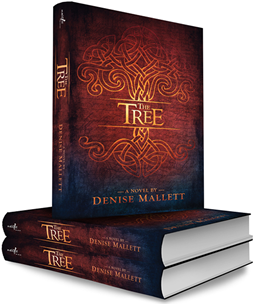 by
Denise Mallett
This literary intrigue, so deftly spun, captures the imagination as much for the drama as for the mastery of words. It is a story felt, not told, with eternal messages for our own world. 
—Patti Maguire Armstrong, co-writer of the Amazing Grace series
With an insight and clarity into issues of the human heart beyond her years, Mallett takes us on a perilous journey, weaving endearing three-dimensional characters into a page-turning plot. 
—Kirsten MacDonald, catholicbridge.com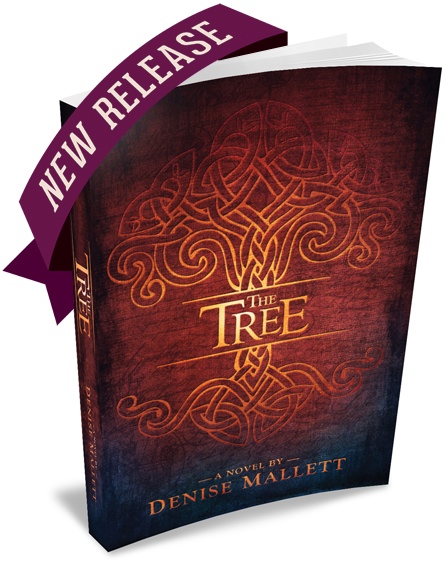 Until September 30th, shipping is only $7/book.
Free shipping on orders over $75. Buy 2 get 1 Free!
| | | |
| --- | --- | --- |
| 1. | ↑ | from this flows the theology of Purgatory. See On Temporal Punishment |
| 2. | ↑ | cf. The Fall of Mystery Babylon |
| 3. | ↑ | cf. http://time.com/87814/naked-man-doing-push-ups-in-the-street-hit-and-killed-by-car/ |
| 4. | ↑ | cf. http://www.telegraph.co.uk/news/newsvideo/weirdnewsvideo/10845575/Naked-man-jumps-through-sunroof-and-attacks-woman.html |
| 5. | ↑ | cf. http://miami.cbslocal.com/2013/01/24/naked-man-poops-goes-on-rampage-inside-home/ |
| 6. | ↑ | cf. http://www.nbcnewyork.com/news/local/Naked-Knife-Swinging-Man-Harlem-Parents-Children-Panic-274045101.html |
| 7. | ↑ | cf. http://hongkong.coconuts.co/2014/07/24/woman-strips-down-starts-screaming-and-blocks-atms-mongkok-mtr-station-yesterday |
| 8. | ↑ | cf. http://wtvr.com/2014/05/30/naked-man-accused-of-strangling-woman-trying-to-bite-isle-of-wight-deputy/ |
| 9. | ↑ | cf. LifeSiteNews.com, September 9th, 2014 |
| 10. | ↑ | cf. Luke 10:19; Gen 3:15 |
| 11. | ↑ | cf. Rev 13:5 |
| 12. | ↑ | cf. Rev 20:4 |