THE NOW WORD ON MASS READINGS
for March 12th, 2014
Wednesday of the First Week of Lent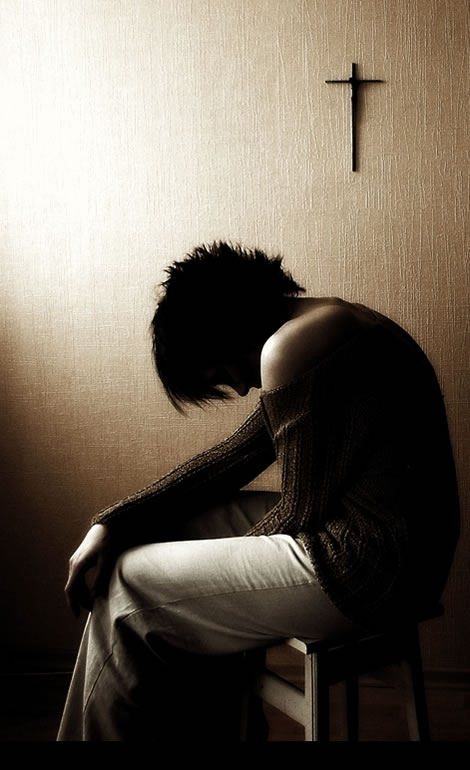 PURGATORY is perhaps the most logical of doctrines. For which one of us loves the Lord our God with all our heart, all our mind, and all our soul? To withold one's heart, even a fraction, or to give one's love to even the smallest of idols, means there is a part that doesn't belong to God, a part that needs to be purified. Herein lies the doctrine of Purgatory.
If God is love, all love, then only that which is fully and completely love can be joined to Himself. Thus, for a person to enter into full communion with God requires purity of heart, mind, and soul—a demand of divine justice. But who can be that pure? That's the gift of divine mercy.
The forgiveness of sin and restoration of communion with God entail the remission of the eternal punishment of sin, but temporal punishment of sin remains. —Catechism of the Catholic Church, n. 1472
Yes, Jesus "will forgive our sins and cleanse us from every wrongdoing" [1]cf. 1 Jn 1:9 when we confess. As it says in today's Psalm,
…a heart contrite and humbled, O God, you will not spurn.
But the Blood of Christ does not cleanse us of our free will. The ability to totally love Him requires our co-operation with grace, to draw us from what is below to what is above.
…every sin, even venial, entails an unhealthy attachment to creatures, which must be purified either here on earth, or after death in the state called Purgatory. This purification frees one from what is called the "temporal punishment" of sin.—Catechism of the Catholic Church, n. 1472
Purgatory is a gift for the faithful. Purgatory is a state that prepares us for love, makes room for full joy, and purifies our vision to behold the face of God.
Who may go up the mountain of the Lord? Who can stand in his holy place? "The clean of hand and pure of heart, who has not given his soul to useless things, what is vain." (Ps 24:3-4)
Purgatory, however, is not a second chance. As we read in the Mass readings last week, before each of us is life and death, and we must choose life in this plane to avoid eternal death in the next. As Jesus says of the unrepentant in today's Gospel, "At the judgment the men of Nineveh will arise with this generation and condemn it." The moment after death, each of us will face our particular judgment and the prospect of Heaven or Hell. Those who have rejected God in this life will continue to wear their gown of impurity into the darkness. Those who put their faith in Christ will wear the wedding gown they've already received into the Light… but any remaining stains of earthly affections will be cleansed first in Purgatory.
So many of us joke about how long we will be in Purgatory, but I don't think Jesus is laughing! He came that we may "have life and have it more abundantly." [2]cf. Jn 10:10 He has opened up the divine treasury so that we would live the beatitudes now and avoid the torments of that purifying state of Purgatory by entering immediately upon death into His eternal presence.
It is possible then, on earth, to become authentically and fully holy. Today's first reading is an allegory of how perfect contrition can wipe out all punishment because, truly, this is exactly what the Father desires, what Christ came to do, and the Spirit will finish—in the willing.
A conversion which proceeds from a fervent charity can attain the complete purification of the sinner in such a way that no punishment would remain.… He should strive by works of mercy and charity, as well as by prayer and the various practices of penance, to put off completely the "old man" and to put on the "new man." —Catechism of the Catholic Church, n. 1472, 1473
RELATED READING
To receive The Now Word,
click on the banner below to subscribe.
Your email will not be shared with anyone.


Spiritual Food for Thought is a full-time apostolate.
Thanks for your support!