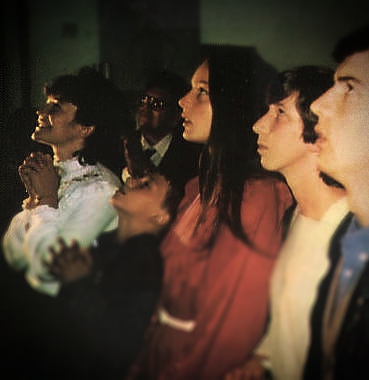 The six seers of Medjugorje when they were children
The sexual abuse scandal in the Catholic Church continues to tear away at her credibility. But did it also undermine the apparitions taking place in Medjugorje, the one place on earth where conversions, healing, and vocations spring forth on a daily basis?
AFTER 
having followed the Medjugorje apparitions for years, and researched and studied the background story, one thing has become clear: there are a lot of people who reject the supernatural character of this apparition site based on the dubious words of a few. A perfect storm of politics, lies, sloppy journalism, manipulation, and a Catholic media mostly cynical of all-things-mystical has fuelled, for years, a narrative that the six visionaries, and a gang of Franciscan thugs, have managed to dupe the world, including the canonized Saint, John Paul II.
Continue reading