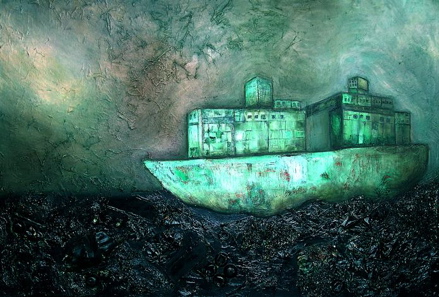 A READING from the Divine Liturgy this week has lingered with me:
God patiently waited in the days of Noah during the building of the ark. (1 Peter 3:20)
The sense is that we are in that time when the ark is being completed, and soon. What is the ark? When I asked this question, I looked up at the icon of Mary……… the answer seemed that her bosom is the ark, and she is gathering a remnant to herself, for Christ.
And it was Jesus who said he would return "as in the days of Noah" and "as in the days of Lot" (Luke 17:26, 28). Everyone's looking at the weather, earthquakes, wars, plagues, and violence; but are we forgetting about the "moral" signs of the times Christ is referring to? A reading of Noah's generation and Lot's generation–and what their offences were–should look uncomfortably familiar.
Men occasionally stumble over the truth, but most of them pick themselves up and hurry off as if nothing had happened. —Winston Churchill