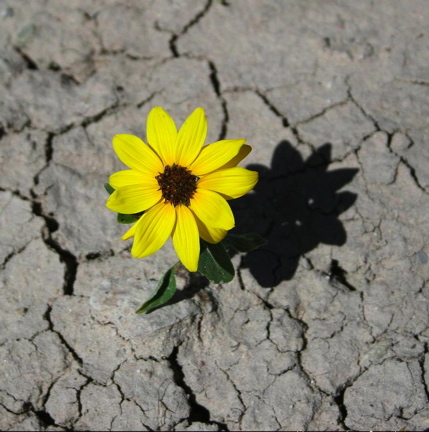 Photo by Eve Anderson 
First publish January 1st, 2007.
IT'S the same thing every year. We look back over the Advent and Christmas season and feel the pangs of regret: "I didn't pray like I was going to… I ate too much… I wanted this year to be special…I have missed another opportunity." 
With God, every moment is the moment of beginning again.  —Catherine Doherty

We look back to last year's New Year resolutions, and realize we haven't kept them. That promises have been broken and good intentions have remained just that.
With God, every moment is the moment of beginning again. 
We haven't prayed enough, done the good deeds we were going to, repented like we should have, been the person we wanted to be. 
With God, every moment is the moment of beginning again. 
THE ACCUSER OF THE BRETHREN
Behind those guilt trips and accusations is usually the voice of "the accuser of the brethren" (Rev 12:10). Yes, we have failed; it is the truth: I am a sinner in need of a Savior. But when the Spirit convicts, there is a sweetness to it; a light, and breath of fresh air that leads one directly into the stream of God's Mercy. But Satan comes to crush. He comes to drown us in condemnation.
But there is a way to beating the devil at his game—every time. The key to victory is bound in one word, and let it be our resolution for this new year:
humility
When faced with the embarrassment of being wrong, humble yourself before God saying, "Yes, I have done this. I am responsible."
My sacrifice, O God, is a contrite spirit; a heart contrite and humbled, O God, you will not spurn. (Psalm 51)

When you stumble and fall into sinfulness you thought you were beyond, humble yourself before God in the truth of who you really are.
This is the one whom I approve: the lowly and broken man who trembles at my word. (Isaiah 66:2)
When you've resolved to change, and within a short time fall back into the same sin, humble yourself before God exposing to Him your inability to change.
On high I dwell, and in holiness, and with the crushed and dejected in spirit.  (Isaiah 57:15)
When you feel overwhelmed by oppression, temptation, darkness, and guilt, remember that the Lord came for the sick, that He is seeking the lost sheep, that He did not come to condemn, that He is like you in every way, except without sin. Remember that the way to Him is the Way He showed us: 
humility 
He indeed is the shield of all who make him their refuge. (Psalm 18:)

A MATTER OF FAITH
With God, every moment is the moment of beginning again.
Humility is a matter of faith… a matter of trust, that God will love me despite my colossal failure to be holy. And not only that, but that God will fix me; that He won't abandon me to myself and will heal and restore me.
the victory that conquers the world is our faith. (1 John 5:4)
Brothers and sisters—He will. But there is only one doorway to this healing and grace that I know of:
humility
If you embrace this, the foundation of all virtues, then you are untouchable. For when Satan comes to knock you down, he will see that you are already prostrate before your God.
And he will flee.  
 
Resist the devil, and he will flee from you. (James 4:7)
Whoever exalts himself will be humbled; but whoever humbles himself will be exalted. (Matthew 23:12)
Holiness grows with the capacity for conversion, repentance, willingness to begin again, and above all with the capacity for reconciliation and forgiveness. And we can all learn this way of holiness.  —POPE BENEDICT XVI, Vatican City, January 31st, 2007