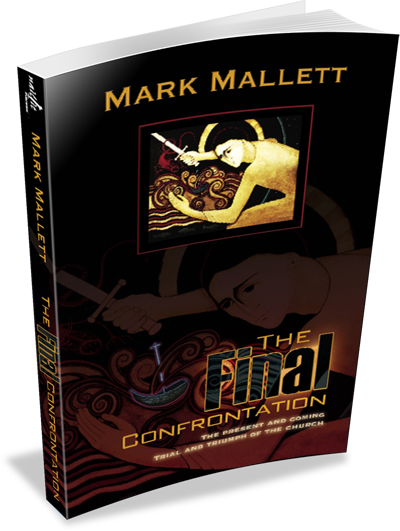 NAIL IT PUBLISHING is delighted to announce that The Final Confrontation: The Present and Coming Trial and Triumph of the Church by Mark Mallett was granted Nihil Obstat by his bishop, Most Reverend Bishop Mark A. Hagemoen of the Diocese of Saskatoon, Saskatchewan.
According to Canon Law,
In order to preserve the integrity of the truths of faith and morals, the pastors of the Church have the duty and right to be watchful so that no harm is done to the faith or morals of the Christian faithful through writings or the use of instruments of social communication. They also have the duty and right to demand that writings to be published by the Christian faithful which touch upon faith or morals be submitted to their judgment and have the duty and right to condemn writings which harm correct faith or good morals. —Can. 823 §1, vatican.va

In accordance with Canon 824, Nihil Obstat (ie. Latin for "nothing hinders") was granted by the "local ordinary" after the Bishop's collaboration with the censor liborium, Very Rev. Fr. Stefano Penna.
In The Final Confrontation, among other things, Mark explains the Early Church Father's understanding of a coming "Era of Peace" according to Revelation 20:4-6, and as anticipated by several popes of the past century and mentioned in numerous prophetic messages that bear ecclesiastical approval. It is a message of hope, warning, and exhortation to the faithful to prepare for the times that are now unfolding in our midst.
The Final Confrontation is available at markmallett.com.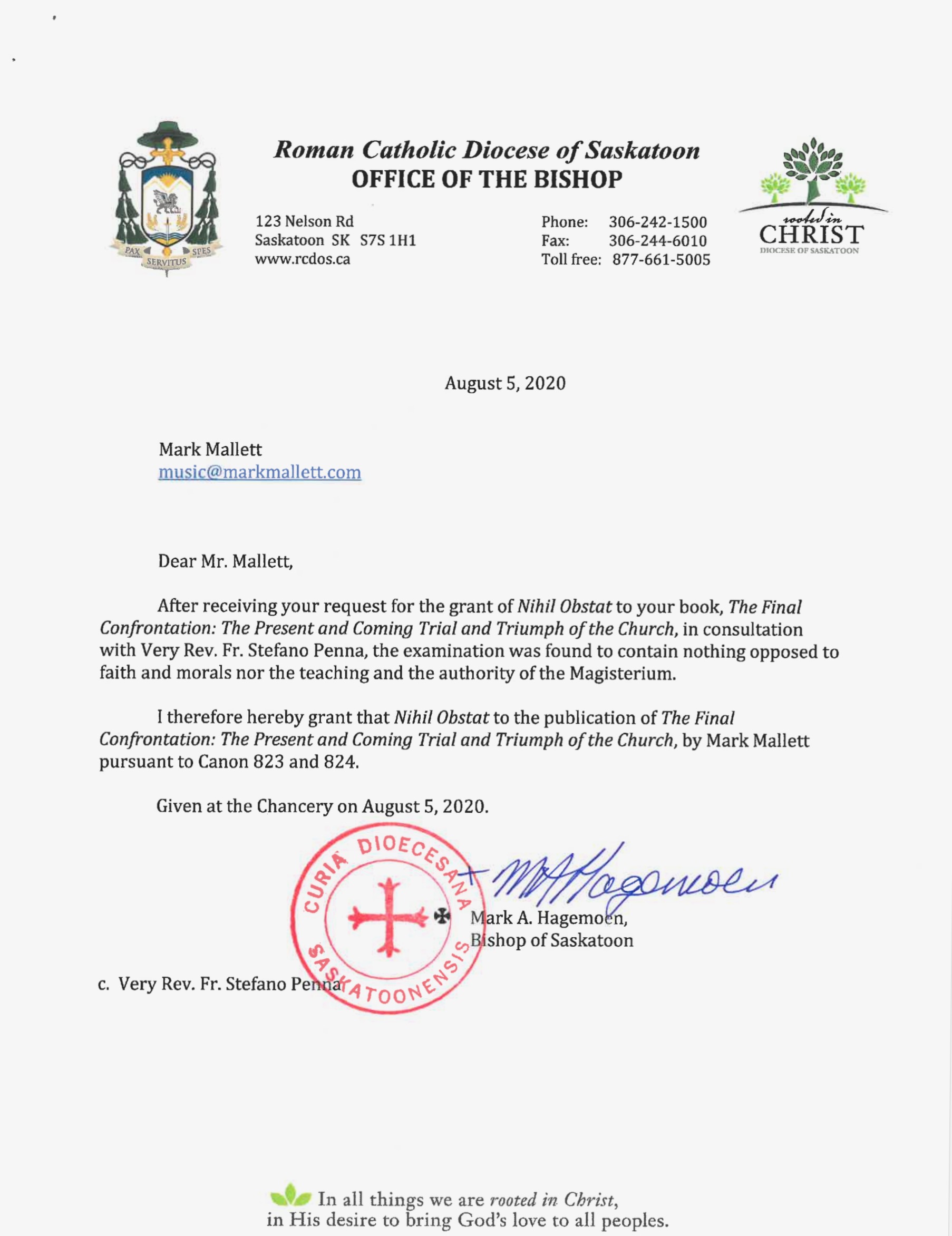 Your financial support and prayers are why
you are reading this today.
 Bless you and thank you. 

To journey with Mark in The Now Word,
click on the banner below to subscribe.
Your email will not be shared with anyone.