NOW WORD ON MASS READINGS
for March 5th, 2014
Ash Wednesday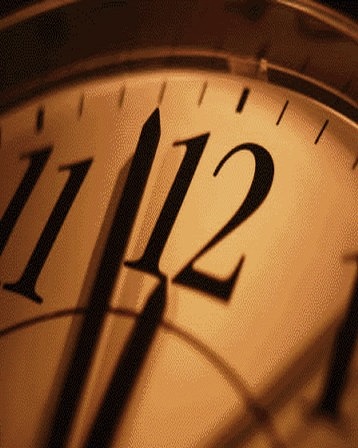 FOR eight years, I have been writing to whoever will listen, a message that can be summed up in one word: Prepare! But prepare for what?
In yesterday's meditation, I encouraged readers to reflect on the letter Dear Holy Father… He is Coming! It is a writing that, in summarizing the early Church Fathers and the prophetic words of the Popes, is a call to prepare for the "day of Lord."
Today, the first reading comes from the prophetic book of Joel, who's brief writing is a prophecy of events surrounding the Day of the Lord. He sounds the alarm and blows the trumpet announcing that "the day of the Lord is coming! Yes, it approaches…" [1]cf. Joel 2:1 He offers the reader a compression of signs and events surrounding this Day that include war, famine, fire, signs in the sun, moon, and stars, a great shaking, an outpouring of the Holy Spirit and other portents — essentially everything that Jesus and St. John relay in finer detail through the Gospels and book of Revelation.
But in the midst of this troubling warning from Joel, comes an unexpected word:
Even now, says the LORD, return to me with your whole heart…
Even now, when the world has gone so far astray, I would take you back…
…with fasting, and weeping, and mourning…
Even now, when your sins have become red as scarlet…
Rend your hearts, not your garments, and return to the LORD, your God.
Even now, because I love you…
For gracious and merciful is he, slow to anger, rich in kindness…
Even now, I would remember your sins no more if you but turned with trust in My mercy…
…relenting in punishment… and leave behind… a blessing,
Yes, that is the message the Lord wants heard throughout the entire world as we approach the Day of the Lord. And you know, friends, what that message is: the message of Divine Mercy, as relayed to us through St. Faustina. [2]cf. The Great Refuge and Safe Harbour Like St. Paul, we are to become God's ambassadors of this message of Mercy…
…as if God were appealing through us. We implore you on behalf of Christ, be reconciled to God. (Second reading)
But more than that, we are to become vessels of Mercy itself. To become ambassadors of reconciliation where there is unforgiveness; ambassadors of peace where there is division; ambassadors of healing where there are wounds. How can we do this in our frail humanity? Jesus says in the Gospel:
…when you pray, go to your inner room, close the door, and pray to your Father in secret. And your Father who sees in secret will repay you.
How will He repay you? By creating in you a new heart, a steadfast spirit, sustained by the joy of His salvation. By letting you encounter His merciful love, washing you of guilt, cleansing you of sin, so that you in turn can become a fitting ambassador of that which you represent.
…so that we may be able to encourage those who are in any affliction with the encouragement with which we ourselves are encouraged by God. (2 Cor 1:3-4)
Through prayer of the heart, you will encounter God so that others, in turn, can encounter Him through you. This Lent, then, make a renewed effort to aside time for God who awaits you in the inner room of your heart. If you read Dear Holy Father... then you already know how important your "yes" is at this critical hour in history.
If you want to know what God is doing as we approach the Day of the Lord, well, it is not dusting off thunderbolts and shaking His fists. No, like the father of the prodigal son, He is watching and waiting for the lost son's return.
Yes, even now. Especially now.
RELATED:
To receive The Now Word,
click on the banner below to subscribe.
Your email will not be shared with anyone.


Spiritual Food for Thought is a full-time apostolate.
Thanks for your support!

Join Mark on Facebook and Twitter!