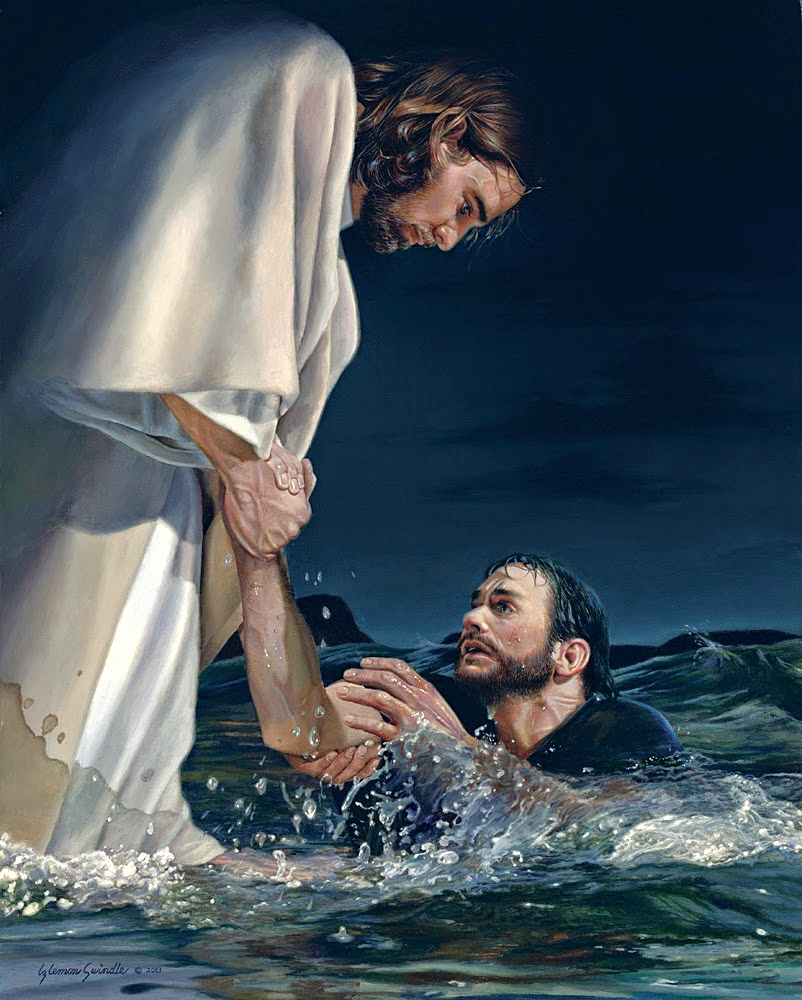 Against the Wind, by Liz Lemon Swindle, 2003
WE have entered the decisive struggle with the powers of darkness. I wrote in When the Stars Fall how the popes believe we are living the hour of Revelation 12, but especially verse four, where the devil sweeps to the earth a "third of the stars of heaven." These "fallen stars," according to biblical exegesis, are the hierarchy of the Church—and that, according to private revelation as well. A reader brought to my attention the following message, allegedly from Our Lady, that carries the Magisterium's Imprimatur. What is remarkable about this locution is that it refers to the falling of these stars in the same period that Marxist ideologies are spreading—that is, the underpinning ideology of Socialism and Communism that are gaining traction again, especially in the West.[1]cf. When Communism Returns 
Now you are living in that period of time when the Red Dragon, that is to say Marxist atheism, is spreading throughout the whole world and is increasingly bringing about the ruin of souls. He is indeed succeeding in seducing and casting down a third of the stars of heaven. These stars in the firmament of the Church are the pastors, they are yourselves, my poor priest-sons. —Our Lady to Fr. Stefano Gobbi, To the Priests Our Lady's Beloved Sons, n. 99, May 13, 1976
I am going to move onto Chapter 13 of Revelation next week. It's a sobering reflection… which is why today, what am I about to write is so important for both your spiritual and mental health. There is presently a great temptation to focus on the darkness and to become consumed by it. It is a demon of fear. [2]cf. Hell UnleashedIf Satan cannot steal your salvation, he will try to steal your peace. In this way, you will cease to give off the light of Christ, which is peace itself. Put another way:
In our days, when in vast areas of the world the faith is in danger of dying out like a flame which no longer has fuel, the overriding priority is to make God present in this world and to show men and women the way to God. Not just any god, but the God who spoke on Sinai; to that God whose face we recognize in a love which presses "to the end" (cf. Jn 13:1) – in Jesus Christ, crucified and risen. The real problem at this moment of our history is that God is disappearing from the human horizon, and, with the dimming of the light which comes from God, humanity is losing its bearings, with increasingly evident destructive effects. —POPE BENEDICT XVI, Letter of His Holiness Pope Benedict XVI to All the Bishops of the World, March 12, 2009; vatican.va
But we cannot be that light if we are covered in fear. 
Acquire a peaceful spirit, and around you, thousands will be saved. —St. Seraphim of Sarov 
IN THIS TORRENT
I sense Our Lord Jesus standing before each of you reading this right now, His hand outstretched, His eyes ablaze with the fire of so infinite a love for you, and He speaks…
Fear not! 
It is a fire in my heart! Hear it again!
Fear not!
In Rev 12:15, the dragon "spewed a torrent of water out of his mouth after the woman to sweep her away with the current." If Satan cannot drag the woman, that is, the entire Church into apostasy, he will try to drag you into the rushing tide of impurity, confusion, division, and sin. But Jesus stands in the midst of these waters like Moses with His staff and He cries out to you:
Fear not, for I have redeemed you; I have called you by name, you are mine. When you pass through the waters I will be with you; through rivers, you shall not be swept away… (Isaiah 43:1-2)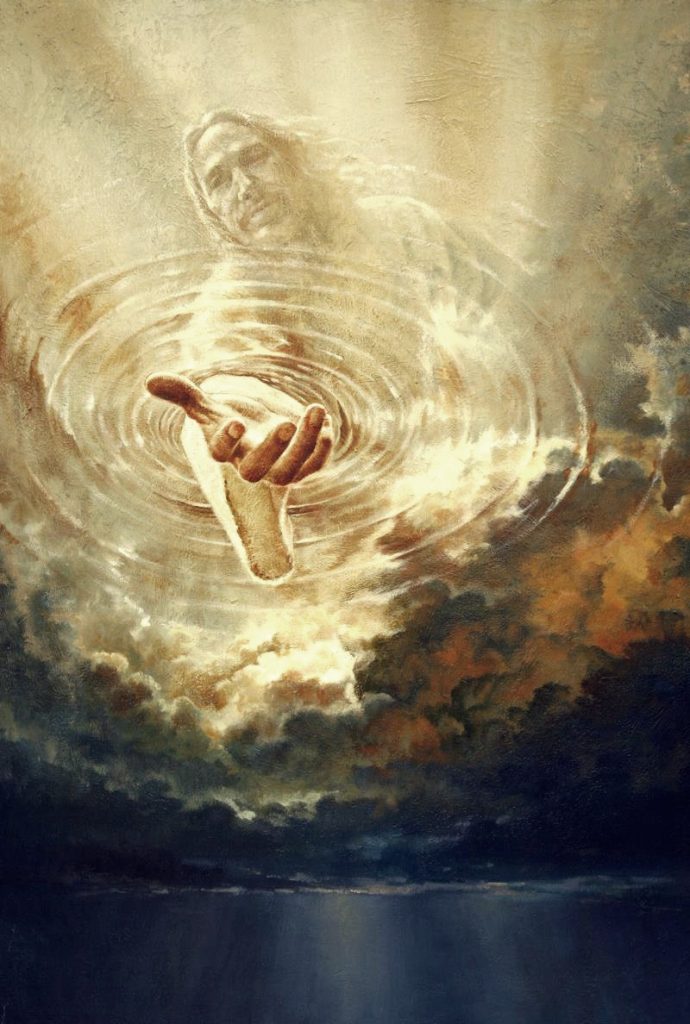 But you might say, I am falling, I am drowning, I am… a sinner. That is precisely why Jesus says to you: "Fear not!" That is, repent and turn again to Him with total and absolute trust in His mercy, no matter how dark your sin may be. 
Know, My daughter, that between Me and you there is a bottomless abyss, an abyss which separates the Creator from the creature. But this abyss is filled with My mercy… Tell souls not to place within their own hearts obstacles to My mercy, which so greatly wants to act within them. —Jesus to St. Faustina, Divine Mercy in My Soul, Diary, n. 1576
Your sin is not a stumbling block for Jesus, it is a stumbling block for you. So let Him remove it, over and over again, if need be. There is no limit to His mercy, no allotted amount that you can use up—so long as you are always sincere when you begin again. If you have been insincere, then change that today. Become sincere. You may not be able to give Christ a list of virtues, but you can give Him your desire. 
Now is the time to say to Jesus: "Lord, I have let myself be deceived; in a thousand ways I have shunned your love, yet here I am once more, to renew my covenant with you. I need you. Save me once again, Lord, take me once more into your redeeming embrace". How good it feels to come back to him whenever we are lost! Let me say this once more: God never tires of forgiving us; we are the ones who tire of seeking his mercy. —POPE FRANCIS, Evangelli Gaudium, n. 3
DO NOT BE AFRAID
But for others reading right now, your fear has more to do with the "signs of the times" that you see unfolding. It is the fear of persecution, the fear of war, the fear of an economic collapse, the fear of being martyred, the fear of an antichrist, etc. How do you deal with this fear? By diving "into the deep", into a truly personal relationship with Christ, who is Love itself.[3]cf. Jesus… Remember Him? Then, He does the work of dissolving your fear in the flames of His love and grace:
There is no fear in love, but perfect love casts out fear. (1 John 4:18)
You live this deep and personal relationship with the Holy Trinity through a living faith expressed in prayer and obedience.
"Great is the mystery of the faith!"…[the faithful] live from it in a vital and personal relationship with the living and true God. This relationship is prayer. —Catechism of the Catholic Church, n. 2558
The second way to live this faith is in the duty of the moment: everything our vocation demands of us. Yes, doing the dishes, changing diapers, getting to work on time, doing your homework..
If you keep my commandments, you will remain in my love… for whoever does the will of God is my brother and sister and mother. (John 15:10, Mark 3:35)
That person, Jesus said, is the one who…
…laid the foundation on rock; when the flood came, the river burst against that house but could not shake it because it had been well built. (Luke 6:48)
So you see, it is faith in Jesus, fostered by a relationship in prayer and lived out in obedience, that sets you like a rock against the spirit of antichrist that is sweeping through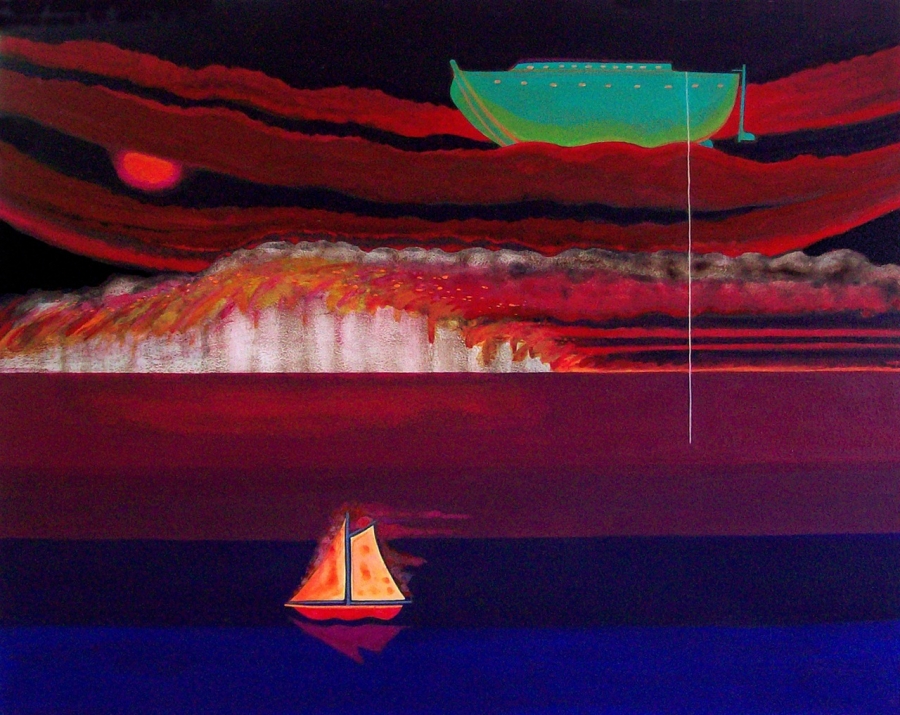 our world today. But it is never in isolation. Noah did not save himself by treading water alone but by remaining in an ark. So too, Our Lady and the Church form one single ark that is your safety and refuge against the flood of deception already sweeping through over the earth (read The Great Ark). 
Noah…built an ark for the salvation of his household. (Today's first Mass reading)
JESUS IS COMING!
I have to laugh because a friend of mine said to me the other day, "Some people see you as a prophet of doom and gloom." I turned to her and said, "What do you think is more "doom and gloom"—that Our Lord comes to put an end to this present suffering and bring about peace and justice… or that we continue to live under the beating of war drums? That abortionists continue to tear apart our babies and thus our future? That the scourge of pornography continue to destroy our sons and daughters? That scientists continue to play with our genetics while industrialists poison our earth? That the rich continue to grow richer while the rest of us grow more in debt? That the powerful continue to experiment with the sexuality and minds of our children? That entire nations remain malnutritioned while Westerners grow obese? And that clergy continue to remain silent or betray our trust while souls remain on the path to perdition? What is more gloomy and doomy—my message or the false prophets of this culture of death?"
She never thought of it that way.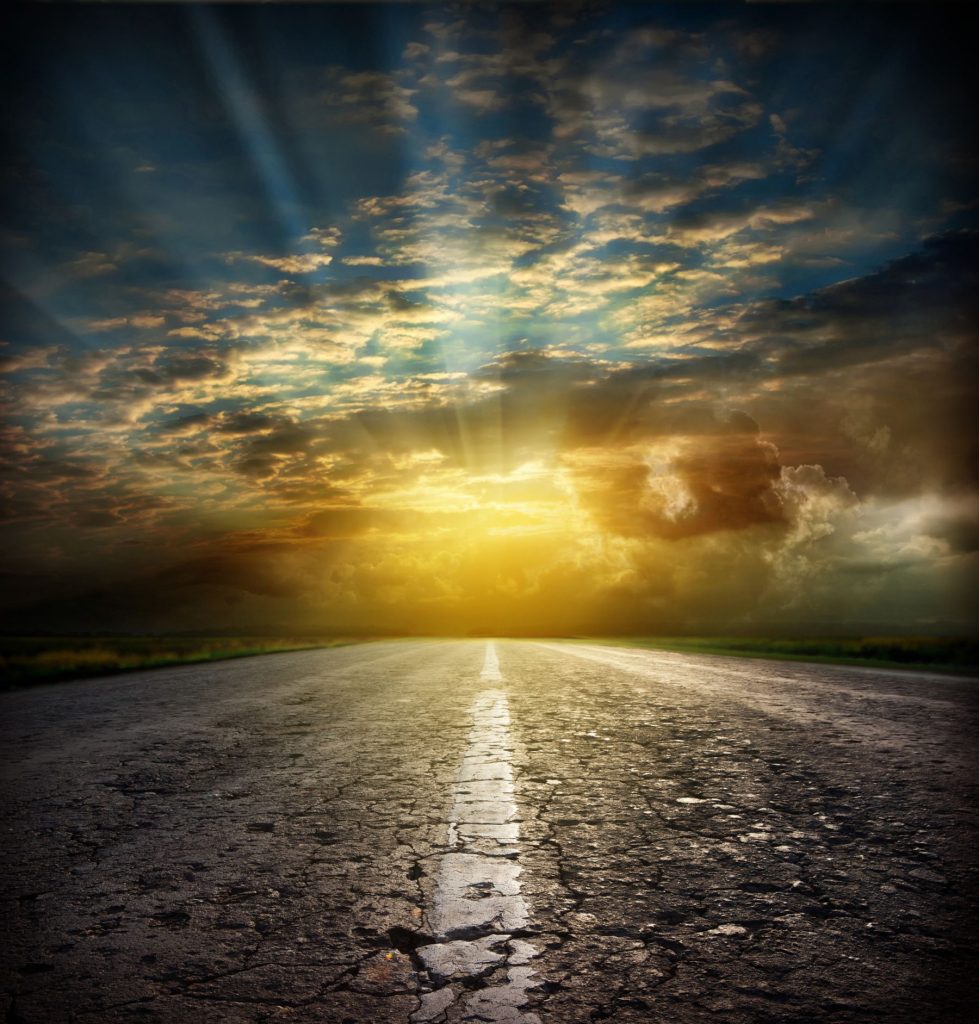 No, Jesus is coming. He truly is coming—not to end the world, not yet—but to establish His reign from coast to coast (see Related Reading below to understand what is meant by this.)
When the struggle is ended, the ruin complete, and they have done with trampling the land, a throne shall be set up in mercy… The warrior's bow shall be banished, and he shall proclaim peace to the nations. His dominion shall be from sea to sea, and from the River to the ends of the earth. (Isaiah 16:4-5; Zech 9:10)
It is a reign in which Christ will bestow upon His Bride what St. John Paul II called a "new and divine holiness."  This is what St. Luke means when he writes: "When these things begin to take place, look up and raise your heads, because your redemption is drawing near." [4]cf. Luke 21:28 Or what St. Paul means when he says, "I am confident of this, that the one who began a good work in you will continue to complete it until the day of Christ Jesus." [5]Philippians 1:6 God is going to bring His Church into "the full stature of Christ" [6]Eph 4:13 so that Jesus may take to Himself a Bride who is "holy and without blemish." [7]Eph 5:27
For the mysteries of Jesus are not yet completely perfected and fulfilled. They are complete, indeed, in the person of Jesus, but not in us, who are his members, nor in the Church, which is his mystical body. —St. John Eudes, treatise "On the Kingdom of Jesus", Liturgy of the Hours, Vol IV, p 559
If that is the case, then do not be afraid to leave behind your fishing nets (ie. the pursuit of the fleeting). Because holiness = happiness. Jesus wants you to be free, peaceful, and unafraid, right now. 
We have to stop being afraid of pain and have faith. We have to love and not be afraid to change how we live, for fear it will cause us pain. Christ said, "Blessed are the poor for they shall inherit the earth." So if you decide that it's time to change how you live, don't be afraid. He will be right there with you, helping you. That's all He's waiting for, that Christians should become Christians. —Servant of God Catherine Doherty, from Dear Parents
Fear not!
Because you have kept my message of endurance,
I will keep you safe in the time of trial that is
going to come to the whole world
to test the inhabitants of the earth.
I am coming quickly.
Hold fast to what you have,
so that no one may take your crown.
(Rev 3:10-11)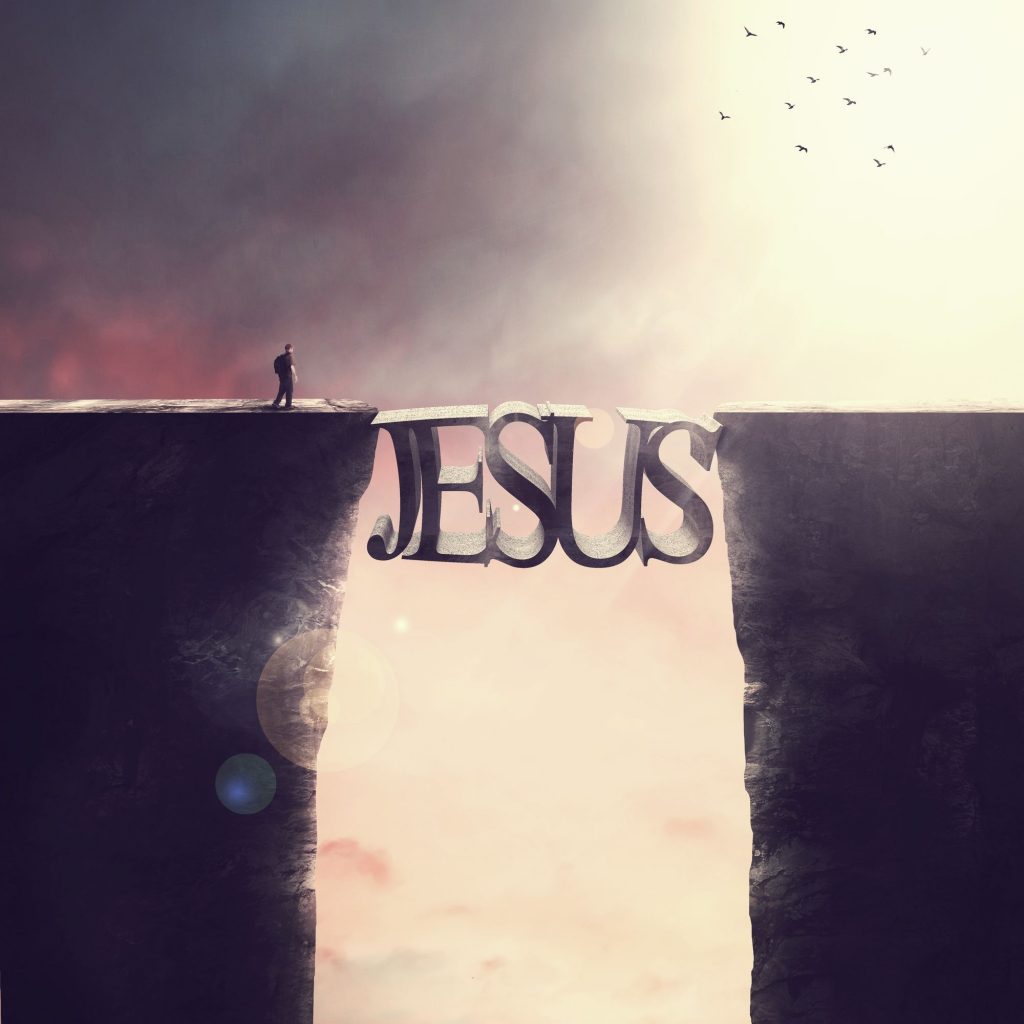 Dear young people, it is up to you to be the watchmen of the morning
who announce the coming of the sun who is the Risen Christ!
—POPE JOHN PAUL II, Message of the Holy Father to the Youth of the World,
XVII World Youth Day, n. 3; (cf. Is 21:11-12)
ARTISTS
"The Hand of God" by Yongsung Kim
"Look Up" by Michael D. O'Brien
RELATED READING
Dear Holy Father… He is Coming!
The Popes, and the Dawning Era
The Now Word is a full-time ministry that
continues by your support.
Bless you, and thank you. 

To journey with Mark in The Now Word,
click on the banner below to subscribe.
Your email will not be shared with anyone.