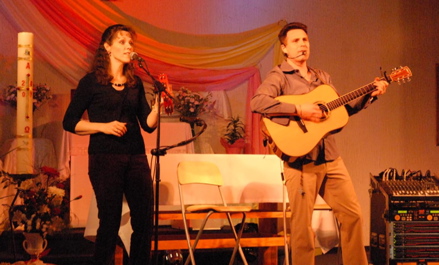 Mark and Lea Mallett in Concert
WE have added a concert to the end of our Summer US/Canada tour. This will be our final concert until October:
July 17th, 2007: Concert, Holy Family Parish, Ontonagon, Michigan, USA, 7:00 pm.

There is no admission; a free-will offering will be taken. Hope to see you there if you are in the area!