LENTEN RETREAT
Day 23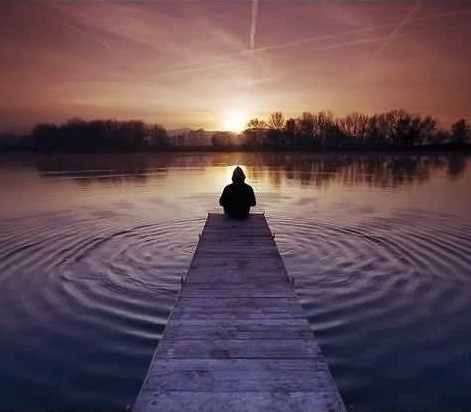 LAST time, I spoke about remaining steadfast on the Narrow Pilgrim Road, "rejecting temptation to your right, and illusion to your left." But before I speak further about the important subject of temptation, I think it will be helpful to know more of the nature of a Christian—of what happens to you and me in Baptism—and what doesn't.
When we are baptized, St. Paul teaches that we become a "new creation" in Christ: "the old things have passed away; behold, new things have come." [1] God, in essence, breathes His Spirit into us such that His Spirit becomes one with ours, making our spirit, our heart new. There is a true death and restoration of the human spirit that happens, such that St. Paul says:
…you have died, and your life is hidden with Christ in God. (Col 3:3)
St. John of Avila perfectly captures this "resurrection" of the spiritually dead through Baptism:
Christ has a living spirit, a life-giving spirit which raises up those of us who desire to live. Let us go to Christ, let us seek Christ, who has the breath of life. No matter how evil you be, how lost, how disorientated, if you go to him, if you seek him, he will make you well, he will win you over and set you right and heal you. —St. John of Avila, Sermon on Pentecost Sunday, from The Navarre Bible, "Corinthians", p. 152
St. Athanasius also said:
…the Son of God became man so that we might become God. —Catechism of the Catholic Church, n. 460
The key words here are so that we might become like Him. [2] Baptism makes it possible for us to become like Christ, but it's only our co-operation with grace that will bring this work to completion, for we are, in part, still subject to a fallen nature. 
For one, we continue to experience the effects of sin, such as sickness, suffering, and death. Why? Through Baptism, our "heart" or spirit becomes a partaker in the divine nature; but the human nature of the person: their reason, intellect, and will have inherited the "wound" of original sin, which is an inclination to evil called concupiscence. And so, our bodies continue to be subject to the passions of the flesh. [3]
Baptism, by imparting the life of Christ's grace, erases original sin and turns a man back towards God, but the consequences for nature, weakened and inclined to evil, persist in man and summon him to spiritual battle. —CCC, n. 405
The spiritual battle, then, is one of conversion: bringing the body, mind, and will into conformity with the renewed spirit. It is wrestling to bring our fallen human nature into unity with the new and divine nature imparted to us in Baptism. And so, St. Paul writes:
We hold this treasure in earthen vessels, that the surpassing power may be of God and not from us… always carrying about in the body the dying of Jesus, so that the life of Jesus may also be manifested in our body. (2 Cor 4:7-10)
This life of Jesus is manifested in us in this way: by bringing to death everything that is contrary to love. When God set Adam and Eve as stewards over all creation, that stewardship extended also to themselves:
The "mastery" over the world that God offered man from the beginning was realized above all within man himself: mastery of self. —CCC, n. 377
So, brothers and sisters, the Christian journey down the "Narrow Pilgrim Road" is one of essentially recovering, through grace, this mastery of self through an interior life of prayer so that we become, in all facets of our being, the image of God, who is love.
But constantly working against us is temptation…
SUMMARY AND SCRIPTURE
Baptism makes us sharers in the divine nature, but the work of bringing our body, mind and will into communion with it, continues.

…he has granted to us his precious and very great promises, that through these you may escape from the corruption that is in the world because of passion, and become partakers of the divine nature. (2 Pet 1:14)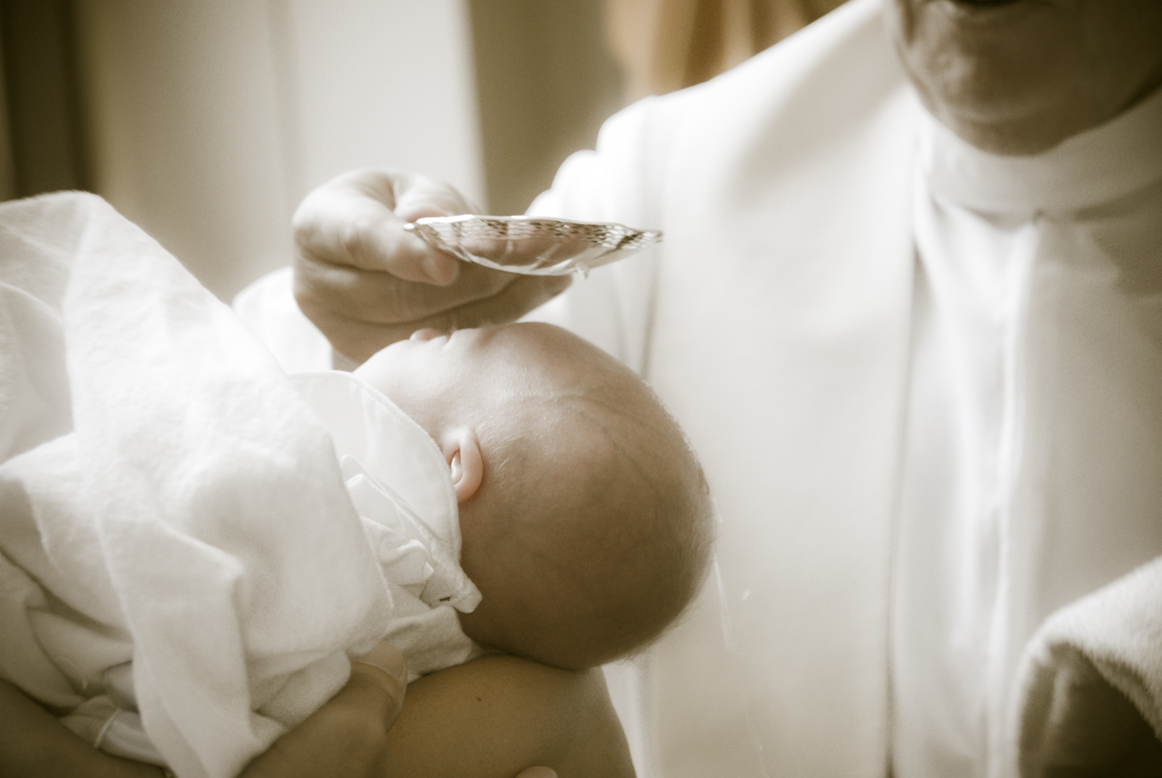 To join Mark in this Lenten Retreat,
click on the banner below to subscribe.
Your email will not be shared with anyone.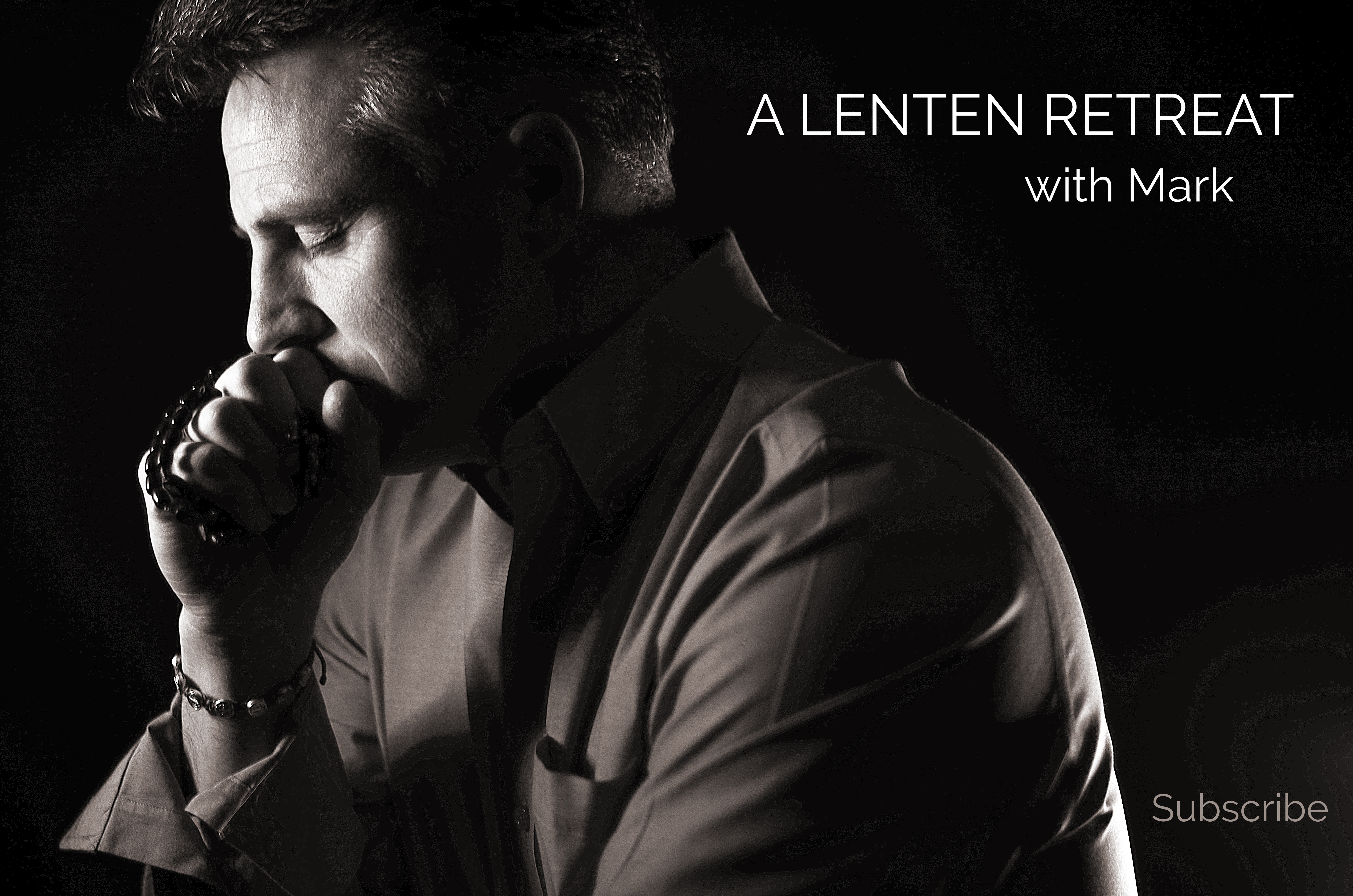 Listen to the podcast of today's reflection: 
Podcast: Play in new window | Download
2 Cor 5:17[↩]
To be understood in the sense that our souls are immortal and sharing in the attributes of the divine nature, but not assuming an equality with God, who is infinitely greater and from whom all life proceeds. As such, worship and adoration belong only to the Holy Trinity.[↩]
cf. Rev 20:11-15[↩]