LENTEN RETREAT
Day 25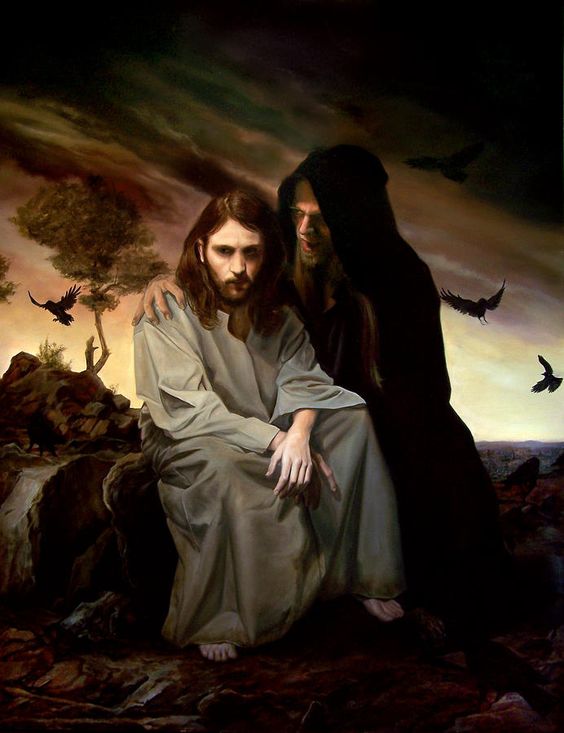 The Temptation by Eric Armusik
I remember a scene from the film The Passion of the Christ when Jesus kisses the cross after they place it on His shoulders. That's because He knew His suffering would redeem the world. Likewise, some of the saints in the early Church deliberately traveled to Rome so that they could be martyred, knowing that it would hasten their union with God.
But there is a difference between trials and temptations. That is to say, one should not be too quick to look for temptation. St. James makes the subtle distinction between the two. He first says,
Consider it all joy, my brothers, when you encounter various trials, for you know that the testing of your faith produces perseverance. (James 1:2-3)
Likewise, St. Paul said,
In all circumstances give thanks, for this is the will of God for you in Christ Jesus. (1 Thess 5:18)
They both recognized that the will of God, whether expressed in consolation or desolation, was always their food, always a path to greater union with Him. And therefore, Paul says, "Rejoice always." [1]
But when it comes to temptation, James says,
Blessed is the man who perseveres in temptation, for when he has been proved he will receive the crown of life that he promised to those who love him. (James 1:12)
In fact, Jesus taught us to pray the words, "Lead us not into temptation," which in the Greek means "do not let us enter or yield to temptation." [2] That is because He knows well that the fallen nature of man, the concupiscence that lingers, is a "tinder for sin." [3] And so,
The Holy Spirit makes us discern between trials, which are necessary for the growth of the inner man, and temptation, which leads to sin and death. We must also discern between being tempted and consenting to temptation. —Catechism of the Catholic Church, n. 2847
Now, this point on consent is really important. But first, let's understand the anatomy of a temptation. James writes:
No one experiencing temptation should say, "I am being tempted by God"; for God is not subject to temptation to evil, and he himself tempts no one. Rather, each person is tempted when he is lured and enticed by his own desire. Then desire conceives and brings forth sin, and when sin reaches maturity it gives birth to death. (James 1:13-15)
The temptation usually comes from the unholy trinity of "the world, the flesh, or the Devil", yet it's only when we consent that it becomes a sin. But here are some nasty tricks the Devil, that "accuser of the brethren", employs on top of temptations.
The first is to make you think that the temptation comes from yourself. There have been times when I'm walking up to receive the Blessed Sacrament, and suddenly the most violent or perverse thought enters my head. Well, I know where that comes from and simply ignore it. But some souls might think that the thought is their own, and begin to lose their peace, feeling that there must be something wrong with them. In this way, Satan distracts their prayer, weakens their faith, and if possible, lures them to entertain the thought, thus causing them to sin.
St. Ignatius of Loyola shares this wisdom,
The thought comes to me to commit a mortal sin. I resist that thought immediately , and it is conquered. If the same evil thought comes to me and I resist it, and it returns again and again, yet I continue to resist it until it is vanquished, the second way is even more meritorious than the first. —Manual for Spiritual Warfare, Paul Thigpen, p. 168
But you see, Satan would have you believe that God thinks you are disgusting and evil, a terrible person for having such thoughts. But St. Francis de Sales counters that lie noting that,
All the temptations of hell cannot stain a soul that does not love them. It is not always in the soul's power not to feel a temptation. But it is always in its power not to consent to it. —Ibid. 172-173
The second trick of Satan is to tell a soul that has begun to cave into a sin that he or she might as well persist in it. He puts the lie in one's mind, "I have already sinned. I have to go to Confession now anyway…. I might as well keep going." But here is the lie: the one who gives in to sin but then immediately repents, shows his love for God that merits, not only forgiveness, but great graces. But the one who continues in a sin, missing out on those graces, and allowing sin to reach maturity, is akin to someone who says, "I've burned my hand in this fire. I might as well let it burn my whole body." That is, they are allowing the sin to bring more death within or around them than had they stopped. A burned hand is easier to heal than a scorched body. The more you persist in a sin, the deeper the wound, and the more you are weakening yourself toward other sins, and prolonging the healing process.
Here is where you must hold up faith as a shield. When you fall into sin, simply say, "Lord, I am a sinner, a weak and tepid soul. Have mercy and forgive me. Jesus, I trust in you."  And then immediately return to praising God, to doing His will and loving Him all the more, ignoring the Accuser's accusations. In this way, you will grow in humility and increase in wisdom. Again, as Jesus said to St. Faustina to those who have "blown" it:
…do not lose your peace, but humble yourself profoundly before Me and, with great trust, immerse yourself completely in My mercy. In this way, you gain more than you have lost, because more favor is granted to a humble soul than the soul itself asks for… —Jesus to St. Faustina, Divine Mercy in My Soul, Diary, n. 1361
Last, the third trick is for Satan to convince you that he has more power than he actually has, causing you to fear or lose your peace. That when you misplace your keys, burn the noodles, or can't find a parking spot, that it's "the devil doin' it" when, in reality, there's no parking spot because there's just a good sale on. Brothers and sisters, don't give glory to the devil. Don't engage him in conversation. Instead, "give thanks in every circumstance", and he who fell through pride and rebellion will flee at your humility and docility before the will of God.
SUMMARY AND SCRIPTURE
Face your trials with joy, and temptations with courage but humility. For "We are sinners, but we do not know how great" (St. Francis de Sales). 

Therefore let any one who thinks that he stands take heed lest he fall. No temptation has overtaken you that is not common to man. God is faithful, and he will not let you be tempted beyond your strength, but with the temptation will also provide the way of escape, that you may be able to endure it. (1 Cor 10:12-13)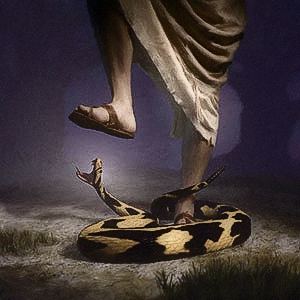 Mark and his family and ministry rely entirely
upon Divine Providence.
Thanks for your support and prayers!

To join Mark in this Lenten Retreat,
click on the banner below to subscribe.
Your email will not be shared with anyone.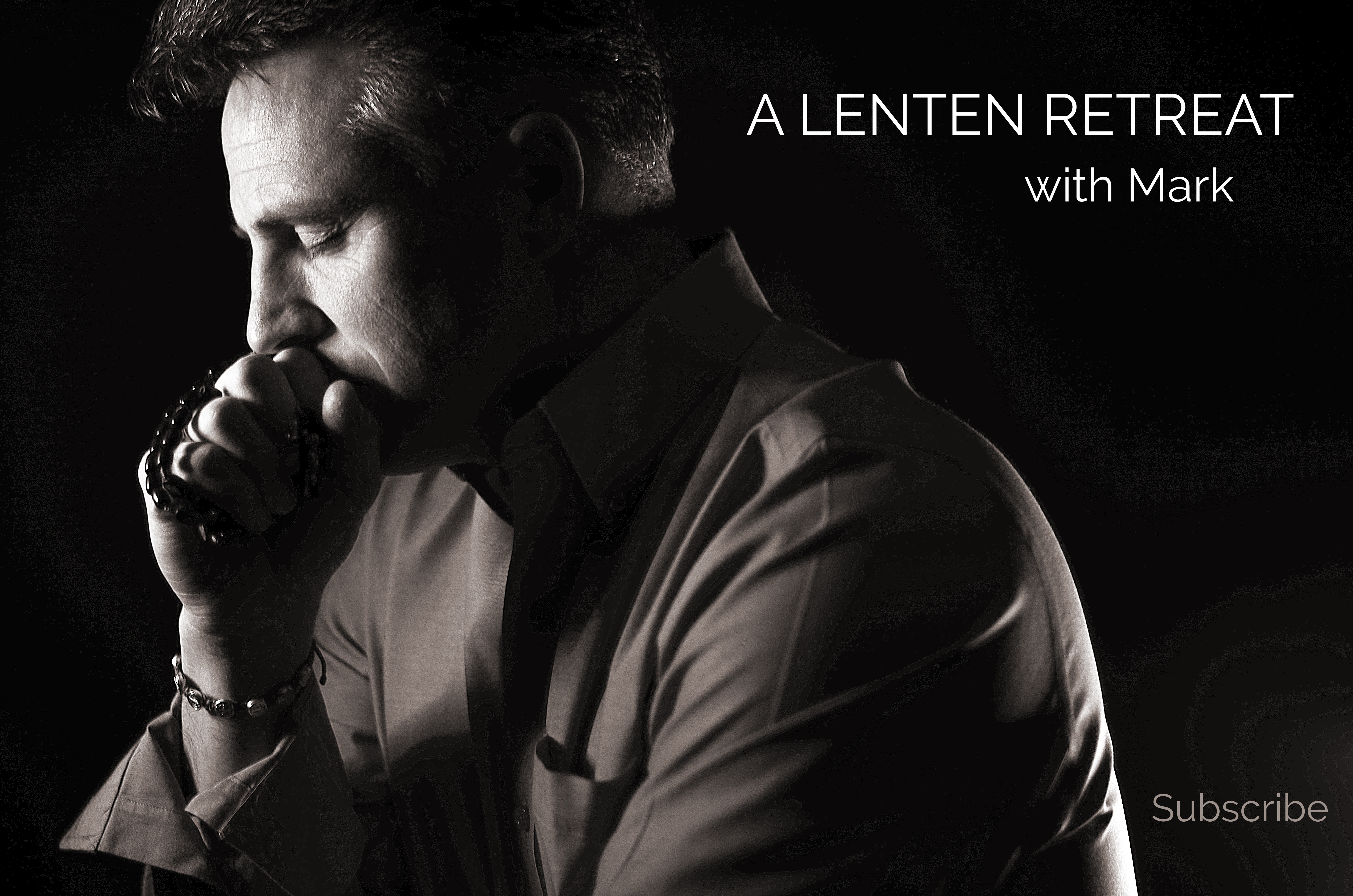 Listen to the podcast of today's reflection:
Podcast: Play in new window | Download
1 Thess 5:16[↩]
Matt 6:13; cf. Catechism of the Catholic Church (CCC), n. 2846[↩]
CCC, 1264[↩]