THE NOW WORD ON MASS READINGS
for May 15th, 2017
Monday of the Fifth Week of Easter
Opt. Memorial of St. Isidore
Liturgical texts here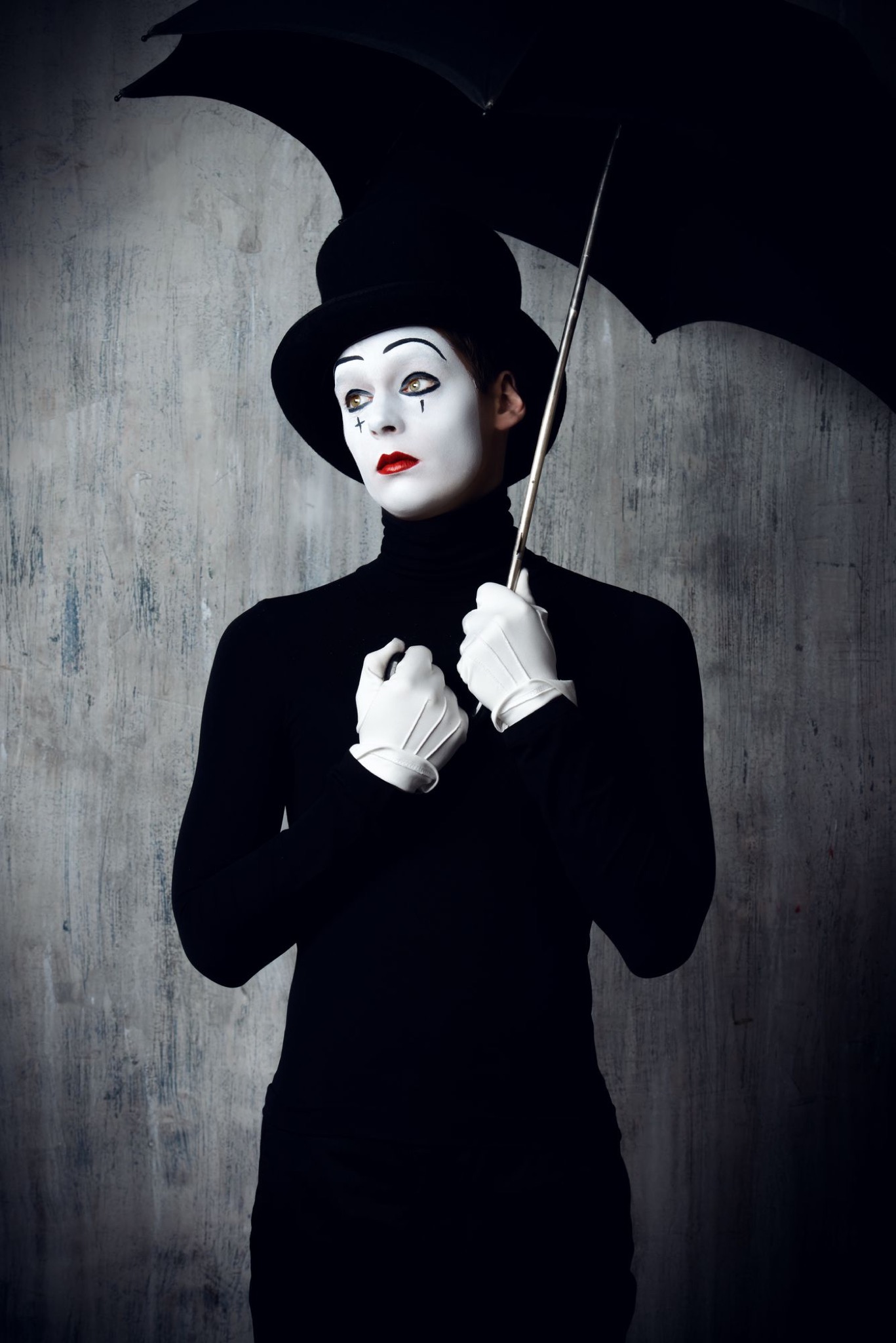 THERE was a moment while preaching at a conference recently that I felt a slight self-satisfaction in what I was doing "for the Lord." That night, I reflected on my words and impulses. I felt shame and horror that I might have, in even a subtle way, attempted to steal a single ray of God's glory—a worm trying to wear the King's Crown. I thought about St. Pio's sage advice as I repented of my ego:
Let us always be on the alert and not let this very formidable enemy [of self-satisfaction] penetrate our minds and hearts, because, once it enters, it ravages every virtue, mars every holiness, and corrupts everything that is good and beautiful. —from Padre Pio's Spiritual Direction for Every Day, edited by Gianluigi Pasquale, Servant Books; Feb. 25th
St. Paul seemed acutely aware of this danger as well, especially as he and Barnabas worked signs and wonders in Christ's name. So appalled were they when the Greeks started to worship them for their miracles, that the Apostles tore their garments.
Men, why are you doing this? We are of the same nature as you, human beings. We proclaim to you good news that you should turn from these idols to the living God… (Today's first reading)
But this is also the same Paul who said,
I will rather boast most gladly of my weaknesses, in order that the power of Christ may dwell with me. (2 Cor 12:8-98)
And "power is made perfect in weakness," Jesus told him. Here we come to an important distinction. Neither Jesus nor Paul are saying that God's power flows through the Apostle as though he were a mere conduit, an inert object that God "uses" and then leaves as is. Rather, Paul knew that he was not only cooperating with grace, but "gazing with unveiled face on the glory of the Lord," he was "being transformed into the same image from glory to glory".[1]cf. 2 Cor 3:18 That is, Paul was, is, and was going to be participating in God's own glory.
What is man that you are mindful of him, and a son of man that you care for him? Yet you have made him little less than a god, crowned him with glory and honor. (Psalm 8:5-6)
Because we are made in the image and likeness of God, even though we are weak and subject to fallen human nature, we have a dignity that surpasses all other creation. Moreover, when we are baptized, God declares us to be His very own "sons and daughters". [2]cf. 2 Cor 6:18
I no longer call you slaves… I have called you friends… (John 15:15)

For we are God's co-workers. (1 Cor 3:9)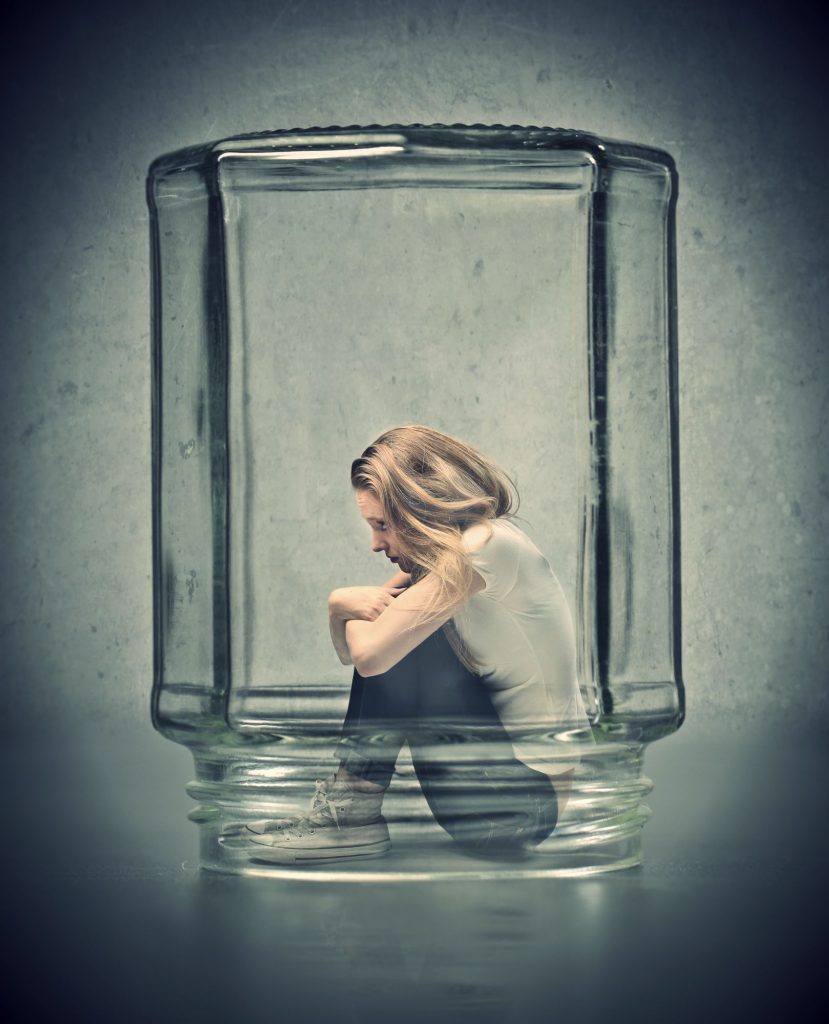 So just as harmful as pride is a false humility that likewise robs God of glory by diminishing or negating the reality of who one really is in Christ Jesus. When we call ourselves "miserable wretches, worms, dust, and nothing," we can be deceived into believing that we are so wonderfully modest and humble when, in reality, what we're doing is glorifying Satan who, out of hatred of God's children, wants us to hate ourselves. Worse than a poor self-image is a false one. It risks leaving the Christian impotent and truly sterile—like the servant who hides his talent in the ground out of self-deception or fear. Even the Blessed Mother, though the most humble of God's creatures, did not hide or obscure the truth of her dignity and His work through her.
My soul magnifies the Lord, and my spirit rejoices in God my Savior, for he has regarded the low estate of his handmaiden. For behold, henceforth all generations will call me blessed; for he who is mighty has done great things for me, and holy is his name. (Luke 1:46-49)
Well, here's the truth, dear Christian. Our Lady is really a protoype of what you and I are, and are to become.
Holy Mary… you became the image of the Church to come… —POPE BENEDICT XVI, Spe Salvi, n.50
In our baptism, we too have been "overshadowed by the Holy Spirit" and have "conceived" Christ.
Examine yourselves to see whether you are living in faith. Test yourselves. Do you not realize that Jesus Christ is in you? (2 Corinthians 13:5)
We too are now "full of grace" through the indwelling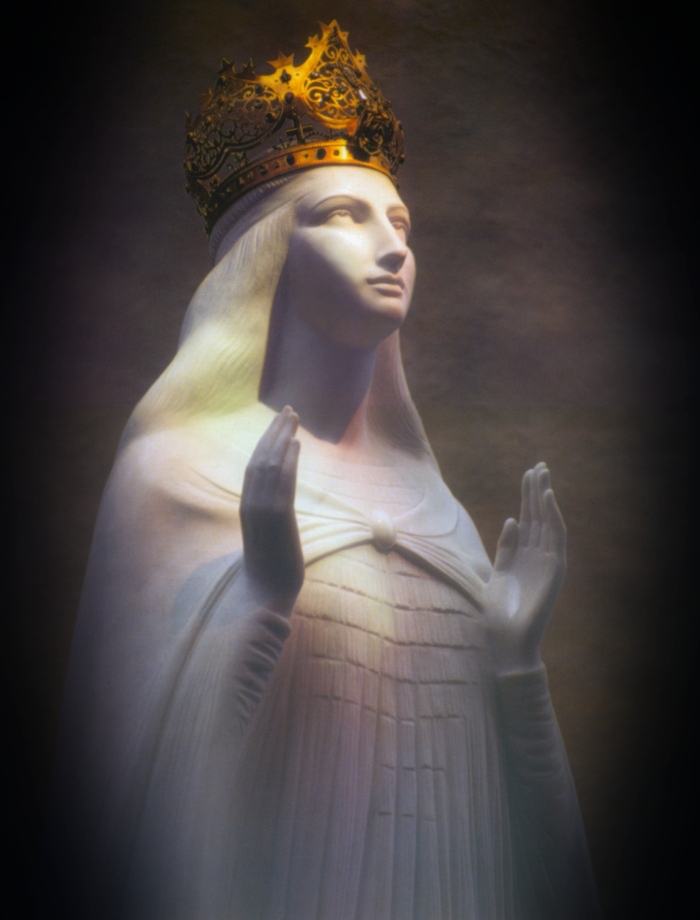 Holy Trinity.
Blessed be the God and Father of our Lord Jesus Christ, who has blessed us in Christ with every spiritual blessing in the heavens… in accord with the favor of his will, for the praise of the glory of his grace that he granted us in the beloved. (Eph 1:3-6)
We too become God's "co-workers" and participants in His divine life when we give our own "fiat."
Whoever loves me will keep my word, and my Father will love him, and we will come to him and make our dwelling with him. (Today's Gospel)
And we too shall be called blessed for all generations, for God "has done great things" for us.
His divine power has bestowed on us everything that makes for life and devotion, through the knowledge of him who called us by his own glory and power. Through these, he has bestowed on us the precious and very great promises, so that through them you may come to share in the divine nature. (2 Pet 1:3-4)
Jesus was right when He said, "without me, you can do nothing."[3]John 15:5 I've proven that word to be true over and over again. But He also said, "whoever believes in me will do the works that I do, and will do greater ones than these…" [4]John 14:12 So let us avoid the pitfalls of pride that would believe any virtues we have, or good that we do, are apart from His grace. But we must also resist throwing a bushel basket, woven with false humility, over the work of grace within us that reveals us to be true participants in the divine nature, and thus vessels of truth, beauty, and goodness.
Jesus did not only say, "I am the light of the world,"[5]John 8:12 but "you are the light of the world."[6]Matt 5:14 God is truly glorified when in truth we proclaim: "My soul magnifies the Lord, and my spirit rejoices in God my Saviour."
So should it be with you. When you have done all you have been commanded, say, 'We are unprofitable servants; we have done what we were obliged to do.' (Luke 17:10)

Not to us, O Lord, but to your name give the glory. (Today's Psalm response)
RELATED READING

THROUGH SORROW WITH CHRIST
MAY 17TH, 2017

A special evening of ministry with Mark
for those who have lost spouses.
7pm followed by supper.
St. Peter's Catholic Church
Unity, SK, Canada
201-5th Ave. West
Contact Yvonne at 306.228.7435
| | | |
| --- | --- | --- |
| 1. | ↑ | cf. 2 Cor 3:18 |
| 2. | ↑ | cf. 2 Cor 6:18 |
| 3. | ↑ | John 15:5 |
| 4. | ↑ | John 14:12 |
| 5. | ↑ | John 8:12 |
| 6. | ↑ | Matt 5:14 |