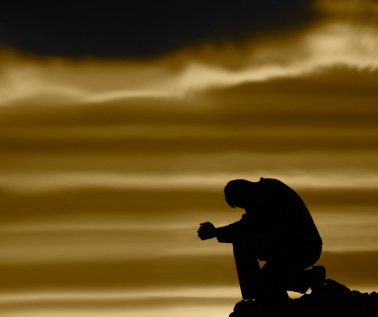 I have often written over the past few years of the necessity to stay awake, to persevere in these days of change. I believe there is a temptation, however, to read the prophetic warnings and words that God is speaking through various souls these days… and then dismiss or forget them because they have not yet been fulfilled after a few or even several years. Hence, the image I see in my heart is of a Church fallen asleep… "will the son of man find faith on earth when he returns?"
The root of this complacency is often a misunderstanding of how God works through His prophets. It takes time not only for such messages to be disseminated, but for hearts to be converted. God, in His infinite Mercy, gives us that time. I believe the prophetic word is often urgent so as to move our hearts to conversion, though the fulfillment of such words may be—in human perception—some time off. But when they do come to fulfillment (at least those messages which cannot be mitigated), how many souls will wish they had another ten years! For many events will come "like a thief in the night."
PERSEVERE
And so, we must persevere and not become discouraged or complacent. This does not mean that we should live on the edge of our seats, disconnected from reality, the duty of the moment, and even the joy of living. Especially the joy of living (for who wants to live with someone who is morose and gloomy… let alone the witness we are giving of a life in Christ?)
Jesus taught in the parable of Luke 18:1 that we must learn to pray and persevere. The risk is that many souls will lose their faith without this perseverance. We are all so weak and easily swayed by temptation. We need God; we need a Savior; we need Jesus Christ in order to be set free from sin and become who we truly are: children of the Most High, made in His image.
DIVINE GIFT
In the Diary of St. Faustina, Jesus reveals that His Divine Mercy is not a grace reserved only for sinners in this "time of mercy":
Both the sinner and the righteous person have need of My mercy. Conversion, as well as perseverance, is a grace of My mercy. —Diary, Divine Mercy in My Soul, n. 1577 (underline is mine)
How often have we perceived that Divine Mercy is all about the conversion of sinners—of God reaching out to the miserable and forlorn sinner, but not about grace for those who already believe and are striving for holiness! That entry in the Diary is an enormous revelation in the broader context of the Divine Mercy message:
Speak to the world about My mercy; let all mankind recognize My unfathomable mercy. It is a sign for the end times; after it will come the day of justice. While there is still time, let them have recourse to the fount of My mercy; let them profit from the Blood and Water which gushed forth for them. —Ibid. n. 848
When this is read with entry 1577, a new understanding is given. The message of Divine Mercy is a message for the end times, not only to gather souls back to the Father, but to strengthen the Church so she may persevere in the persecution and tribulations which will precede her glorification in the Era of Peace and ultimately Heaven. Where are these graces to be found? At the "fount of… Mercy." That is, the Sacred Heart of Jesus. Foremost, this is the Holy Eucharist—the heart of Jesus, literally, His flesh given for the life of the world. But His heart and the graces of Divine Mercy are also poured out in the Sacrament of Confession… and from there, through the Chaplet of Divine Mercy, the Feast of Mercy (the Sunday after Easter), the 3 p.m. hour of Divine Mercy, and other countless ways in which God generously bestows graces upon those who ask for them.
And so, in weakness, we come to the throne of Mercy. Frequent Communion and regular Confession are an antidote to spiritual slumber (for those who are able to partake frequently; spiritual communions and daily examinations of conscience will be avenues of grace for those who are unable to receive the Sacraments regularly). We come to Him without fear, saying, "O Lord, I am so prone to falling asleep, to slipping back into sin, my old patterns and behaviors. I am sometimes dazzled by the world's delights and drawn by its temptations. I am easily moved by self-love but so stubbornly slow to love others. O Jesus, have mercy on me!"
The remedy, He freely offers:
The graces of My mercy are drawn by means of one vessel only, and that is—trust. The more a soul trusts, the more it will receive. —Ibid. n. 1578

Be watchful that you lose no opportunity that My providence offers you for sanctification. If you do not succeed in taking advantage of an opportunity, do not lose your peace, but humble yourself profoundly before Me and, with great trust, immerse yourself completely in My mercy. In this way, you gain more than you have lost, because more favor is granted to a humble soul than the soul itself asks for… —Ibid. n. 1361
For we do not have a high priest who is unable to sympathize with our weaknesses, but one who has similarly been tested in every way, yet without sin. So let us confidently approach the throne of grace to receive mercy and to find grace for timely help. (Heb 4:15-16)
FURTHER READING: