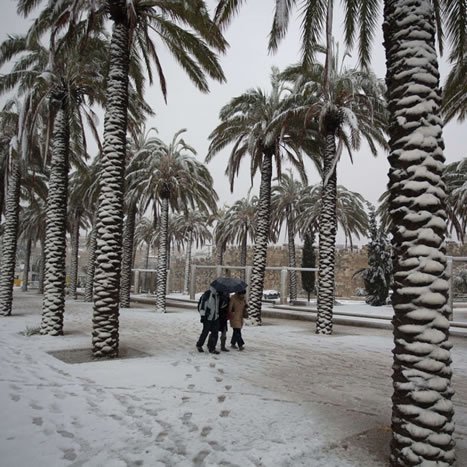 First snow in Cairo, Egypt in 100 years, AFP-Getty Images
SNOW in Cairo? Ice in Israel? Sleet in Syria?
For several years now, the world has watched as natural earth events ravage various regions from place to place. But is there a link to what is also happening in society en masse: the ravaging of the natural and moral law?