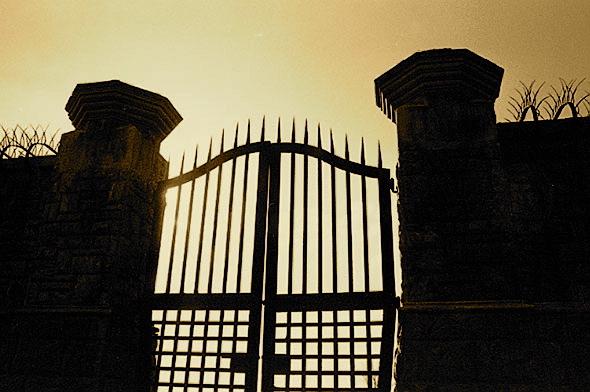 NO SIN, not even mortal sin, can separate us from the love of God. But mortal sin does separate us from God's "sanctifying grace"—that gift of salvation pouring forth from the side of Jesus. This grace is necessary to gain entrance into eternal life, and it comes by repentance from sin.
Sin never keeps He who is Love away; in fact, it is our sinfulness which draws Love to us in the form of Mercy.
So if you have committed a grave transgression, do not think that God has stopped loving you! In fact, you are the very one to whom He is running with urgency and great love! But Jesus will stop running once He reaches the gates. What gates? The gates of your will. You must want Christ to enter your heart. He forces His gifts on no one.
For God so loved the world that he gave his only Son, that whoever believes in him should not perish but have eternal life. (John 3:16)
Then run… run through the gates of your own will and into the arms of Jesus! Are you wounded, in darkness, trapped, addicted, or in love with the pleasure of sin? Then lay yourself at His feet, and in all honesty, tell Him the simple truth:
"Jesus I want to follow you… but I am so weak, so in love with my sin. Set me free!"
That is the beginning. For the first truth which sets us free, is the truth about ourselves.