THE NOW WORD ON MASS READINGS
for Friday, November 18th, 2016
Memorial of St. Rose Philippine Duchesne
Liturgical texts here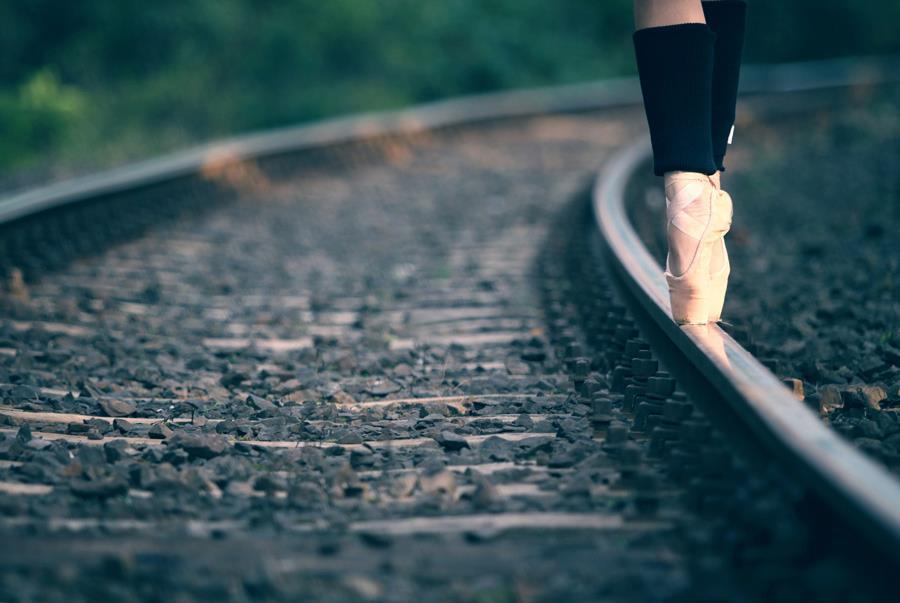 I want to tell you a secret. But it's really not a secret at all because it's in the wide open. And it is this: the source and wellspring of your happiness is the will of God. Would you agree that, if God's Kingdom reigned in your home and your heart, you would be happy, that there would be peace and harmony? The coming of God's Kingdom, dear reader, is synonymous with the welcoming of His will. In truth, we pray for it every day:
Thy Kingdom come, thy will be done, on earth as it is in Heaven…
Pope Benedict once said:
…every day in the prayer of the Our Father we ask the Lord: "Thy will be done, on earth as it is in heaven" (Matt 6:10)…. we recognize that "heaven" is where the will of God is done, and that "earth" becomes "heaven"—i.e., the place of the presence of love, of goodness, of truth and of divine beauty—only if on earth the will of God is done. —POPE BENEDICT XVI, General Audience, February 1st, 2012, Vatican City
King David (long before Jesus said, "My food is to do the will of the one who sent me and to finish his work" [1]John 4:34) was given a profound taste of the source of this divine food. The source of his joy wasn't in riches or status, but simply, to do the will of God without compromise in every little thing.
In the way of your decrees I rejoice, as much as in all riches. Yes, your decrees are my delight; they are my counselors. How sweet to my palate are your promises, sweeter than honey to my mouth! Your decrees are my inheritance forever; the joy of my heart they are. I gasp with open mouth in my yearning for your commands. (Today's Psalm)
If you suspect that David experienced ecstasy in the will of God, then you are right. For to enter into the Divine Will is more than simply accomplishing an act. It is to enter into the very life, creativity, blessing, grace, and love of the Holy Trinity. You have to trust this—it's called faith! To live in God's will means not only "keeping the commandments," but every second of your day striving to live "in the Divine Will", in part, by simply doing the "duty of the moment" according to your station in life. If the Earth were to leave its orbit for a mere day, or tilt away from the Sun a few degrees for a week or two, it would throw the planet into chaos. So too, when we depart from God's will, even a little, it throws our inner peace off and relationships out of kilter.
I can't repeat these words enough:
Jesus is demanding, because He wishes our genuine happiness. —POPE JOHN PAUL II, World Youth Day Message for 2005, Vatican City, Aug. 27th, 2004, Zenit.org
But this demand of Christ to follow His will is not about pleasing some distant angry God who sends thunderbolts when we misstep… rather, it is the Lord saying,
I know you! I made you! I know what I made you for! And it is this: to love Me with your whole being, so that I may give you all of Me. 

If you love me, you will keep my commandments. (John 14:15)
So often, we spend our day compromising—most especially in the little things. But when we get to nightfall, we are restless, unsatisfied, unpeaceful. This is the Holy Spirit nudging us, saying, "My will be done, not yours…" When we finally surrender to God's will, we will discover two things. First, that His will is sweet, because it gives light to the heart and soul, and freedom and peace to one's conscience. But we will also discover that His will can also be painful because it demands a denial of our own will, our own plans and control. This is pictured in today's first reading:
I took the small scroll from the angel's hand and swallowed it. In my mouth it was like sweet honey, but when I had eaten it, my stomach turned sour. Then someone said to me, "You must prophesy again about many peoples, nations, tongues, and kings."
When we live in the will of God, we become His witnesses, we become signs of contradiction in a rebellious world. This is the core of what it means to be a prophet: to be a sign that points beyond the temporal, toward the eternal, toward the longing of our hearts, which is God Himself.
A heart that constantly celebrates the will of God and the life it gives is like a choir singing. It becomes a clarion call to all who are seeking and not finding, to all who have long ago ceased to sing and who have abandoned any kind of dance. —Catherine de Hueck Doherty, from The Gospel Without Compromise
King David danced in the will of God. Mary swayed in the Divine Will. St. John soared to the heartbeats of Christ. And Jesus locked every step of his life to the footsteps of the Father.
It is the Great Dance, and you beloved soul, are invited.
RELATED READING
We would be most grateful if you could contribute 
to part of our "dance"—this writing apostolate. 

To journey with Mark in the The Now Word,
click on the banner below to subscribe.
Your email will not be shared with anyone.