The secret of happiness is docility to God and generosity to the needy…
—POPE BENEDICT XVI, Nov 2nd, 2005, Zenit

If we have no peace, it is because we have forgotten that we belong to each other…
—Saint Teresa of Calcutta
WE speak so much of how heavy our crosses are. But did you know that crosses can be light? Do you know what makes them lighter? It is love. The kind of love that Jesus spoke about:
Love one another. As I have loved you, so you also should love one another. (John 13:34)
At first, such love can be painful. Because to lay down one's life for another often means letting them put a crown of thorns on your head, nails in your hands and feet, and stripes upon your back. This is how it feels when love demands that we be the one who is patient, kind, and gentle; when we be the one who must forgive again and again; when we set aside our plans for another's; when we must bear the dysfunction and selfishness of those around us.
LIGHTENING THE CROSS
But something imperceptible to the eye happens when we do, when we love one another as Christ has loved us: the cross becomes lighter. It's not that the sacrifice is less; it's that I begin to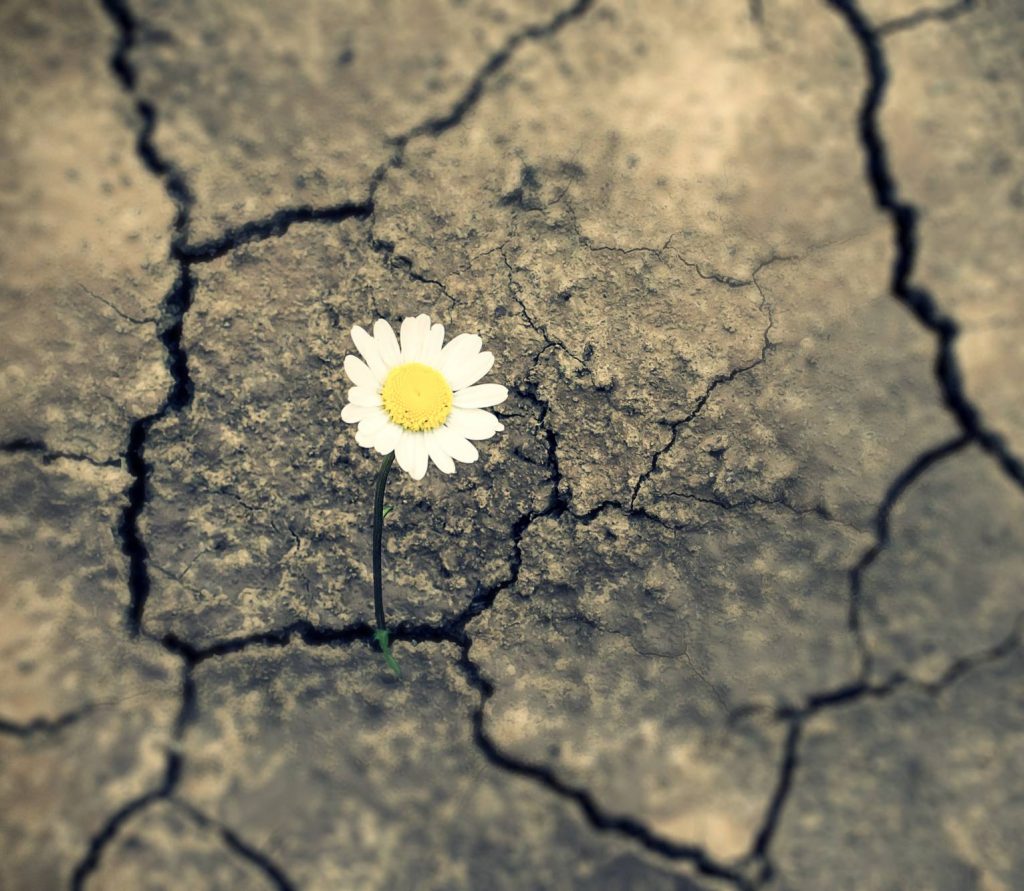 lose the "weight" of myself; the weight of my ego, my own selfishness, my own will. And this produces interiorly the supernatural fruits of joy and peace that, like helium, bring a lightness to the heart even as the flesh suffers. 
Amen, amen, I say to you, unless a grain of wheat falls to the ground and dies, it remains just a grain of wheat; but if it dies, it produces much fruit. (John 12:24)
On the other hand, when we are not patient or kind, when we insist on our own way and are arrogant or rude, irritable or resentful, this does not produce the "freedom" and "space" we think it will; rather, we have expanded the ego a bit more with the lead of self-love… and our cross becomes heavier; we become unhappier, and life somehow seems less enjoyable, even if we have collected around us everything we think will make us happy. 
Now, unless you and I live these words, the encounter of this will completely elude us. Which is why atheists do not understand Christianity; they cannot get beyond the intellect to experience the supernatural fruits of life in the Spirit that come through faith.
Because he is found by those who do not test him, and manifests himself to those who do not disbelieve him. (Wisdom of Solomon 1:2)
There are two things at stake here: your personal happiness, and the salvation of the world. Because it is through your love, through this dying to yourself, that people will come to believe in Jesus Christ. 
This is how all will know that you are my disciples, if you have love for one another. (John 13:35)
Now, some of you might be wondering why The Now Word is focused lately on evangelization, love, and so forth while the world seems to be burning. True, many others are focused on the latest papal flaw, the encroaching darkness, the approaching persecution, the sexual scandals in the clergy, etc. The reason I am focusing on the former is that the answer to all of this is not endlessly fretting about these crises as if this somehow changes a single thing. Rather, it is so that you and I will enter into the war zone as another Christ to bring mercy, light, and hope to this broken world—and begin to change what we can.
Jesus and Our Lady are looking to us right now… 
LOVE AND FAITH
…which is why I began this year writing On Faith. Unless we walk in total docility to God, trusting completely in both His power and providence, we will be victims of fear—and the Gospel will remain hidden beneath a bushel basket.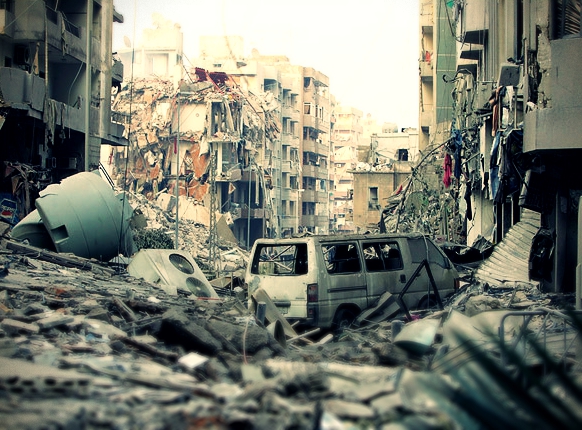 In 1982 during the war between Lebanon and Israel, a hundred spastic and mentally retarded Muslim children had been abandoned to themselves by the staff of an orphanage located in the western part of Beirut without food, care, or hygiene.[1]Asia News, September 2, 2016 Hearing this, Mother Teresa of Calcutta demanded to be taken there. As a video transcript goes:
PRIEST: "That's a good idea, but you must understand the circumstances Mother… Two weeks ago, a priest was killed. It's chaos out there. The risk is too great."

MOTHER TERESA: "But Father, it is not an idea. I believe it is our duty. We must go and take the children one by one. Risking our lives is in the order of things. All for Jesus. All for Jesus. You see, I've always seen things in this light. A long time ago, when I picked up the first person (from a street in Calcutta), if I had not done it that first time, I would not have picked up 42,000 after that. One at a time, I think…" (Asia News, September 2, 2016)
One soul, one cross, one day at a time. If you start to think about how difficult it is going to be to love your spouse over the next year, to be patient with your co-workers week after week, to bear your children's rebelliousness when they're still living at home, or to be faithful in the coming and present persecution, etc., you will indeed feel overwhelmed. No, even Jesus said to take one day at a time:
Do not worry about tomorrow; tomorrow will take care of itself. Sufficient for a day is its own evil. (Matthew 6:34)
But He said to do this while seeking first the Kingdom of God and His righteousness. That's how we are liberated from anxiety and fear. That's how the Cross is lightened. 
Mother Teresa insisted that she enter the war zone to rescue the children, even though bombs were flying:
SECOND MAN: "It is absolutely impossible to cross (east to west) at the moment; we must obtain a cease-fire! "

MOTHER TERESA: "Ah, but I asked Our Lady in prayer. I asked for a cease-fire for tomorrow eve of her feast day," (eve of August 15th, feast of the Assumption).
The next day, total silence enveloped Beirut. With a bus and jeep following a convoy, Mother Teresa raced to the orphanage. According to a Red Cross official, "the nursing staff had abandoned them. The hospice itself had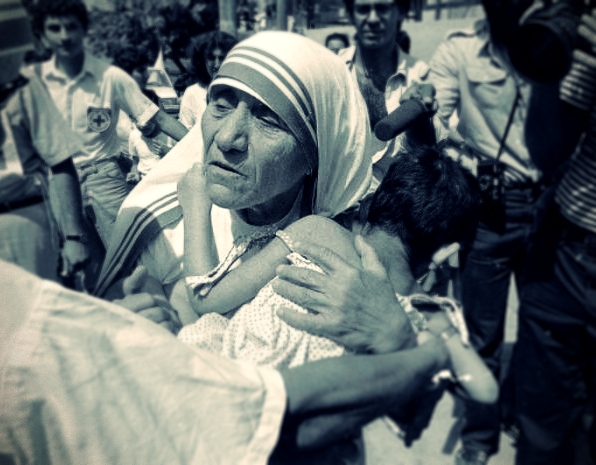 been hit by shells, and there were deaths. The children were left without care, without food. Until the arrival of Mother Teresa, no one had really thought of taking charge." Amal Makarem witnessed the two-stage evacuation.
Everything was magical, miraculous with Mother Teresa. She was a true force of nature. It was enough that she crossed from east to west at night. By contrast, I cannot describe the children she rescued. They were mentally disabled, but what is terrible is that we also found normal children in the group who, through mimicry, behaved like feeble-minded children. Mother Teresa took them in her arms, and suddenly, they flourished, becoming somebody else, like when one gives a little water to a wilted flower. She held them in her arms and the children bloomed in a split second. —Asia News, September 2, 2016
Today, our generation is like these children: our innocence has been torn from us by the corruption, scandals, and immorality of those who should be our examples and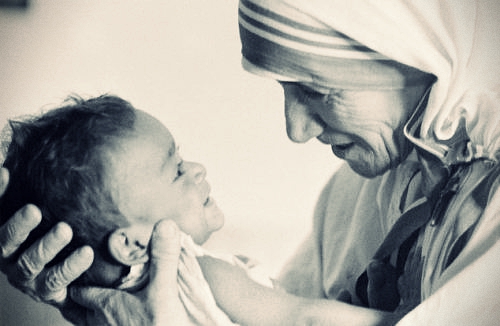 leaders; our childlike hearts have been poisoned by the violence, pornography, and materialism that has dehumanized and robbed many of their dignity; the young have been carpet-bombed by false ideologies and an anti-gospel that distorts sexuality and reality in the name of "tolerance" and "freedom." It is into the midst of this veritable war zone that we are called to enter in faith and love, to not only gather lost souls into our arms, but to revive our own hearts through the paradox of the Cross: the more we carry it, the greater our joy.
For the sake of the joy that lay before him he endured the cross… (Heb 12:2)
…for…
Love bears all things, believes all things, hopes all things, endures all things. Love never fails. (1 Cor 13:7, 8)
One day at a time. One cross at a time. One soul at a time.
For human beings this is impossible, but for God all things are possible. (Matt 19:26)
Next writing, I want to speak about how God makes this possible for you and I…
RELATED READING
Your financial support and prayers are why
you are reading this today.
 Bless you and thank you. 

To journey with Mark in The Now Word,
click on the banner below to subscribe.
Your email will not be shared with anyone.