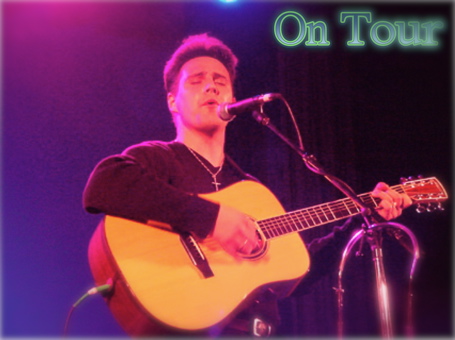 WE are two days into our concert tour, and continue to be plagued with setbacks.  Malfunctioning bus equipment, flat tires, overflowing toilets, and tonight, we were turned away from the U.S. Border because we had CD's with us (imagine that). Yes, didn't Jesus say something about a cross we're to pick up and carry?
THE STRIPPING 
It reminds me of a move we made several years ago from the city to a small town. Trying to save money, we borrowed my father-in-law's grain truck to haul the furniture. We had this one plant which was too tall to fit in the car, so I tied it down in the back of the truck.
When we arrived at our new destination, we found the plant so whipped by the wind that every leaf was gone. Just a skinny stump left. "I killed it," I said to my wife. "Set it in the corner," she said. Why, I had no idea. It was buck ugly. 
A few weeks later, my wife told me to go and take a look at the plant. I couldn't believe what I saw… beautiful new leaves sprouting. In another month, the plant was more glorious than before it was moved.
The lesson in this was clear. God permits our souls to be whipped by the winds of trials—not to discourage or ruin us—but to get rid of old, unhealthy attachments, habits, and ruinous ways of thinking. Through trials and temptations, we learn our fragility and poverty (a buck ugly reality), and come to recognize that salvation and transformation can only occur through the grace of God.
And God, by His example, has shown us that because of the existence of sin, the only path to Resurrection is through the Cross. 
Yes, as we try again tomorrow to cross the border, I will be thinking of that plant.