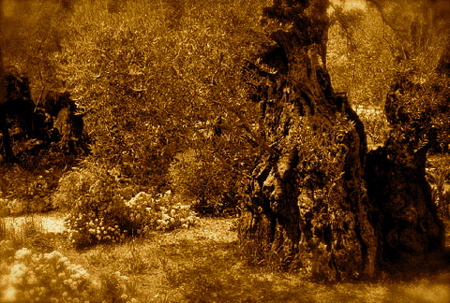 The Garden of Gethsemane, Jerusalem
FEAST OF THE BIRTH OF MARY
AS I wrote in The Time of Transition, I sensed a quickening in that God is going to speak very plain and direct to us through His prophets as His plans reach fulfillment. This is the time to listen carefully—that is, to pray, pray, pray! Then you will have the grace to understand what God is saying to you in these times. Only in prayer will you be given the grace to hear and comprehend, to see and to perceive.
In the Garden of Gethsemane, Jesus went off to pray—not just once—but three times. And each time He did, the apostles fell asleep. Can you feel your soul tempted to slumber? Do you find yourself saying, "All this cannot be. It is so surreal… No, things will likely go on as they always have…" Or do you find yourself listening to these words, and being stirred in your heart… then soon forgetting them, as the worries, cares and excessive pleasures of this life drag your soul off into the dark sleep of sin? Yes, Satan knows his time is short and works tirelessly to deceive the children of God.
I have sensed this past week a certain heavy sadness in our Lord… that too few people, including Christians, have failed to perceive the signs around them and what is coming. It is that same grief we heard in the Garden when Jesus returned to His slumbering apostles the third time:
Are you still sleeping and taking your rest? It is enough. The hour has come. (Mark 14:41)
He repeats those very words to us this night from within His Sacred Heart, wounded by the world's refusal to accept Him once again:
Watch and pray one hour with me. For I will come like a thief in the night.
Stay sober and alert, dear brothers and sisters… for this is the third watch!