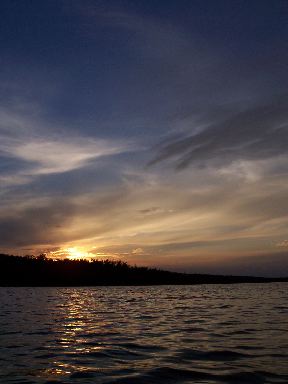 Fork Lake, Alberta, Canada

(Reprinted here from August 1oth, 2006…) I felt on my heart today that we must not forget to return to the foundations time and again… especially in these days of urgency. I believe we should waste no time in availing ourselves of this Sacrament, which bestows great graces to overcome our faults, restores the gift of eternal life to the mortal sinner, and snaps the chains which the evil one binds us with. 

NEXT to the Eucharist, weekly Confession has provided the most powerful experience of God's love and presence in my life.
Confession is to the soul, what a sunset is to the senses…
Confession, which is the purification of the soul, should be made no later than every eight days; I cannot bear to keep souls away from confession for more than eight days. —St. Pio of Pietrelcina

It would be an illusion to seek after holiness, according to the vocation one has received from God, without partaking frequently of this sacrament of conversion and reconciliation. —Pope John Paul the Great; Vatican, Mar. 29 (CWNews.com)
SEE ALSO: 

Click here to Unsubscribe or Subscribe to this Journal.