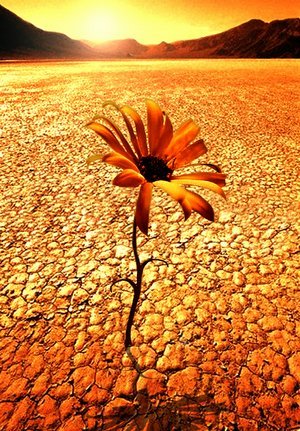 I want to take the word which I heard Our Lady speak in Hope is Dawning, a message of tremendous hope, and develop its powerful contents over the course of the next writings.
Mary said,
Jesus is coming, coming as Light, to awaken souls steeped in darkness.
Jesus is returning, but this is not His Final Coming in Glory. He is coming to us as Light.
I am the light of the world. (John 8:12)
Light dispels darkness. Light reveals truth. Light heals… (yes, we've known for some time now that the rays of the sun are healing!) Light is coming, and no one is pronouncing this hope more clearly than Pope Benedict XVI.
LISTEN TO THE HOLY FATHER
If you never read my writings again, or that of any mystic, seer, or visionary, but stay focused on the voice of the Holy Father, you will be protected; you will not be led astray from the mind of Christ. Didn't Jesus say as much?
Whoever listens to you, listens to me. (Luke 10:16)
And again, to Peter specifically:
Simon, son of John… Feed my sheep. (John 21:17)
And so eat what the Holy Father is feeding us today. Read his writings and homilies! He is truly a prophet, the chief prophet of the Church whom Christ gave His authority to lead us.
You are Peter, and on this rock I will build my church, and the powers of death shall not prevail against it. I will give you the keys of the kingdom of heaven, and whatever you bind on earth shall be bound in heaven, and whatever you loose on earth shall be loosed in heaven. (Matt 16:18-19)
But in case one thinks the Holy Father is somehow a sovereign unto himself, listen to what Jesus says to Peter after asking him to feed the Church:
Follow me. (Jn 21:19)
If you follow Peter, you are following Christ.
HOPE: THE HEAT OF LOVE
In his recent encyclical, Spe Salvi, which means "Saved by Hope", the Holy Father refers to the transforming meeting with Christ as Judge—and what I believe will happen to many when Jesus comes to illumine the consciences of every soul on earth in what has been called a "judgment in miniature":
The encounter with him is the decisive act of judgment. Before his gaze all falsehood melts away. This encounter with him, as it burns us, transforms and frees us, allowing us to become truly ourselves. All that we build during our lives can prove to be mere straw, pure bluster, and it collapses. Yet in the pain of this encounter, when the impurity and sickness of our lives become evident to us, there lies salvation. His gaze, the touch of his heart heals us through an undeniably painful transformation "as through fire". But it is a blessed pain, in which the holy power of his love sears through us like a flame, enabling us to become totally ourselves and thus totally of God… At the moment of judgment we experience and we absorb the overwhelming power of his love over all the evil in the world and in ourselves. The pain of love becomes our salvation and our joy. —POPE BENEDICT XVI, Spe Salvi, n. 47

It is said that the hottest flame is invisible. Jesus is coming invisibly into our souls that we may encounter the searing power of His love. Paul speaks of such an encounter which will take place during the "Day" or Day of the Lord.
The work of each will come to light, for the Day will disclose it. It will be revealed with fire, and the fire itself will test the quality of each one's work. (1 Cor 3:13)
A MERCIFUL WARNING
This coming illumination is only a warning, a precursor of the Day, just as the Morning Star is a precursor of the Dawn. Jesus said through St. Faustina:
Before the Day of Justice, I am sending the Day of Mercy. (Diary of St. Faustina, n. 1588)_
This Day of Mercy is a tremendous opportunity for humanity to return to God. He is not waiting to crush us, but to embrace us. He is love. God is love! It is only those who refuse this grace who will encounter what Jesus describes to St. Faustina as the "awful Day of Justice."
He who refuses to pass through the door of My mercy must pass through the door of My justice. —n. 1146
Just as the father in the parable of the prodigal son waited for the opportunity to receive Him back, so too is the Father ready to embrace mankind.
As dark as these times may seem, can you not hear the love song of Hope growing louder in your heart?
FURTHER READING: