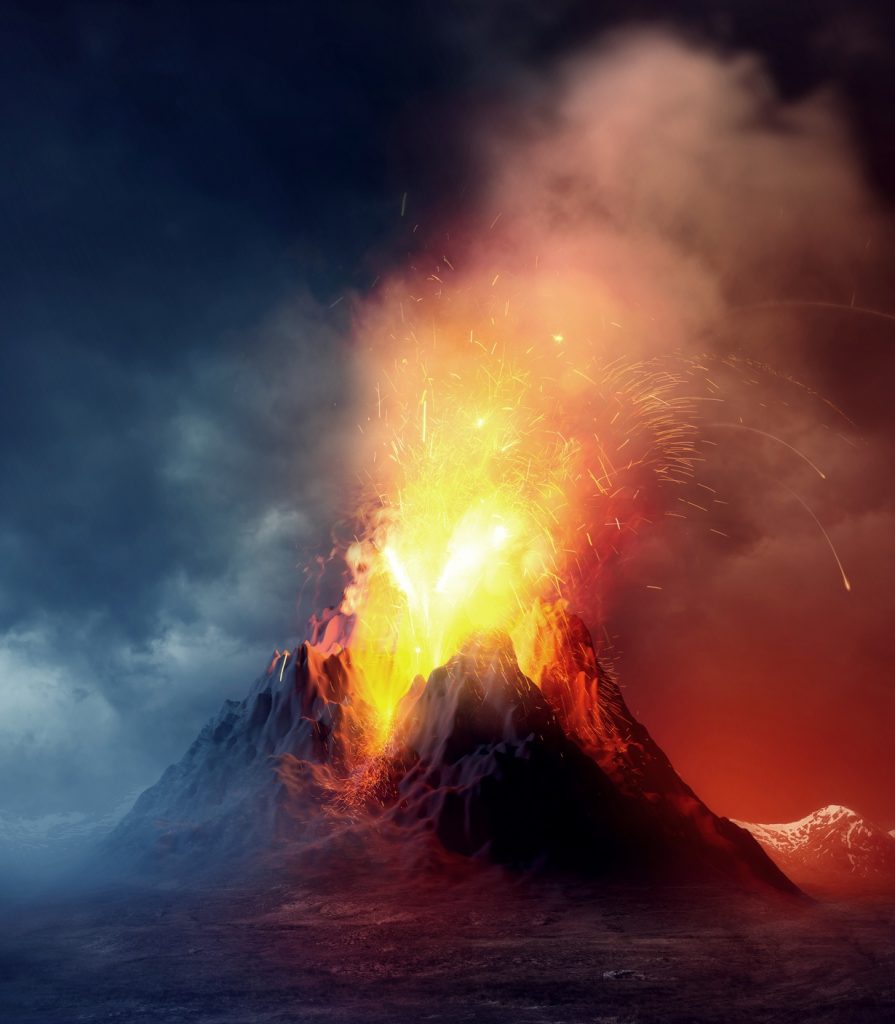 I HAVE resisted writing this article for months now. So many of you are going through such intense trials that what is needed most is encouragement and consolation, hope and assurance. I promise you, this article contains that—though perhaps not in the way you will expect. Whatever you and I are going through now is a preparation for what is coming: the birth of an era of peace on the other side of the hard labour pains the earth is beginning to undergo…
It is not my place to edit God. What follows are the words being given to us at this time from Heaven. Our role, rather, is to discern them with the Church:
Do not quench the Spirit. Do not despise prophetic utterances. Test everything; retain what is good. (1 Thess 5:19-21)
WHEN SIN CALLS FOR JUSTICE
What pushed me over the edge today was an article I reread from the CBC, Canada's taxpayer-funded television network. It's called  "7 Tips for Having a Happy Pride with Your Kids" who attend gay "Pride" parades. The article stated:
Your kids will probably see boobs and penises. There will bodies of all shapes, sizes and in all states of undress. For parents like Ian Duncan, dad to 3-year-old Carson, this is all part of the appeal. "We're not body shamers," he says. "It all feeds into my son's emotional intelligence and sexual development. And it's never too early to think about that." Consider the experience as a great opportunity for some interesting discussion. —June 30th, 2016, cbc.ca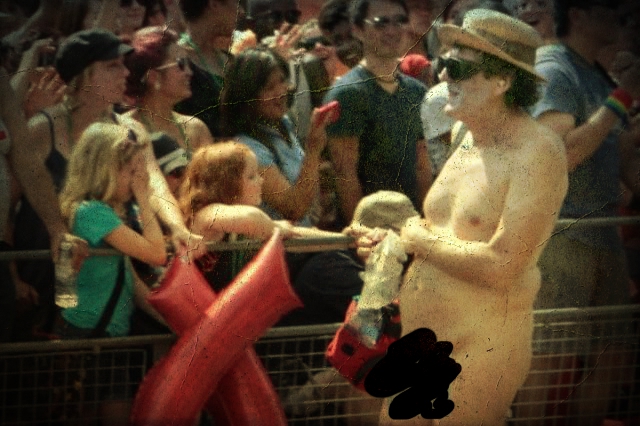 Since I first published that quote here, the CBC has edited out the first sentence (see original CBC post here). It doesn't matter. To take children to a parade to see naked adults is child abuse. For an adult to expose himself to a child is, so we thought, a criminal offence. But once again, the month of June marked Pride parades all over the world in which innocent children were exposed in many places to sexual perversity. One reader noted on Facebook a sad and true reality, one that we are painfully experiencing in the Church:
I have heard many people express sadness about the first time they were exposed to too much information about something sexual as a child (including me.) It became the unfortunate end to the era of innocence and carefree childhood. Something burdensome happens to a child's mind and a dark cloud of worry enters when one can remember. Even if there is no physical abuse that accompanies that moment of increased knowledge, we wish we could go back for a longer period of time. What is happening now is wrong and abusive, not enlightening nor good at all! We are adding pressure and emotional struggles on children that they are not equipped to handle. The Bible has a definition for this and it is called being spiritually blind and deceived. —Diane Kay Brossette
And we wonder why this generation, exposed to every kind of depravity and violence in social media, music, and visual "entertainment" are now turning en masse to drugs to manage their anxiety and depression whilst recording the highest rates of suicide ever? [1]"US suicide rate soars to 30-year high in growing epidemic across America", cf. theguardian.com; huffingtonpost.com; it's a "global epidemic" forbes.com It's noteworthy how Jesus reserves His greatest warning for sins against the innocent: 
Things that cause sin will inevitably occur, but woe to the person through whom they occur. It would be better for him if a millstone were put around his neck and he be thrown into the sea than for him to cause one of these little ones to sin. (Luke 17:1-2)
The next time we hear of a millstone in the Scriptures is in a vision of St. John's of a chastisement upon "Babylon." 
A mighty angel picked up a stone like a huge millstone and threw it into the sea and said: "With such force will Babylon the great city be thrown down, and will never be found again." (Rev 18:21)

The Book of Revelation includes among the great sins of Babylon – the symbol of the world's great irreligious cities – the fact that it trades with bodies and souls and treats them as commodities (cf. Rev 18:13). In this context, the problem of drugs also rears its head, and with increasing force extends its octopus tentacles around the entire world – an eloquent expression of the tyranny of mammon which perverts mankind. No pleasure is ever enough, and the excess of deceiving intoxication becomes a violence that tears whole regions apart – and all this in the name of a fatal misunderstanding of freedom which actually undermines man's freedom and ultimately destroys it. —POPE BENEDICT XVI, On the occasion of Christmas Greetings, December 20th, 2010; vatican.va
When one reads St. John's description of Babylon, it is hard to imagine it suiting any generation more than ours, not only as licentiousness and pornography continue to explode all over the world, but as the demand for exorcists increases exponentially:[2]cf. mysteriousuniverse.org;  LifeSiteNews.com
[Babylon] has become a haunt for demons. She is a cage for every unclean spirit, a cage for every unclean bird, a cage for every unclean and disgusting beast. For all the nations have drunk the wine of her licentious passion. (Rev 18:2-3)
It would seem a "great shaking" of this generation is needed if there is to be any realistic hope for the future…
The consciences of this beloved people must be violently shaken so that they may "put their house in order"… A great moment is approaching, a great day of light… it is the hour of decision for mankind. —Servant of God Maria Esperanza, Antichrist and the End Times, P. 37 (Volumne 15-n.2, Featured Article from www.sign.org)
THE EARTH IS CRYING OUT
The signs of this shaking are all around us—literally. Volcanoes and earthquakes are seemingly ramping up worldwide.[3]cf. livescience.com; earthsky.org; digitaljournal.com; latimes.com 
We have recently experienced a period that has had one of the highest rates of great earthquakes ever recorded. —research geophysicist with the U.S. Geological Survey (USGS) in Menlo Park, California; livescience.com
Scientists, utilizing the best technology at hand, have failed thus far to predict earthquakes or volcanoes. But a housewife in America has not.
Jennifer is a young American mother (her last name is withheld at her spiritual director's request in order to respect the privacy of her husband and family.) She was perhaps what one would have called a typical Sunday-going Catholic who knew little about her faith and even less about the Bible. She thought at one time that "Sodom and Gomorrah" were two people and that "the beatitudes" were the name of a rock band. Then, during Communion one Mass, Jesus began to audibly speak to her giving messages of love and warning telling her, "My child, you are the extension of My message of Divine Mercy." Since these messages focus more on the justice that must come to an unrepentant world, they do indeed fill in the latter part of St. Faustina's message:
…before I come as a just Judge, I first open wide the door of My mercy. He who refuses to pass through the door of My mercy must pass through the door of My justice…  —Divine Mercy in My Soul, Diary of St. Faustina, n. 1146
After presenting her messages to John Paul II, Monsignor Pawel Ptasznik, a close friend and collaborator of the Pope and the Polish Secretariat of State for the Vatican, said she was to "spread the messages to the world any way you can." 
Several times, Jesus tells Jennifer that the earth is responding to the sins of mankind. As such, He warns: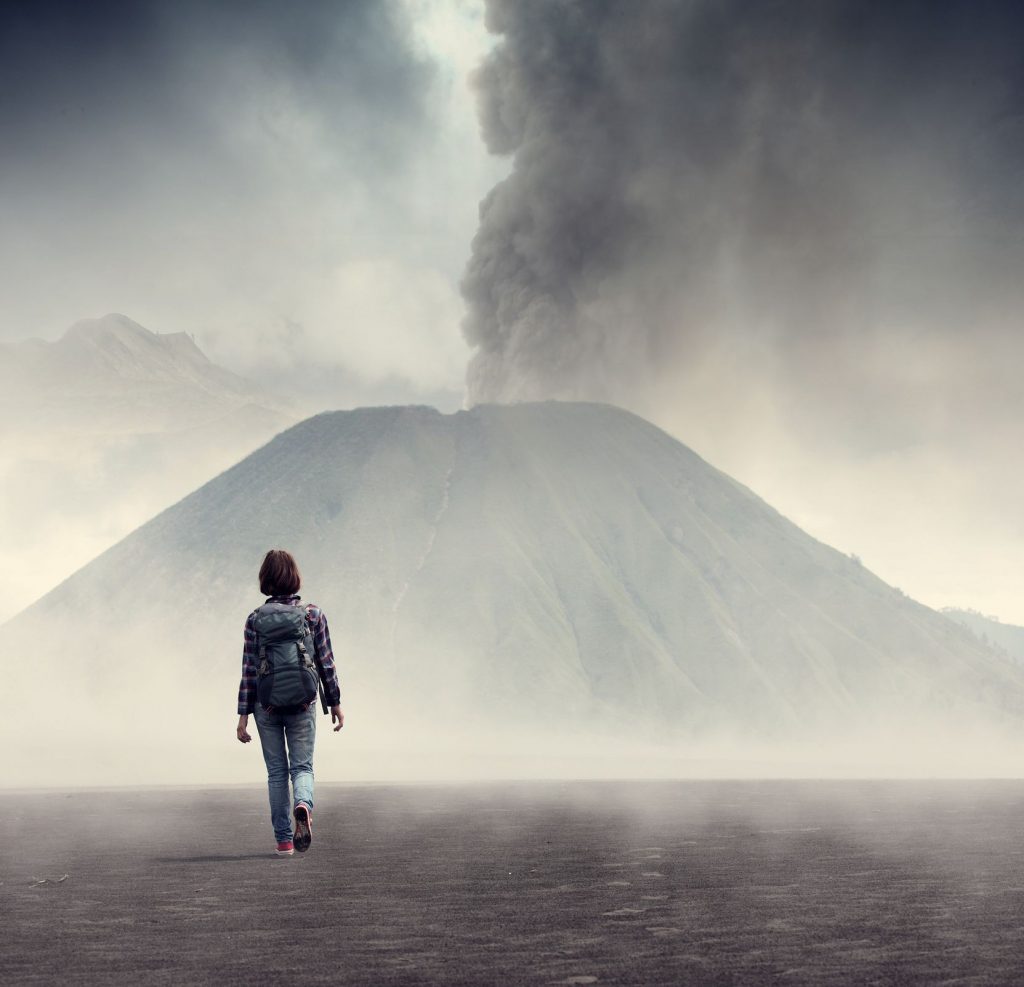 …a great shaking is about to come forth for the earth has begun to show mankind the depth of his sins, and yet, your signs will multiply. —July 20th, 2005; wordsfromjesus.com
Her messages echo those of many seers throughout the world, many who have their bishop's endorsement. Jesus warns of a coming financial collapse, war, and remarkably, what we are beginning to read now in the headlines. 
My people, the time has come, the hour is now and the mountains that have been sleeping will soon be awakened. Even those that have been sleeping in the depths of the seas will awaken with enormous might. —May 30th, 2004
Last month, Newsweek reported a previously "extinct" volcano has suddenly awoken in Russia.[4]June 6th, 2019, newsweek.com  In May, Science Magazine reported an underwater volcanic eruption that created an 800-meter high mountain rising from the Indian Ocean floor, "the largest such underwater event ever witnessed"[5]sciencemag.org that generated a "hum" heard all over the planet.[6]cf. techtimes.com California just experienced its greatest shaking since the previous century—and this has scientists now watching strange activity at the "supervolcano" stirring in Yellowstone National Park.[7]July 10th, news.com.au That evokes a rather direct prophetic word from Costa Rican seer, Luz de María, who has the approval of her bishop:
Children, humanity will be surprised by the fury of volcanoes still unknown. Man will again live without the Sun's heat. Pray… the Yellowstone volcano will mercilessly scourge all of humanity. —October 6th, 2017; nowprophecy.com;  cf. The Winter of Our Chastisement.
Again, such prophetic words are not infallible. At the same time, another expert is warning that one hundred "massive" volcanoes are now on the cusp of eruption. 
There's quite a lot of them — but we don't really yet have the science to suggest which of the hundred is more likely than any other. —Professor Steven Sparks, University of Bristol; December 30th, 2018, Express.co.uk

Coast to coast you will see a ripple effect of the earth shaking and you will see massive interruptions all over this earth. For as I have shown you in this vision, parts of this earth will disintegrate like ashes in a fire. —Jesus to Jennifer, February 4th, 2004
Perhaps one is tempted to dismiss this warning as sheer "doom and gloom." Except that, what Jesus is allegedly saying to Jennifer, He and Our Lady are saying to seers all over the world. Again, Luz de María:
Pray, My children, volcanoes are purification for the nations. —September 28, 2017 
Our Lady also said:
The volcanoes will roar, awakening man from sleep, in one place and another; they will make man invoke the Creator. —September 5, 2017
To the Brazilian seer Pedro Regis, who also enjoys his bishop's support, similar messages have been given:
Humanity is heading towards a sorrowful future. The earth will shake and abysses will appear. My poor children will carry a heavy cross. The earth will lose its equilibrium and frightening phenomena will appear.—March 23rd, 2010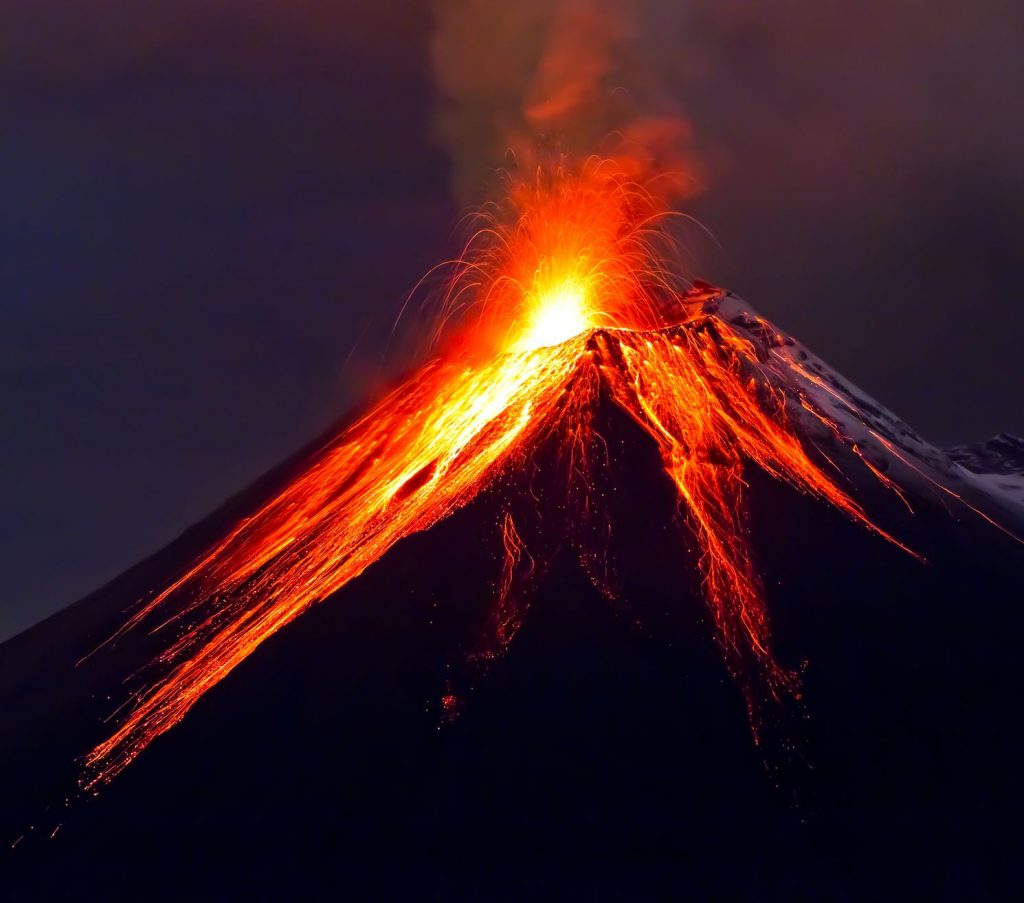 And again,
The earth will shake and immense rivers of fire will rise from the depths. Sleeping giants will awake and there will be great suffering for many nations. The axis of the earth will change and My poor children will live moments of great tribulations… Return to Jesus. Only in Him will you find strength to support the weight of the trials that must come. Courage… —Pedro Regis, April 24th, 2010
In Fatima, and the Great Shaking, Sr. Lucia of Portugal recounts how she saw a chastisement that "touches the axis of the earth."  Decades later, a notable evangelical prophet, the late John Paul Jackson, revealed that:
The Lord spoke to me and told me that the tilt of the earth was going to change. He didn't say how much, He just said it was going to change. And He said that earthquakes would be the beginning, precipitous of that. —TruNews, Tuesday, Sept 9th, 2014, 18:04 into the broadcast
Such an event was also conveyed to me personally by a priest in Missouri who has received mystical revelations since he was a child. He too saw visions of massive earthquakes that left hardly anything standing while tilting the earth on its axis. Jesus explains to Jennifer why such a chastisement has now become necessary:
My people, it is My little ones, My little children that are in great danger. It is My little ones that are being shown images that begins to disintegrate their soul. It is the fall of the family that is one by one destroying the heart of humanity. —December 22nd, 2004

The future of the world and of the Church passes through the family. —POPE ST. JOHN PAUL II, Familiaris Consortio, n. 75
Of special note, says Jesus, is the sin of abortion, the killing of the unborn. Chillingly, recent polls show support for abortion in the United States is now at an all-time high.[8]July 10th, 2019, abcnews.go.com
And the nation is beginning to shake. 
It would seem all of God's chosen messengers are saying the same thing: such unrepented sin will not go unanswered.
I believe a great shaking is going to come to this land and to the world that will involve the collapsing of the American economy … and the removal of its blessings and prosperity…  —Pastor Jonathan Cahn, "The Shemitah Unraveled: What 2015-2016 Could Bring", March 10th, 2015; charismanews.com
Servant of God Maria Esperanza stated that not only the spiritual, but the physical core of the earth "is out of balance… There will be problems and certain natural calamities."[9]SpiritDaily.com Servant of God Luisa Piccaretta also foresaw this trembling of the earth as a response to mankind's unrepented sin:
I was outside of myself and I could see nothing but fire. It seemed that the earth would open and threaten to swallow cities, mountains and men. It seemed that the Lord would want to destroy the earth, but in a special way three different places, distant from one another, and some of them also in Italy. They seemed to be three mouths of volcanoes—some were sending out fire which flooded the cities, and in some places the earth was opening and horrible quakes would occur. I could not understand very well whether these things were happening or will have to happen. How many ruins! Yet, the cause of this is only sin, and man does not want to surrender; it seems that man has placed himself against God, and God will arm the elements against man—water, fire, wind and many other things, which will cause many upon many to die. —The Crown of Sanctity: On the Revelations of Jesus to Luisa Piccarreta by Daniel O'Connor, p. 108,  Kindle Edition

Humanity has become spiritually poor because people have withdrawn from their Creator. Pray. Pray. Pray. Something frightening will happen in Europe and three countries will be struck at the same time. —Our Lady of Peace allegedly to Pedro Regis, November 28th, 2009; apelosurgentes.com 
But as I have written elsewhere, this "great shaking" leads to a merciful intervention, a "simplification" intended to awaken and bring the prodigal sons home. It would appear to involve the great earthquake of Revelation Chapter 6—the "sixth seal" that,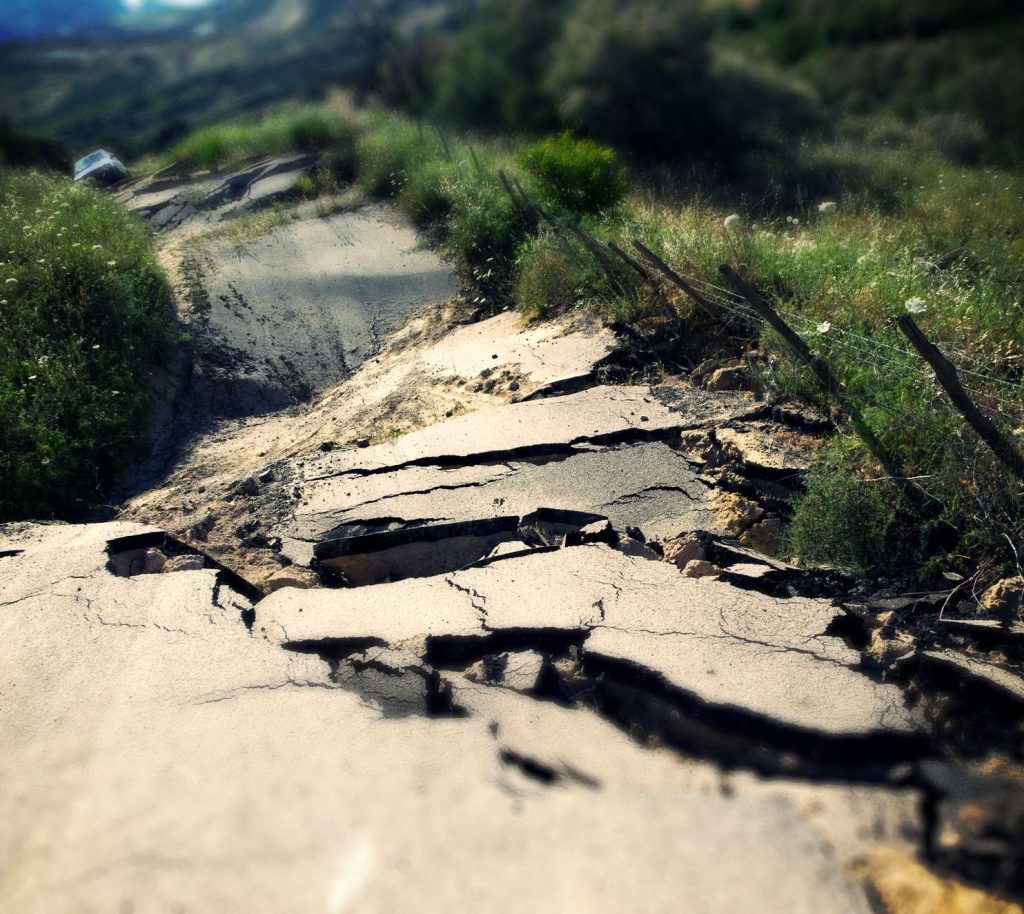 when opened, causes a kind of "judgment in miniature" to take place. It is The Great Day of Light before the culmination of the "day of justice" that will cleanse the earth of the those who persist in wickedness. This "illumination of conscience" has also been spoken of by many of the seers mentioned here and other holy souls including St. Edmund Campion, Blessed Anna Marie Taigi and others. 
My people, grab hold of your families and cleanse your soul for the mountains will be divided and the seas will no longer be calm. You will feel this earth begin to rock and tremble and mankind will be awakened. Each and every soul will know that I exist. Each and every soul will see the wounds he has added to My Most Sacred Heart, and yet so many will continue to reject Me. —Jesus allegedly to Jennifer, February 27th, 2004
It is because of this continued rejection, this division, that God will ultimately remove the wicked from the face of the earth while preserving holy souls through refuges…
A REMNANT WILL BE PRESERVED
All of this may seem too surreal to imagine and thus one is tempted to believe that life on earth is not going to be disrupted, that things will simply continue as they are for the most part, for better or worse, as they always have. And yet, the earth is stirring at this hour in ways that scientists did not predict nor expect. Moreover, nations are rising against nation, false prophets are emerging in the Church, and the love of many is growing cold—all at the same time, just as Our Lord predicted in Matthew 24:7-12. And these, He said, are but the labor pains.
In the end, both Scripture and the prophetic revelations we are hearing from all over the world speak of a remnant of believers being preserved for the birth of an "era of peace." In the highly regarded revelations to Sr. Mildred Mary Ephrem Neuzil, Our Lady of America (whose devotion was officially approved) stated quite candidly: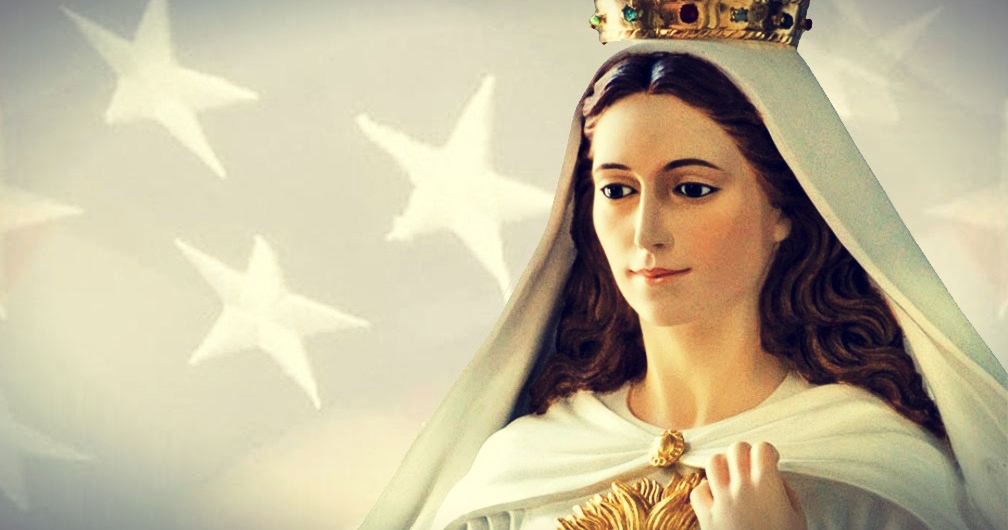 What happens to the world depends upon those who are living in it. There must be much more good than evil prevailing in order to prevent the holocaust that is so near approaching. Yet I tell you, My daughter, that even should such a destruction happen because there were not enough souls who took My Warnings seriously, there will remain a remnant untouched by the chaos who, having been faithful in following Me and spreading My Warnings, will gradually inhabit the earth again with their dedicated and holy lives. These souls will renew the earth in the Power and Light of the Holy Spirit, and these faithful children of Mine will be under My Protection, and that of the Holy Angels, and they will partake of the Life of the Divine Trinity in a most remarkable Way. Let My dear children know this, precious daughter, so that they will have no excuse if they fail to heed My Warnings. —winter of 1984, mysticsofthechurch.com
The messages to Jennifer also speak of this remnant preserved through "refuges," but first and foremost the spiritual refuge, which presages all others. 
Many seek out their places of refuge, I say to you, your refuge is in My Most Sacred Heart. Your refuge is in the Eucharist. Your refuge is in Me, in My Most Divine Mercy. —January 20th, 2010
Those who are in that spiritual refuge will be led to physical refuges at the appropriate time, unless the Lord calls them home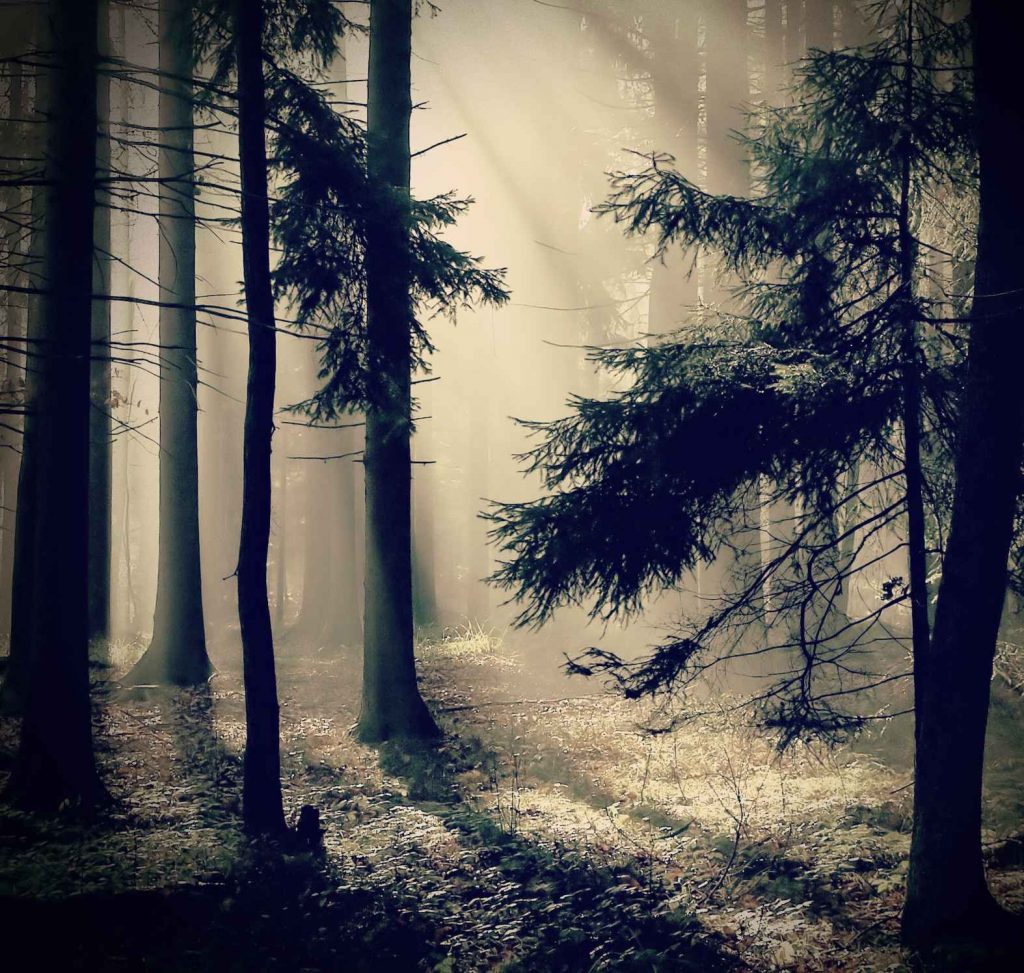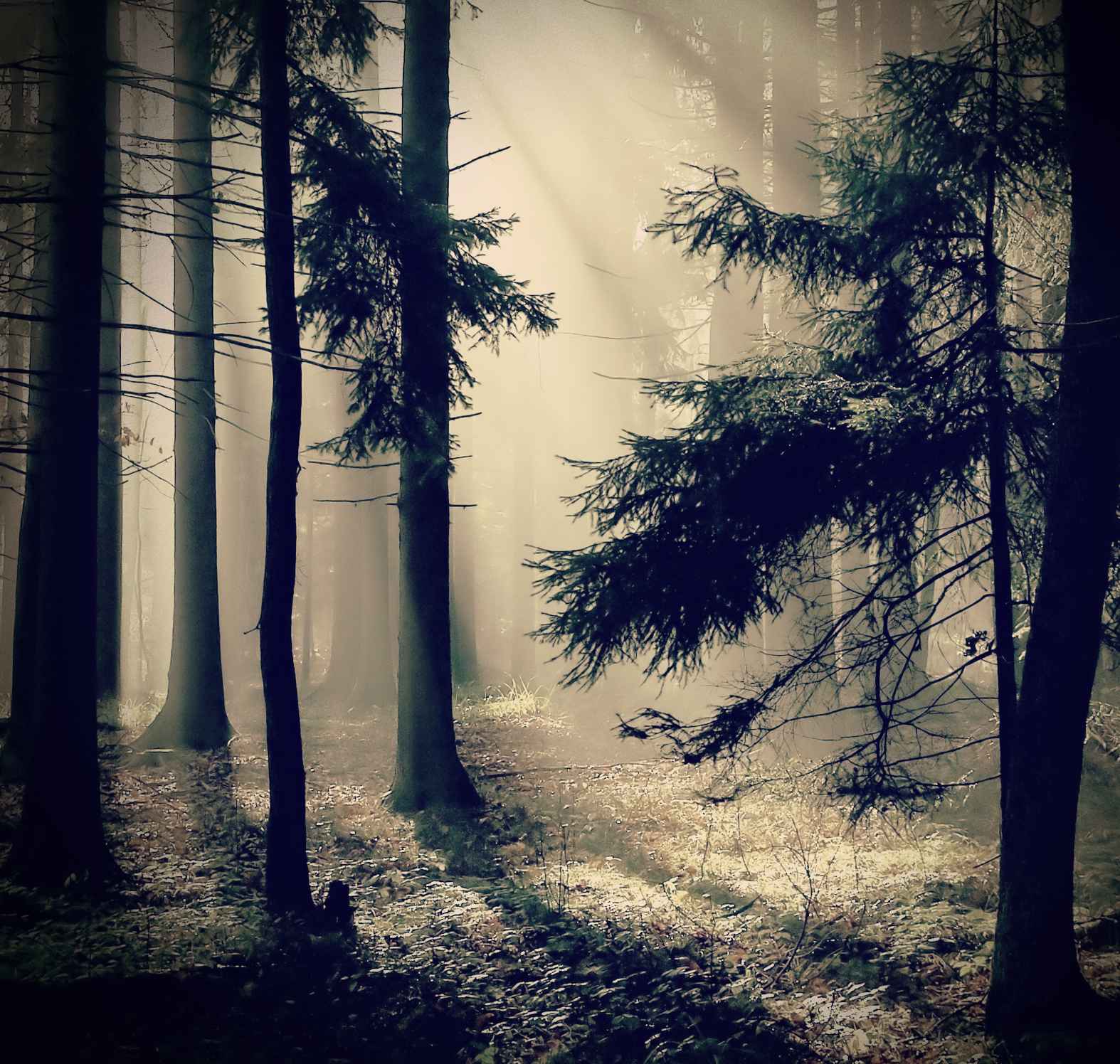 before then. According to Jennifer's messages, that time will come when an antichrist appears on earth after a great shaking.
My people, I have told you that places of refuge are being prepared all around this world. It is important that you take heed to My words and trust in Me when My angels come and assist you. It is important that you remain on guard, for if you are not remaining vigilant in your prayers you may be guided in the wrong way, for My refuges will not only protect you from the storms, but also from the forces of the antichrist. Now is the time to continue to prepare for many changes are on the horizon and it is important that you respond to My pleas for so many will not know what to do when this earth begins to tremble. —June 22nd, 2004
Confirming this is another seer who was given permission to publish her messages: "Anne, a Lay Apostle" whose real name is Kathryn Ann Clarke (as of 2013, Rev. Leo O'Reilly, Bishop of the Diocese of Kilmore, Ireland, has granted Anne's writings the Imprimatur. Her writings have been referred to the Congregation for the Doctrine of the Faith for review). In Volume Five, published in 2013, Jesus allegedly says:
I am going to share another piece of information with you so that you will be able to recognize the times. When the moon glows red, after the earth shifts, there will come a false saviour… —May 29th, 2004
Compare those words to Church Father Lactantius, who wrote in the fourth century:
…the moon will now fail, not for three hours only, but overspread with perpetual blood, will go through extraordinary movements, so that it will not be easy for man to ascertain the courses of the heavenly bodies or the system of the times; for there will either be summer in the winter, or winter in the summer. Then the year will be shortened, and the month diminished, and the day contracted into a short space; and stars shall fall in great numbers, so that all the heaven will appear dark without any lights. The loftiest mountains also will fall, and be levelled with the plains; the sea will be rendered unnavigable. —Divine Institutes, Book VII, Ch. 16

…the foundations of the earth shake. The earth will burst asunder, the earth will be shaken apart, the earth will be convulsed. The earth will reel like a drunkard, sway like a hut; its rebellion will weigh it down; it will fall, never to rise again… Then the moon will blush and the sun be ashamed…  (Isaiah 24:18-20, 23)
Another seer from the American coastal states, known to me, but who remains anonymous at the request of his spiritual director (Fr. Seraphim Michaelenko, who was also vice-postulator of St. Faustina's canonization), has been given many powerful messages and signs. In his home, statues of Our Lady, Jesus and the saints have wept or bled as well as an image of the Divine Mercy, which now hangs at the Divine Mercy Shrine in Stockbridge, Massachusetts. To this simple, hidden soul, Jesus allegedly said:
Many signs and warnings have already been given to an unrepentant mankind but you continue to turn away from me, your hope, your salvation… The just hand of your Father in heaven must now sweep across the world… Now upon the earth shall fall such tribulations. It will be as never before. The hand of divine justice will reach into every corner of humanity touching everything created by God. It will unfold one step at a time as it is already unfolding… there will be HUGE EARTHQUAKES. In the days to come, not a building will be left standing. After a period of darkness, the earth will quake and all that is not of me will perish except for a few who will be allowed to remain by the will of my Father. The antichrist will be among these. He will bide his time until the moment when all will be proper for him to appear. This will signal the stage to be set for my coming. At that time you will know that I am very near. —April 16th, 2006
The "few who will be allowed to remain" refers to those preserved in refuges. Indeed, Church Father Lactantius confirms the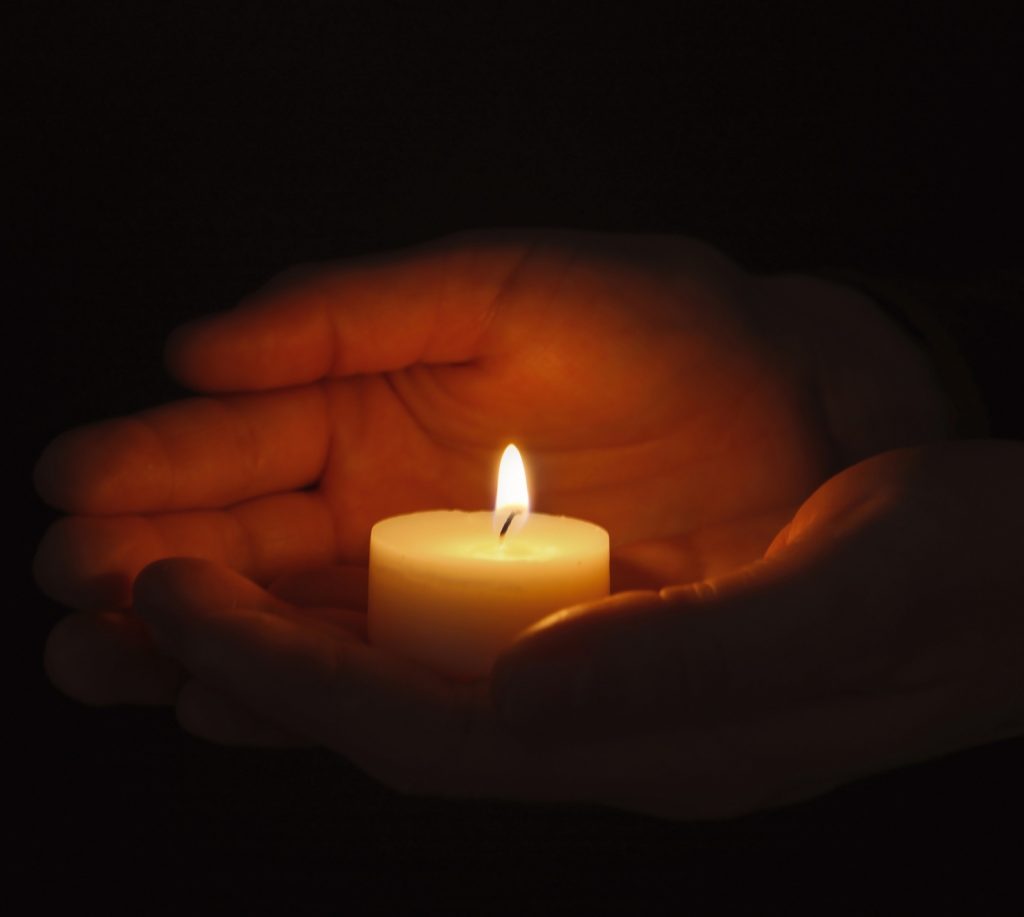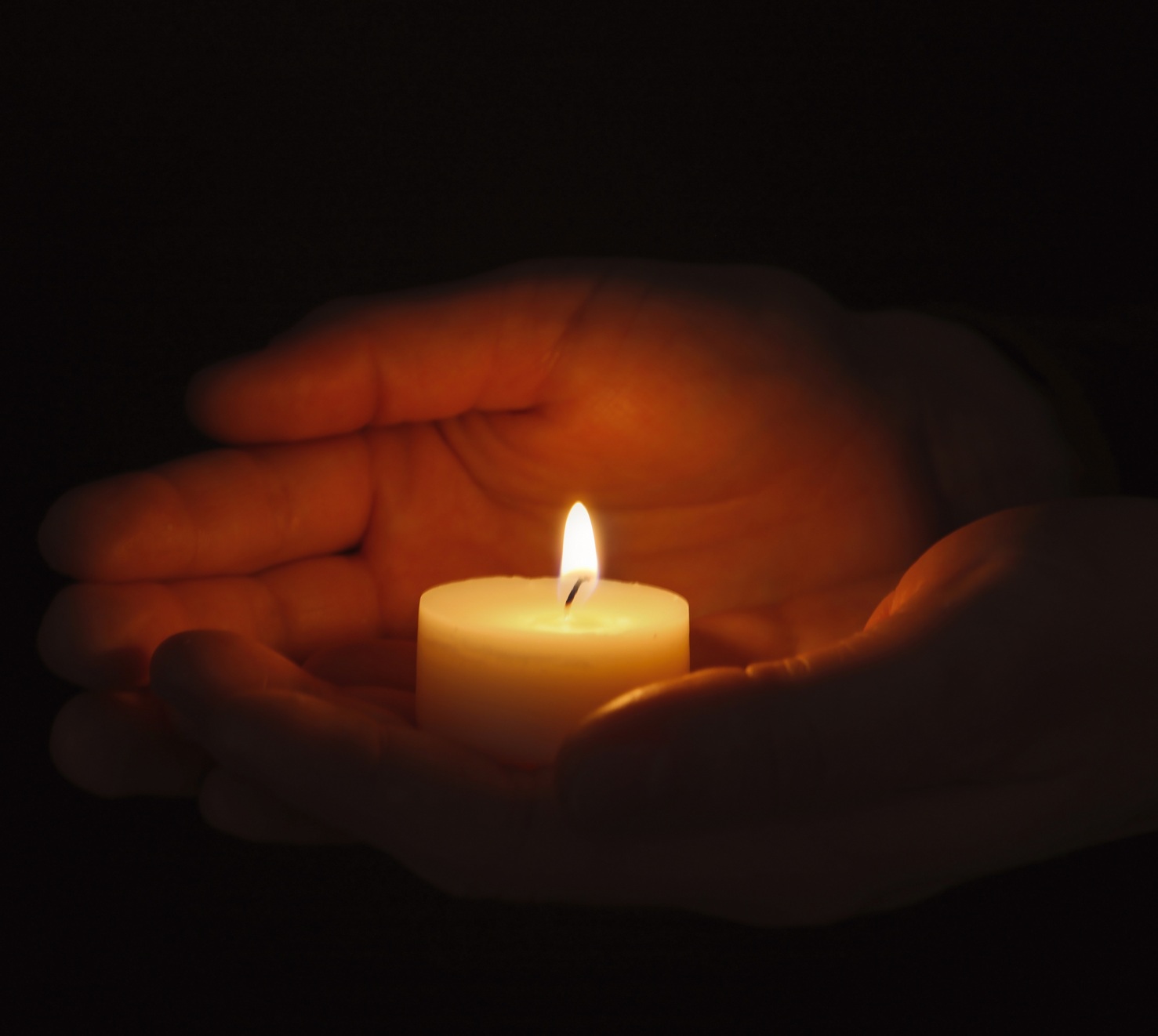 reality of physical refuges or "solitudes" in Tradition:
That will be the time in which righteousness shall be cast out, and innocence be hated; in which the wicked shall prey upon the good as enemies; neither law, nor order, nor military discipline shall be preserved… all things shall be confounded and mixed together against right, and against the laws of nature. Thus the earth shall be laid waste, as though by one common robbery. When these things shall so happen, then the righteous and the followers of truth shall separate themselves from the wicked, and flee into solitudes. —The Divine Institutes, Book VII, Ch. 17
These refuges are created for the express purpose of preserving a people for God who will experience a "new and divine holiness", the final jewel in the crown of sanctity that the Bride of Christ will wear in order to prepare her for the final return of Jesus in glory. 
Towards the end of the world… Almighty God and His Holy Mother are to raise up great saints who will surpass in holiness most other saints as much as the cedars of Lebanon tower above little shrubs. —St. Louis de Montfort, True Devotion to Mary, Art. 47
Whether you or I live to see that new era is dependent upon both our faithfulness and God's will. As Jesus promises:
Because you have kept my message of endurance, I will keep you safe in the time of trial that is going to come to the whole world to test the inhabitants of the earth. (Revelation 3:10)
Going back to that anonymous seer, Our Lord continues His message providing key advice on how to remain in a "state of grace" so that the day of the Lord will not take any of us "like a thief in the night":
As the light dims, you will need to remain even closer to the light of Christ in order to see the truth and live it… Time has run out for all delays of My Father's plan. Please spend what time is left with Me. My children, the day of the Lord is here for all to behold.  I speak these words to you to calm your heart so that when events begin, you will be strong and calm in the face of much chaos. Please confess your sins each week. Stay recollected in Our presence with the angels and saints… The prayers and great works of My chosen ones will work miracles in the lives and hearts of my poor, weak, lost, lonely children. It will be a time of redemptive prayer and suffering for all of you,  for all of them. Know that we shall be victorious when the day of the Lord arrives!—April 16th, 2006
In the end, whether I live in that "period of peace" promised at Fatima or whether I enter eternity, does not matter. For Jesus is with me here and now. He is my refuge here and now. The Kingdom of God is within me here and now. What is most important is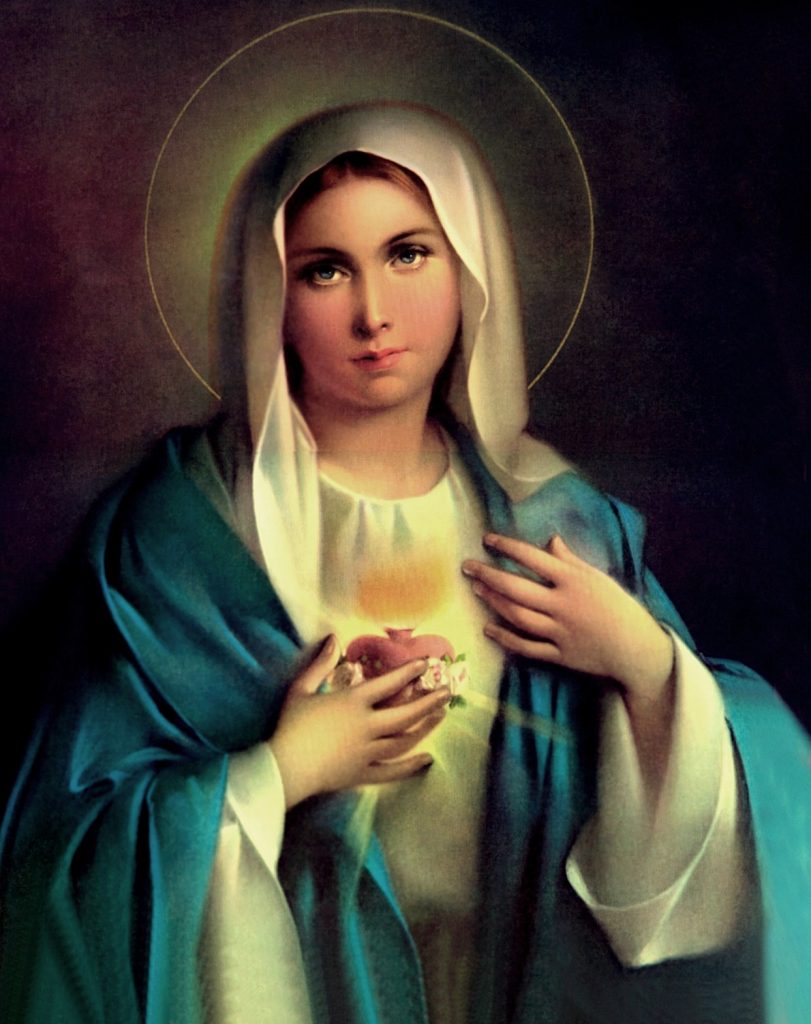 that I respond to His grace in the present so as to fulfill my mission and purpose for this time, which might very well be to help others to board the Ark that they may be the ones to sail safely to that other side… 
At the time of Noah, immediately before the flood, those whom the Lord had destined to survive his terrible chastisement entered into the ark. In these your times, I am inviting all my beloved children to enter into the Ark of the New Covenant which I have built in my Immaculate Heart for you, that they may be assisted by me to carry the bloody burden of the great trial, which precedes the coming of the day of the Lord. Do not look anywhere else. There is happening today what happened in the days of the flood, and no one is giving a thought to what is awaiting them. Everyone is much occupied in thinking only of themselves, of their own earthly interests, of pleasures and of satisfying in every sort of way, their own disordinate passions. Even in the Church, how few there are who concern themselves with my motherly and most sorrowful admonitions! You at least, my beloved ones, must listen to me and follow me. And then, through you, I will be able to call everyone to enter as quickly as possible into the Ark of the New Covenant and of salvation, which my Immaculate Heart has prepared for you, in view of these times of chastisement. Here you will be in peace, and you will be able to become signs of my peace and of my motherly consolation for all my poor children. —Our Lady to Fr. Stefano Gobbi, n. 328 in the "Blue Book";  Imprimatur Bishop Donald W. Montrose, Archbishop Francesco Cuccarese
RELATED READING
The Now Word is a full-time ministry that
continues by your support.
Bless you, and thank you. 

To journey with Mark in The Now Word,
click on the banner below to subscribe.
Your email will not be shared with anyone.