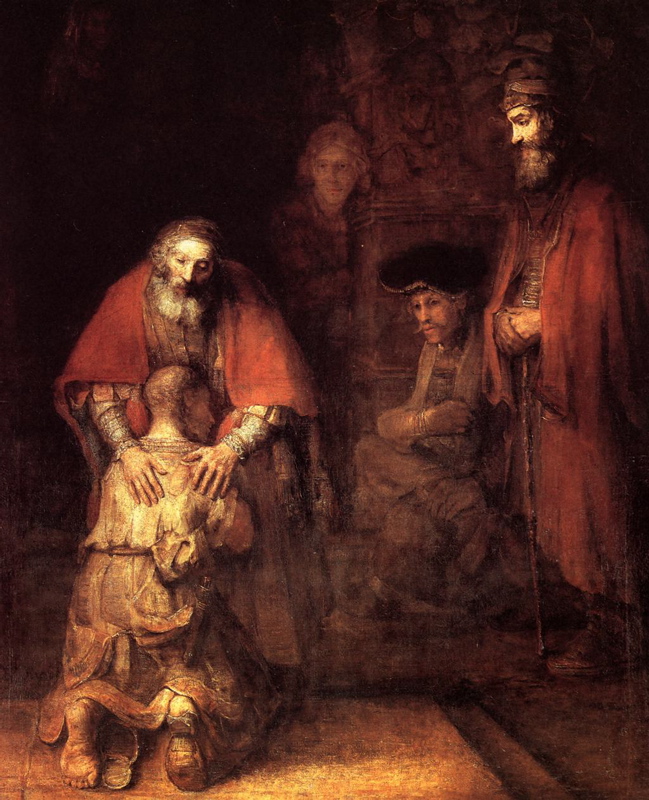 Rembrandt van Rijn, "The return of the prodigal son"; c.1662
MY time in Rome at the Vatican in October, 2006 was an occasion of great graces. But it was also a time of great trials.
I came as a pilgrim. It was my intention to immerse myself in prayer through the surrounding spiritual and historical edifice of the Vatican. But by the time my 45 minute cab ride from the Airport to St. Peter's Square was over, I was exhausted. The traffic was unbelievable—the way people drove even more startling; every man for himself!