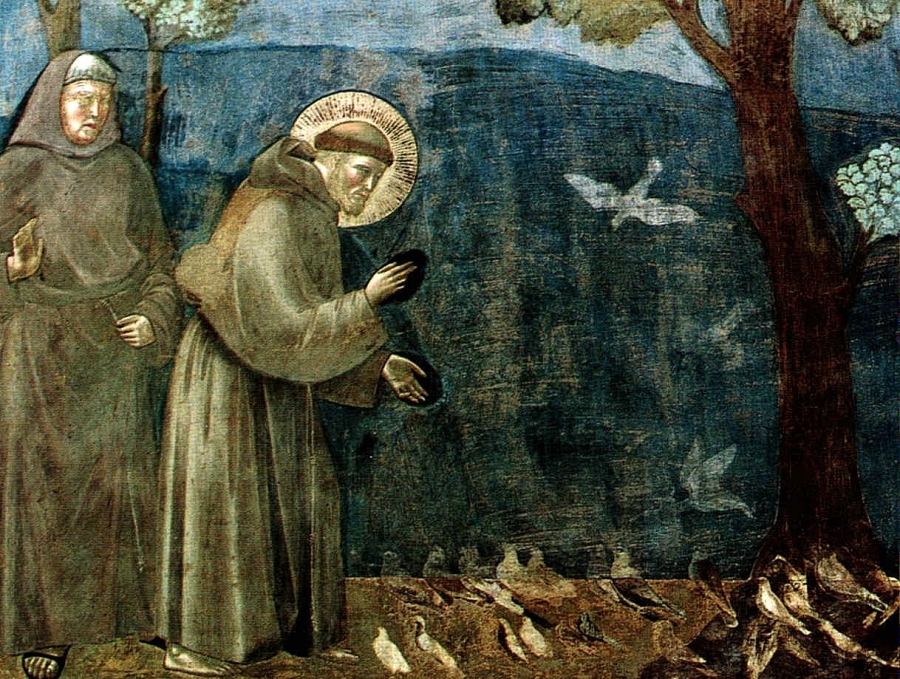 St. Francis Preaching to the Birds, 1297-99 by Giotto di Bondone
EVERY Catholic is called to share the Good News… but do we even know what the "Good News" is, and how to explain it to others? In this newest episode on Embracing Hope, Mark gets back to the basics of our faith, explaining very simply what the Good News is, and what our response must be. Evangelization 101!
To watch The Basics, go to www.embracinghope.tv
NEW CD UNDERWAY… ADOPT A SONG!
Mark is just finishing the last touches on songwriting for a new music CD. Production is to begin soon with a release date for later in 2011. The theme is songs that deal with loss, fidelity, and family, with healing and hope through Christ's Eucharistic love. To help raise funds for this project, we would like to invite individuals or families to "adopt a song" for $1000. Your name, and who you want the song dedicated to, will be included in the CD notes if you so choose. There will be about 12 songs on the project, so first come, first serve. If you are interested in sponsoring a song, contact Mark here.
We will keep you posted of further developments! In the meantime, for those new to Mark's music, you can listen to samples here. All prices on CD's were recently reduced in the online store. For those who wish to subscribe to this newsletter and receive all Mark's blogs, webcasts, and news regarding CD releases, click Subscribe.