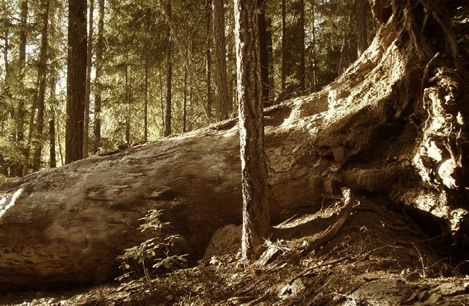 Wail, you cypress trees, for the cedars are fallen,
the mighty have been despoiled. Wail, you oaks of Bashan,
for the impenetrable forest is cut down!
Hark! the wailing of the shepherds,
their glory has been ruined. (Zech 11:2-3)
THEY have fallen, one by one, bishop after bishop, priest after priest, ministry after ministry (not to mention, father after father and family after family). And not just little trees—major leaders in the Catholic Faith have fallen like great cedars in a forest.
In a glance over just the past three years, we have seen a stunning collapse of some of the tallest figures in the Church today. The answer for some Catholics has been to hang up their crosses and "quit" the Church; others have taken to the blogosphere to vigorously raze the fallen, while others have engaged in haughty and heated debates in the plethora of religious forums. And then there are those who are quietly weeping or merely sitting in stunned silence as they listen to the echo of these sorrows reverberating throughout the world.
For months now, the words of Our Lady of Akita—given official recognition by no less than the present Pope when he was still Prefect of the Congregation for the Doctrine of the Faith—have been faintly repeating themselves in the back of my mind: