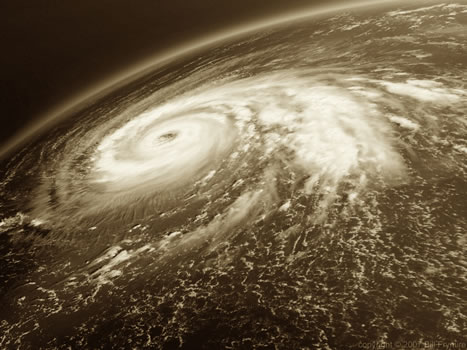 WHEN this ministry first began, the Lord made it clear to me in a gentle but firm way that I was not to be shy in "blowing the trumpet." This was confirmed by a Scripture:
The word of the LORD came to me: Son of man, speak to your people and tell them: When I bring the sword against a land… and the sentinel sees the sword coming against the land, he should blow the trumpet to warn the people… If, however, the sentinel sees the sword coming and does not blow the trumpet, so that the sword attacks and takes someone's life, his life will be taken for his own sin, but I will hold the sentinel responsible for his blood. You, son of man — I have appointed you as a sentinel for the house of Israel; when you hear a word from my mouth, you must warn them for me. (Ezekiel 33:1-7)

The young have shown themselves to be for Rome and for the Church a special gift of the Spirit of God… I did not hesitate to ask them to make a radical choice of faith and life and present them with a stupendous task: to become "morning watchmen" at the dawn of the new millennium. —POPE JOHN PAUL II, Novo Millennio Inuente, n.9
With the help of a holy spiritual director and much, much grace, I have been able to raise the instrument of warning to my lips and blow it according to the leading of the Holy Spirit. More recently, before Christmas, I met with my own shepherd, his Excellency, Bishop Don Bolen, to discuss my ministry and the prophetic aspect of my work. He told me that he did "not want to put any stumbling blocks in the way", and that it was "good" that I was "sounding the warning." Regarding more specific prophetic elements of my ministry, he expressed caution, as he should have. For how can we know if a prophecy is a prophecy until it comes true? His caution is my own in the spirit of St. Paul's letter to the Thessalonians:
Do not quench the Spirit. Do not despise prophetic utterances. Test everything; retain what is good. (1 Thess 5:19-21)

It is in this sense that discernment of charisms is always necessary. No charism is exempt from being referred and submitted to the Church's shepherds. "Their office [is] not indeed to extinguish the Spirit, but to test all things and hold fast to what is good," so that all the diverse and complementary charisms work together "for the common good." —Catechism of the Catholic Church, n. 801
Regarding discernment, I want to recommend Bishop Don's own writing on the times, one that is refreshingly honest, accurate, and challenges the reader to become a vessel of hope ("Giving An Account of Our Hope", www.saskatoondiocese.com, May 2011).