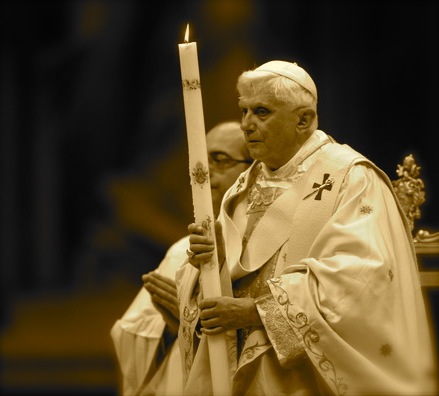 As I asked Our Blessed Mother to guide my writing this morning, immediately this meditation from March 25th, 2009 came to mind:
HAVING traveled and preached in over 40 American states and nearly all of Canada's provinces, I have been afforded a wide-ranging glimpse of the Church on this continent. I have met many wonderful lay people, deeply committed priests, and devoted and reverent religious. But they have become so few in number that I am beginning to hear the words of Jesus in a new and startling way:
When the Son of Man comes, will he find faith on earth?(Luke 18:8)
It is said that if you throw a frog into boiling water, it will jump out. But if you slowly heat the water, it will remain in the pot and boil to death. The Church in many parts of the world is beginning to reach the boiling point. If you want to know how hot the water is, watch the attack upon Peter.