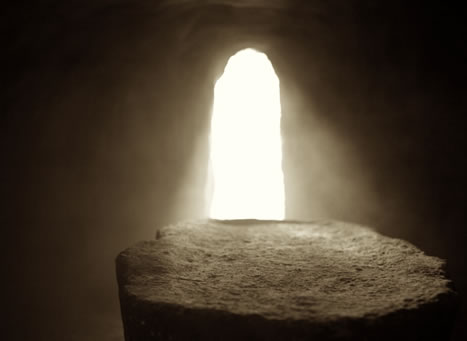 CHRIST IS RISEN!
ALLELUIA!
BROTHERS and sisters, how can we not feel hope on this glorious day? And yet, I know in reality, many of you are uneasy as we read headlines of the beating drums of war, of economic collapse, and growing intolerance for the Church's moral positions. And many are tired and turned off by the constant stream of profanity, lewdness and violence that fills our airwaves and internet.
It is precisely at the end of the second millennium that immense, threatening clouds converge on the horizon of all humanity and darkness descends upon human souls. —POPE JOHN PAUL II, from a speech (translated from Italian), December, 1983; www.vatican.va
That is our reality. And I can write "be not afraid" over and over again, and yet many remain anxious and worried about many things.
First, we have to realize authentic hope is always conceived in the womb of truth, otherwise, it risks being false hope. Second, hope is so much more than simply "positive words." In fact, the words are merely invitations. Christ's three year ministry was one of invitation, but the actual hope was conceived on the Cross. It was then incubated and birthed in the Tomb. This, dear friends, is the path of authentic hope for you and I in these times…