PART V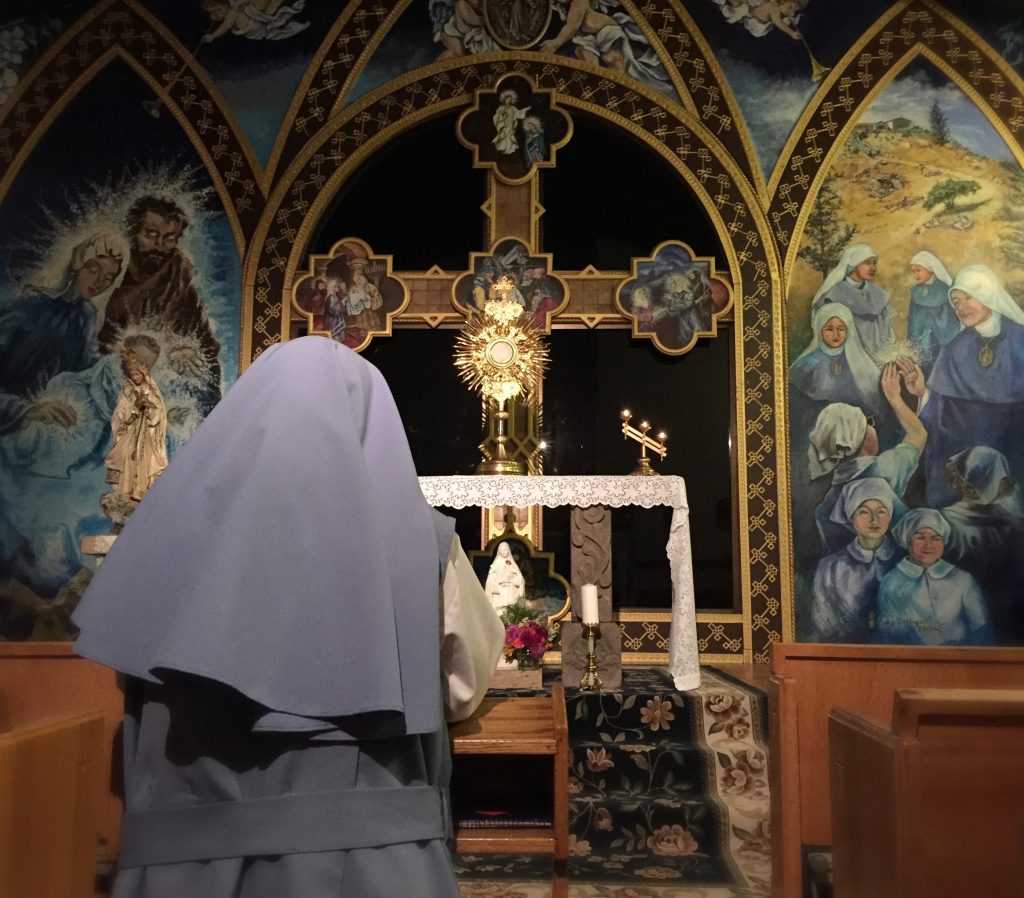 Sr. Agnes praying before Jesus on Mount Tabor, Mexico.
She would receive her white veil two weeks later.
IT was a Saturday afternoon Mass, and "interior lights" and graces continued to fall like a gentle rain. That's when I caught her out of the corner of my eye: Mother Lillie. She had driven in from San Diego to meet these Canadians who had come to build The Table of Mercy—the soup kitchen.
Podcast: Play in new window | Download