LENTEN RETREAT
Day 13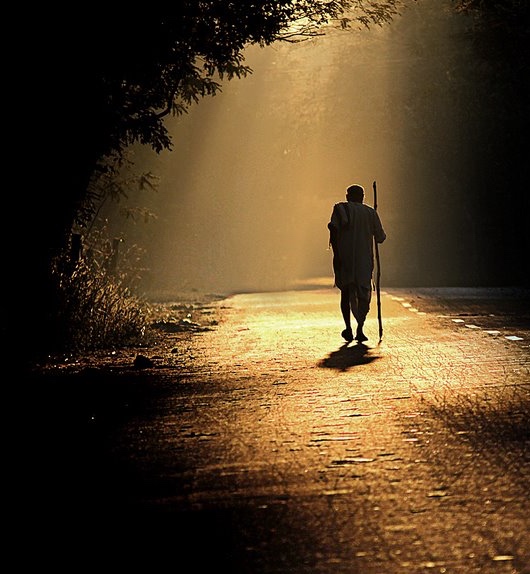 THERE is a word stirring in my heart today: pilgrim. What is a pilgrim, or more specifically, a spiritual pilgrim? Here, I am not speaking of one who is a mere tourist. Rather a pilgrim is one who sets out in search of something, or rather, of Someone.
Today, I sense Our Lady calling you and I to embrace this mindset, to become true spiritual pilgrims in the world. What does this look like? She knows well, for her Son was such as one.
A scribe approached and said to him, "Teacher, I will follow you wherever you go." Jesus answered him, "Foxes have dens and birds of the sky have nests, but the Son of Man has nowhere to rest his head." Another of his disciples said to him, "Lord, let me go first and bury my father." But Jesus answered him, "Follow me, and let the dead bury their dead." (Matt 8:19-22)
Jesus is saying, if you wish to be My follower, then you can't set up shop in the world; you can't cling to that which is passing; you cannot serve both God and mammon. For you "will either hate one and love the other, or be devoted to one and despise the other."[1]
And another said, "I will follow you, Lord, but first let me say farewell to my family at home." To him Jesus said, "No one who sets a hand to the plow and looks to what was left behind is fit for the kingdom of God." (Matt 9:61-62)
What Jesus is saying is radical: that a true disciple is to leave behind everything in the sense that the heart cannot be divided. This is expressed no more clearly than when Jesus said:
If any one comes to me without hating his father and mother, wife and children, brothers and sisters, and even his own life, he cannot be my disciple. (Luke 14:26)
Now, He isn't calling us to ruthless abhorrence of our families. Rather, Jesus is showing us that the way to truly love our relatives, to love our enemies, to love the poor and each and ever soul we encounter… is to first love God with all our heart, soul, and strength. For God is love; and only He can heal the wound of original sin—that wound when Adam and Eve divided their hearts, tearing themselves away from their Creator, and thus bringing death and division into the world. Oh, how terrible is the wound! And if you doubt this, look upon a Crucifix today and see the Remedy that was necessary to close the rupture.
There is a popular image that some evangelists use in describing salvation. It is that of a cross lying over a gulf, bridging two cliffs. Jesus' Sacrifice conquered the gulf of sin and death, by providing man a way back to God and eternal life. But here is what Jesus is teaching us in these Gospel passages: the bridge, the Cross, is a gift. Pure gift. And Baptism places us at the beginning of the bridge. But we must still cross it, and we can only do so, Jesus says, with an undivided heart, a pilgrim heart. I sense Our Lord saying:
You must become a pilgrim now in order to become a disciple. "Take nothing for the journey but a walking stick—no food, no sack, no money…" (cf. Mark 6:8). My Will is your food; My Wisdom, your supply; My Providence, your help. Seek first the kingdom of My Father and His righteousness, and all else will be added unto you. Yes, everyone of you who does not renounce all his possessions cannot be my disciple (Luke 14:33).
Yes, brothers and sisters, the Gospel is radical! We are being called into a kenosis, an emptying of self in order that we may be filled with God, who is love. "My yoke is easy, and my burden light", said Jesus. [2] Indeed, the pilgrim soul, freed of worldly possessions, attachments, and sin is then capable of carrying the Word of God into the hearts of others. Like Mary's visitation to her cousin Elizabeth, the pilgrim soul can become another theotokos, another "God-bearer" to a broken and divided world.
But how can we become pilgrims in this world, we who struggle daily with the temptations of the flesh? The answer is that we need to continue to make straight the highway for our God, to make room for Him because only He can transform us. Note again what Isaiah wrote:
In the wilderness prepare the way of the Lord; make straight in the desert a highway for our God. (Isaiah 40:3)
The pilgrim is the one who enters the wilderness of faith and the stripping of the desert, thus making a highway for His God. And so tomorrow, we continue to reflect on the seven pathways that will open our hearts more and more to His transforming presence.
SUMMARY AND SCRIPTURE
We must become pilgrim souls in the world, leaving behind everything, so that we will find Him who is All.

…many, of whom I have often told you and now tell you even with tears, walk as enemies of the cross of Christ… [their] minds set on earthly things. But our citizenship is in heaven, and from it we await a Savior, the Lord Jesus Christ… (Phil 3:18-20)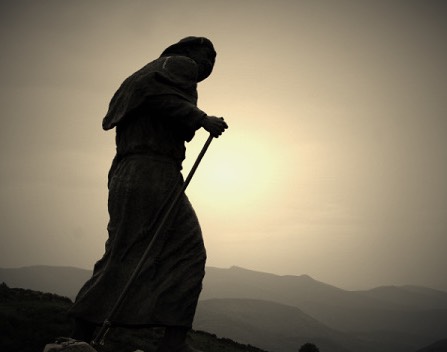 To join Mark in this Lenten Retreat,
click on the banner below to subscribe.
Your email will not be shared with anyone.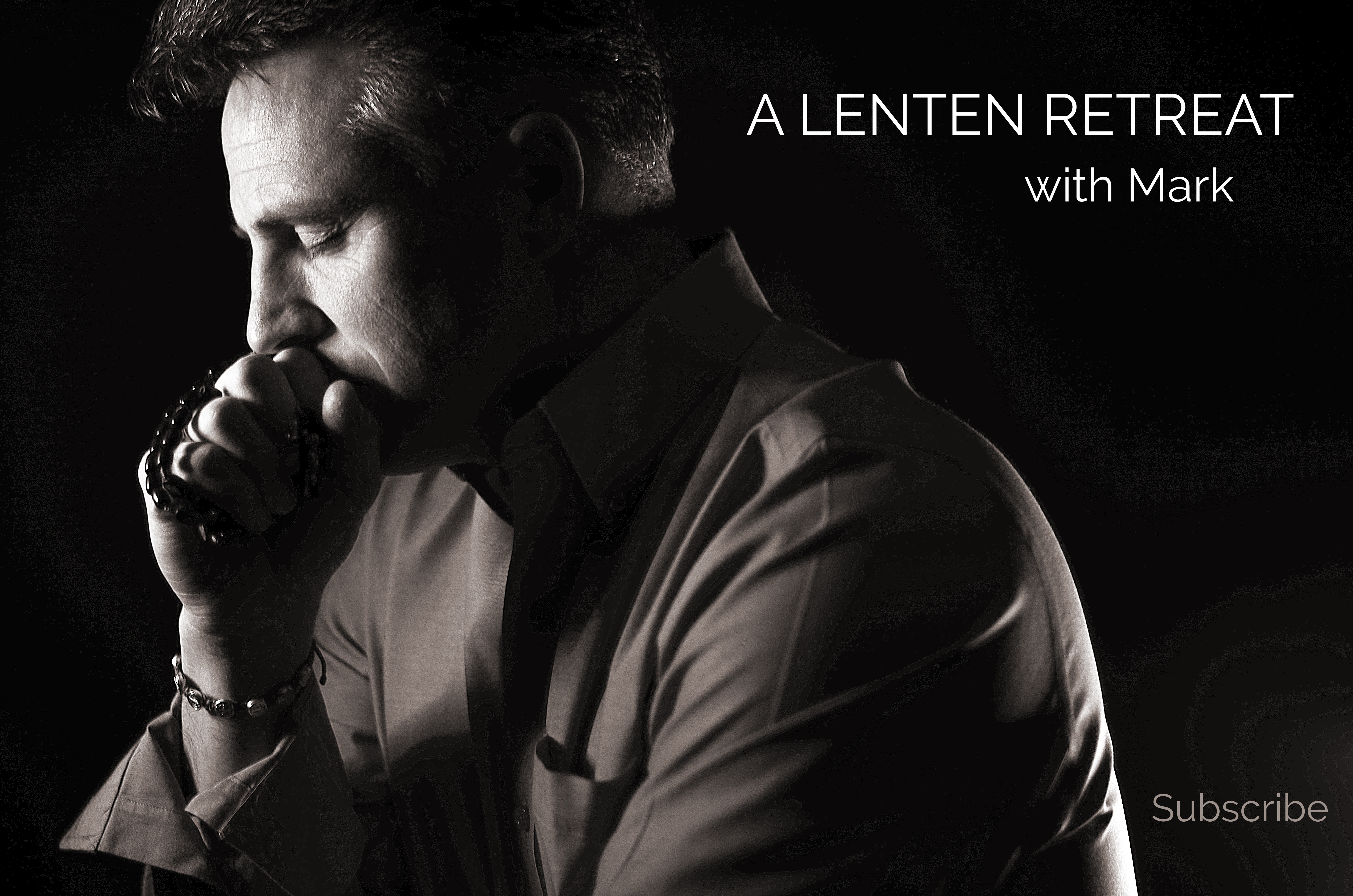 NOTE: Many subscribers have recently reported that they are not receiving emails any longer. Check your junk or spam mail folder to make sure my emails aren't landing there! That is usually the case 99% of the time. Also, try resubscribing here. If none of this helps, contact your internet service provider and ask them to allow emails from me.
Listen to the podcast of this writing:
Podcast: Play in new window | Download
cf. Matt 6:24[↩]
cf. Matt 11:30[↩]