LENTEN RETREAT
Day 12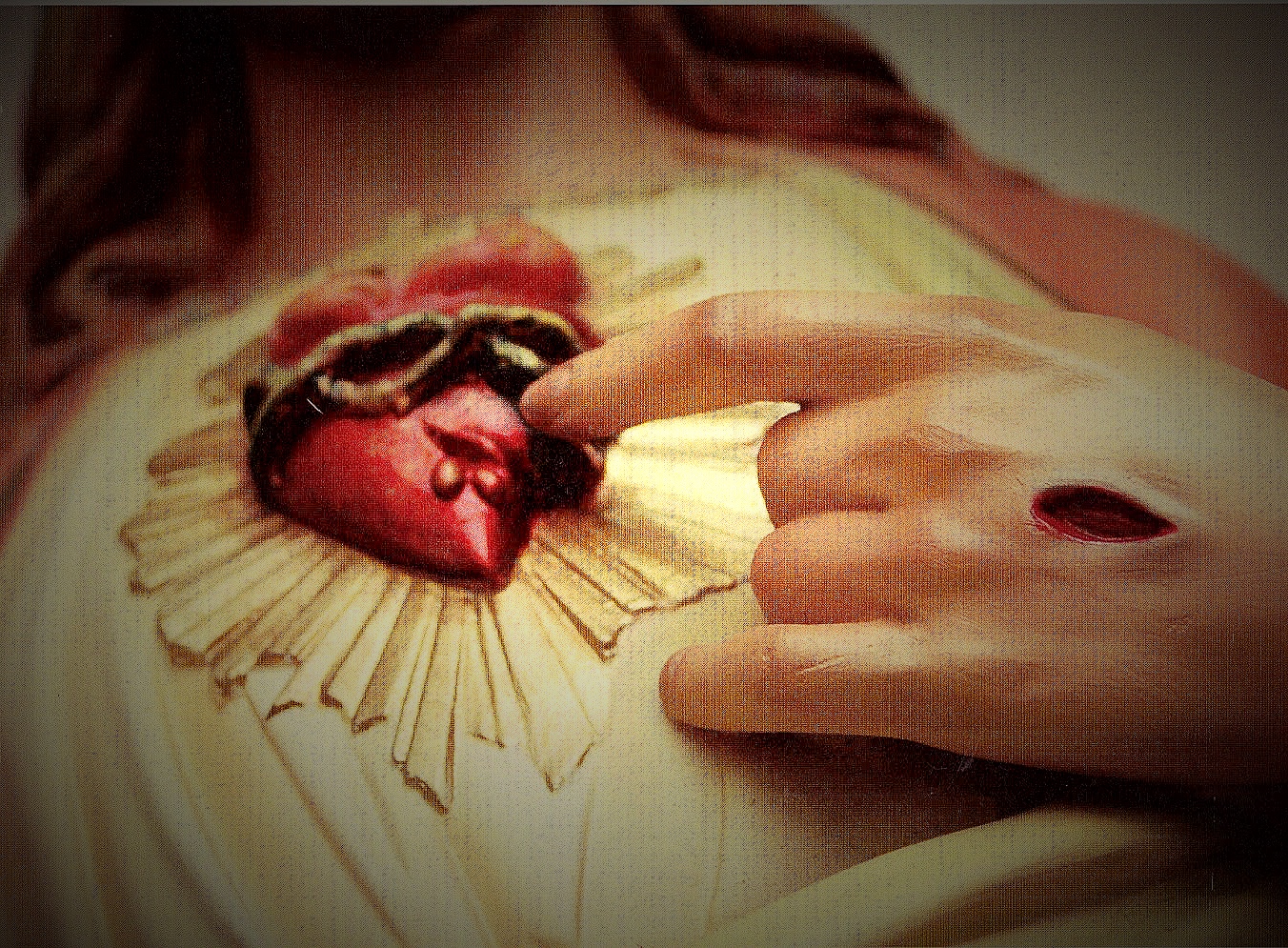 TO "prepare the way of the Lord," the prophet Isaiah entreats us to make the road straight, the valleys lifted up, and "every mountain and hill made low." In Day 8 we meditated On Humility—leveling those mountains of pride. But the evil brothers of pride are the foothills of ambition and self-will. And the bulldozer of these is humility's sister: meekness.
Popular preacher and English Dominican, the late Fr. Vann (d. 1963), described probably how many of us feel:
…good people worry again because they say, "I never become any better; I go on week after week and year after year committing the same sins, being equally unsuccessful at my attempts at prayer, never apparently becoming any less selfish, never apparently drawing any nearer to God…." Are they so sure? What they ought to ask themselves is, "Do I equally go on week after week and year after year doing the same hard things for God, keeping for his sake the many other commandments that are often hard for me, going doggedly on trying to pray, going doggedly on trying to help other people? And if the answer is yes (as it is), then they should know that whatever the surface appearances and disappointments may be, love is growing within them. —from Magnificat, Feb. 2016, p. 264-265; cited from At the Foot of the Cross, Sophia Institute Press
Of course, none of us is content with those persistent weeds in our life, those sins that keep breaking the soil of our peace. [1]cf. I am Not Worthy I remember years ago how the Lord delivered me in an instant from a sin of lust. [2]cf. The Surprise Arms But I have also been praying and struggling for years with other faults, wondering at times why the Lord doesn't seem to help me. To be honest, while the Lord does not will me to sin, I think He does permit me to carry these weaknesses so that I will depend on Him more and more.
Therefore, that I might not become too elated, a thorn in the flesh was given to me, an angel of Satan, to beat me, to keep me from being too elated. Three times I begged the Lord about this, that it might leave me, but he said to me, "My grace is sufficient for you, for power is made perfect in weakness." (2 Cor 12:7-9)
In fact, many of those stubborn faults and venial sins are because we resist the thorns, that is, we are not meek; we are not docile to the will of God, which sometimes comes in the distressing disguise of suffering. Yes, we may be humble, readily admitting our faults… but we cannot forget the foothills of self-will and selfish ambition. That is, the attachment to "my way", "my desires", "my plans". Because, in truth, when my way, desires, and plans are frustrated, if I am not meek—which is to be docile to both blessings and crosses—this is most often when those stubborn sins poke through: anger, impatience, irritability, compulsion, defensiveness, and so forth. It is not that I have not taken these faults to Confession enough, or not prayed enough about them, or done enough novenas, rosaries, or fasts… it's that the Father is trying to show me something even more necessary: the need for docility. For His will—despite all appearances—is my food. [3]cf. John 4:34
One of my favorite Bible passages is from Sirach 2:
My child, when you come to serve the Lord, prepare yourself for trials… Cling to him, do not leave him, that you may prosper in your last days. Accept whatever happens to you; in periods of humiliation be patient. For in fire gold is tested, and the chosen, in the crucible of humiliation. Trust in God, and he will help you; make your ways straight and hope in him. (Sirach 2:1-6)
That is, be meek. And to be meek takes strength and courage. There is nothing wimpy about meekness. Jesus and Our Lady perfectly demonstrate what this quality looks like.
She was a fifteen year old girl, betrothed to a wonderful man, perhaps dreaming of a big family, a brown picket fence, and a two-camel garage… and suddenly the Angel Gabriel turns her whole life upside down. Her response?
May it be done to me according to your word. (Luke 1:38)
Jesus Christ, dripping literally in blood, sweat and tears in Gethsemane, cries out:
My Father, if it is not possible that this cup pass without my drinking it, your will be done. (Matt 26:42)
That is what meekness looks like, and it defined their entire lives. When Jesus said or did things that Mary did not understand, she didn't throw a fit but "kept all these things, pondering them in her heart." [4]Luke 2:19 And when Jesus sought sleep or solitude, only to be interrupted by the crowds, He didn't scorn or push them away in anger. Instead, we can almost hear Him whisper, "Not my will but yours be done." [5]Luke 22:42
Here again, as I said in Day 2, the wound of original sin—a lack of trust in the Father—shows itself through when self-will and ambition take over: my way, my desires, my plans—even if it's as small as wanting to lie down for a minute when your wife suddenly calls you to change a poopy diaper. But Jesus shows us another way:
Blessed are the meek, for they shall inherit the earth. (Matt 5:5)
Who are the meek? The ones who, like Mary or Jesus, are ready to say Your way, Your desires, Your plans Heavenly Father. Such a soul flattens the foothills and makes a path for the Lord to be formed in their soul.
SUMMARY AND SCRIPTURE
Docility to God's will, in whatever form it comes, prepares the soul to inherit the earth, that is, the kingdom of God.

Take my yoke upon you and learn from me, for I am meek and humble of heart; and you will find rest for your selves. (Matt 11:29)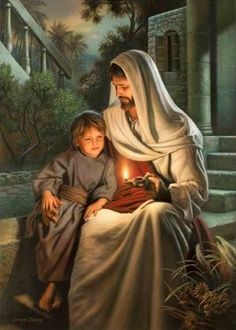 To jo in Mark in this Lenten Retreat,
click on the banner below to subscribe.
Your email will not be shared with anyone.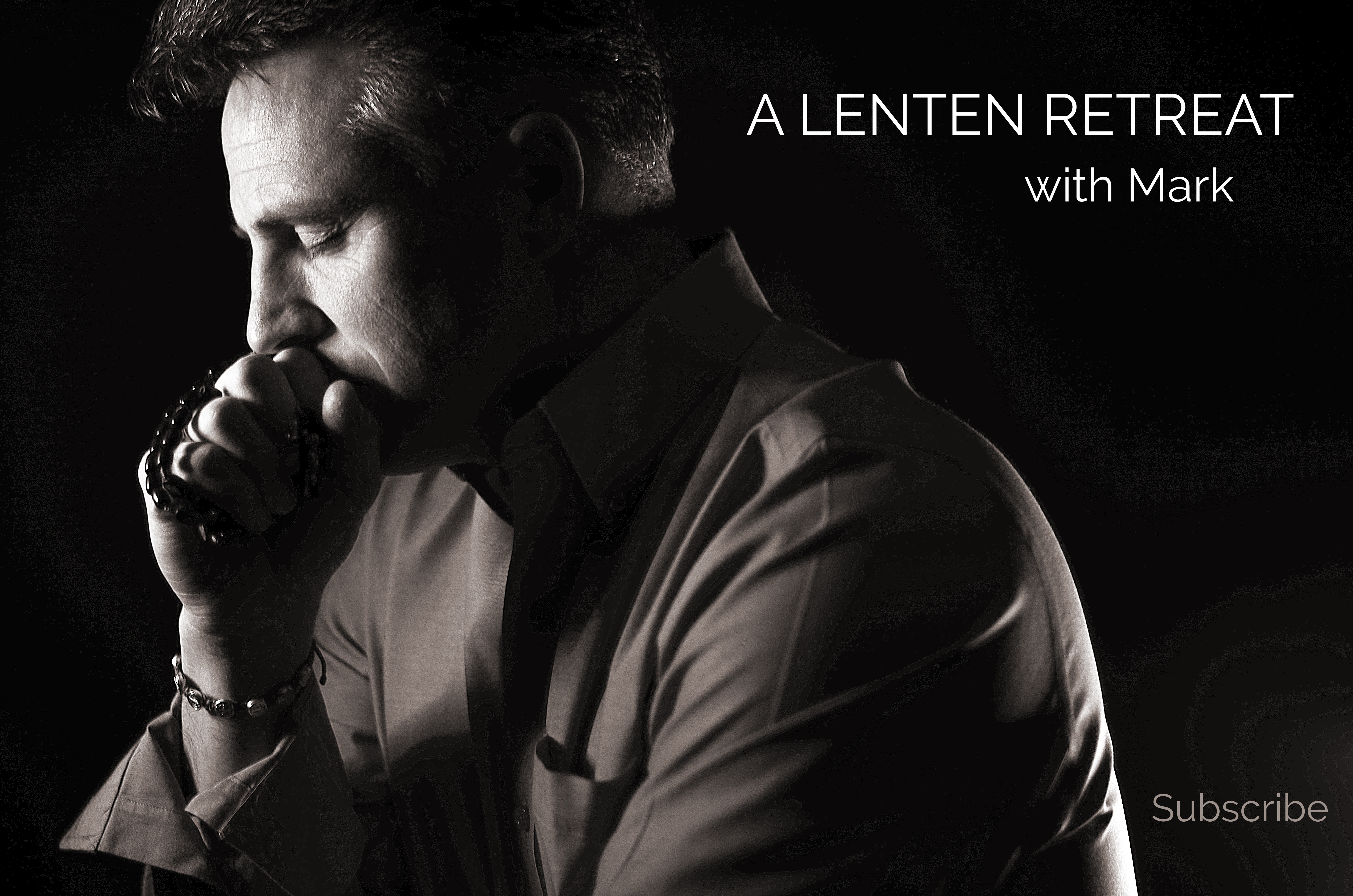 NOTE: Many subscribers have recently reported that they are not receiving emails any longer. Check your junk or spam mail folder to make sure my emails aren't landing there! That is usually the case 99% of the time. Also, try resubscribing here. If none of this helps, contact your internet service provider and ask them to allow emails from me.
Podcast: Play in new window | Download